Meghan Markle Reveals Her Thanksgiving Plans With Prince Harry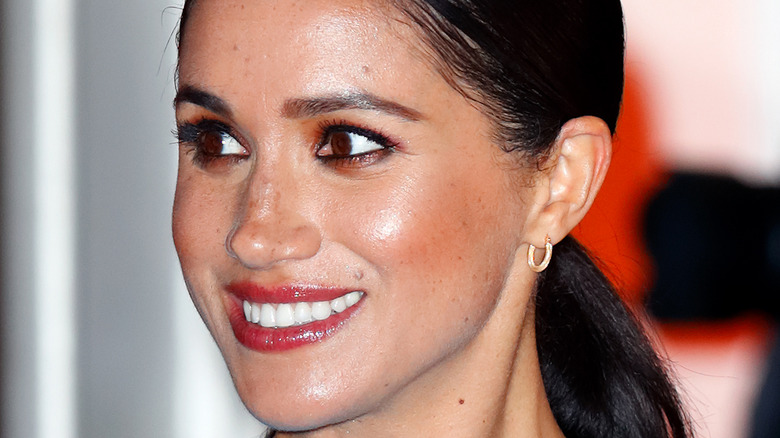 Max Mumby/indigo/Getty Images
There have been many questions about how Prince Harry and Meghan Markle will be spending the holiday season this year. Since exiting the royal family back in early 2020, the pair haven't spent the holidays in the U.K., and this year may not be any different (via Express). 
Earlier this month, royal expert Stewart Pearce recently told "Royally US" host Christina Garibaldi that the Duke and Duchess and Sussex are likely to stay back in California for the holidays instead of returning to spend time with the royals.
"So Harry and Meghan won't be able to because of their own particular arrangements," Pearce said of the possibility of the Sussexes returning to Britain for Christmas. "They're very, very busy with the next project or the series of projects because there's a lot going on." 
He went on to reveal that it will be a much different holiday season for Queen Elizabeth this year following the death of her husband, Prince Philip, in April 2021. "Certainly all the families will be coming together to see the Queen at Sandringham and particularly because Philip will no longer be there. It'll be a tough Christmas, a different Christmas," the author said.
Meanwhile, while it seems that Meghan and Harry aren't planning a return to the U.K. to close out the year, the duchess recently revealed what the couple will be doing for the upcoming Thanksgiving holiday.
Meghan Markle plans to cook Thanksgiving dinner for her family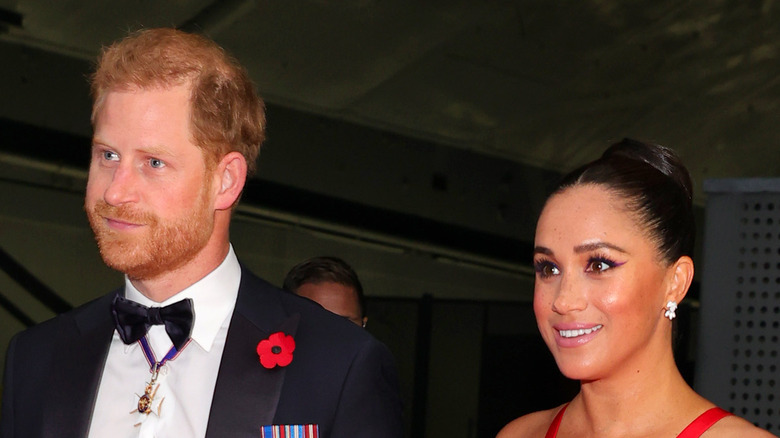 Theo Wargo/Getty Images
According to Express, Meghan Markle recently sat down for an interview with Ellen DeGeneres. During clips of the talk show appearance, the Duchess of Sussex spoke about her Thanksgiving plans. 
"Thanksgiving dinner, will you cook?" DeGeneres asked Markle. "Yes," Markle replied, to which DeGeneres joked: "What time should we show up?" During the interview, Ellen also questioned Markle about how Harry has adjusted to living in America. "We're just happy," she responded.
In addition, Markle opened up about how the family spent Halloween, per Yahoo! News. She admitted that she wanted to do something fun with her two children, Archie, 2, and Lilibet, 5 months, but that her kids "were just not into it at all." 
Markle revealed that Archie dressed up as a dinosaur for the spooky holiday but only wore his costume for "about five minutes." She also said little Lilibet's costume was a skunk, "like Flower from 'Bambi.'"
The duchess offered another update on Lilibet when she revealed that the baby girl is currently teething. Markle asked DeGeneres if she knew of anything to relieve the pain of teething. "Tequila, anything," DeGeneres quipped. "That's Auntie Ellen for you," Markle replied.