Princess Diana's Brother Reveals Why He Wouldn't Let The Crown Film At His Home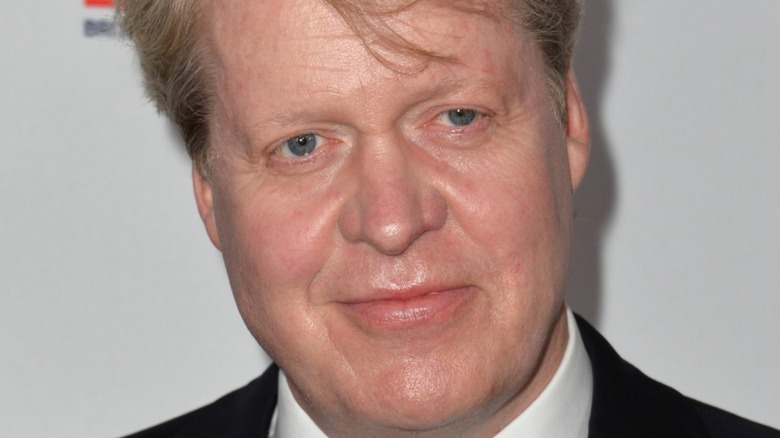 Jaguar PS/Shutterstock
Netflix's "The Crown" — a hit on both sides of the Atlantic (stay tuned for Season 5 in 2022) — seemingly provides a tour of some of the United Kingdom's more scenic spots. But are we armchair travelers always getting the real deal while watching the show, though? Yes and no. 
As Visit Britain reveals, while scenes at Caernarfon Castle, the Royal Opera House, and the Savoy Hotel were filmed on location, both the Royal Yacht Britannia and 10 Downing Street were painstakingly recreated on set, instead. Ely Cathedral stood in for Westminster Abbey, the Scottish mansion of Ardverikie substituted for Balmoral Castle, and Winchester Cathedral served as St. Paul's Cathedral.
As "The Crown" moved on to depicting the latter part of the 20th century, particularly the life and times of Princess Diana, showrunners hit a few snags regarding filming locations. No. 60 Coleherne Court, in London's Old Brompton Road, was once home to young Diana Spencer and her roommates, as commemorated by an English Heritage plaque there. However, it's someone else's private residence now, so no filming is allowed. 
Likewise, the Althorp Estate, where Diana spent her childhood, wasn't available as a filming site — but it's not for lack of trying on the part of producers. Princess Diana's brother, Charles Spencer, was involved in these filming discussions. 
Here's what he had to say.
Charles Spencer is no fan of "The Crown"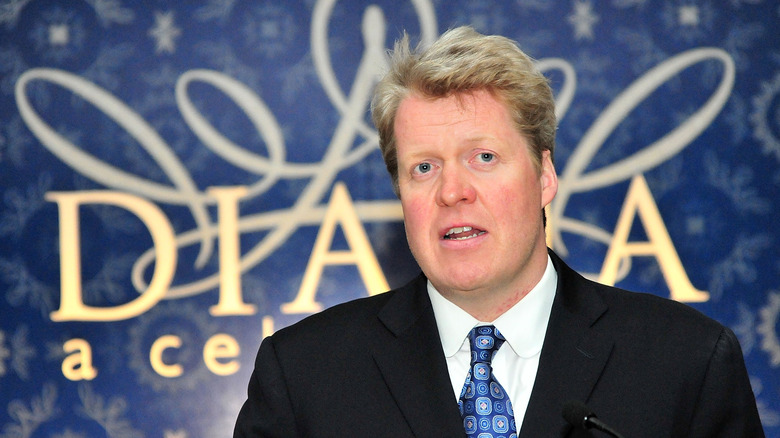 Lisa Lake/Getty Images
Charles, the 9th Earl of Spencer, recently revealed on "BBC Breakfast" (via Hello!) that the production team of "The Crown" had submitted an application requesting permission to film on Althorp Estate. He wasn't too interested in opening his ancestral home to a TV crew, though, so he turned them down. "To be honest, I don't watch 'The Crown,' so I just said: 'Thank you but no thank you,'" he said.
In that BBC interview, Spencer didn't elaborate on exactly why he doesn't watch "The Crown" nor why he wouldn't allow the show to film on the family estate. But, in the past, he has been more outspoken about the series. 
While it may depict Princess Diana in a more sympathetic light than it does her former husband, Prince Charles, that doesn't mean her family wants Diana's life turned into a posthumous soap opera. Spencer's view of the show is that it is "playing fast and loose with history ... there is a lot of conjecture and a lot of invention," he said, per HuffPost.
Both Althorp Estate and its double are open to the public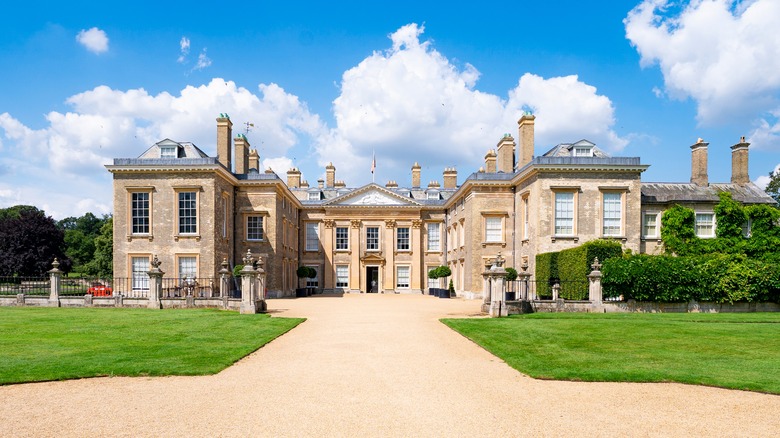 Octus_Photography/Shutterstock
Although Althorp Estate, Princess Diana's childhood home, may be somewhat averse to production crews, both the house and the grounds allow visitors each summer. In 2021, Althorp was open to the public during July and August. 
Far more amenable to film crews, however, is Ragley Hall, the stately home that served as Althorp in "The Crown" after Charles Spencer turned down the show's application to film, per Cosmopolitan. Ragley's website promotes the estate as a film location, touting its 10 staterooms, music rooms, library, and a scenic staircase complete with a mural. Outside, you'll find 26 acres of formal gardens, stables, woods, and lakes. The grounds are extremely photogenic and available for filming — at the right price.
Not planning a major film project any time soon? You may still want to drop by Ragley the next time you're in the neighborhood. The ancestral home of the Marquess of Hertford and her family welcomes tourists, and the more-than-300-year-old manor offers special events like fireworks displays, car shows, and outdoor movie screenings — no word on whether Ragley plans to show Season 5 of "The Crown" on its big screen, though.