Here's What The November 19 Full Moon Means For Earth Signs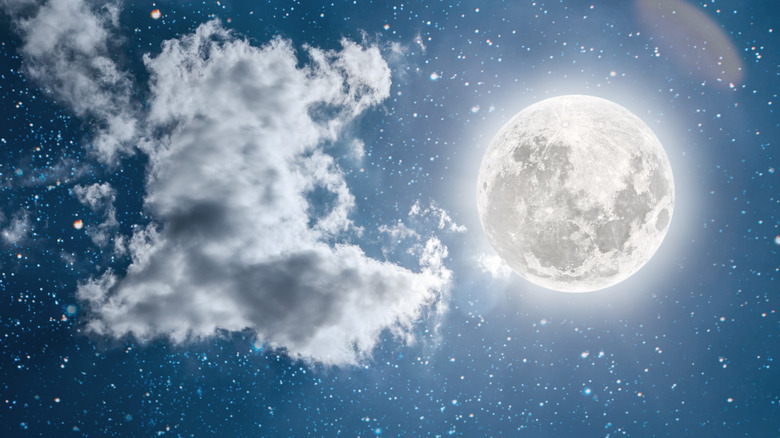 Chatham172/Shutterstock
The full moon on November 19 will fall in the sign of Taurus, which would usually bring themes of money and possessions. However, that's not the case this month. Due to the partial eclipse that is accompanying the full moon, the lunar event will also turn the tables and bring a theme of values, per Vogue. This means that you may feel compelled to stop thinking of yourself first and instead put the needs of other people ahead of your own, whether that means sharing your time, money, or energy for the greater good. This will come just in time for the holiday season.
November's full moon, also known as the Beaver Moon, may bring feelings of intense emotion, and can often prove to shake things up quite a bit in the lives of those who follow the zodiac (via Bustle). However, the changes aren't necessarily bad, and any lessons learned will only make you stronger in the future.
If you're born under an earth sign such as Taurus, Virgo, and Capricorn, you may see some drastic changes in your life as the full moon draws near.
Big changes are coming for earth signs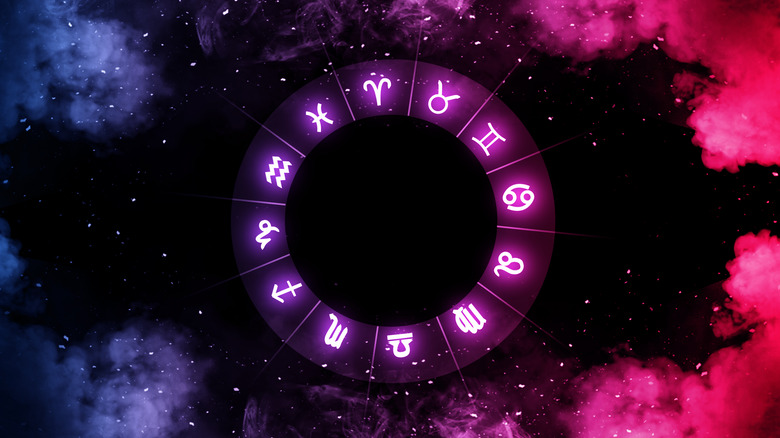 Miha Creative/Shutterstock
November's full moon will certainly be one to keep your eye on if you're an earth sign. If you're born under the sign of Taurus (April 21 – May 21), the lunar event could possibly have you shifting your beliefs (via Vogue). If you're not vibing with your beliefs, it seems like the best time to shed your idealistic skin and look to the future with fresh eyes.
If you're a Virgo (born between August 24 – September 22), the full moon could bring up some issues surrounding money. In addition, you may also find yourself being asked to take on a new project at work, or even travel for your job. For Virgos, the eclipse will prove to work some powerful magic in your lives. However, you may have to be patient to see the full result.
For Capricorns (born between December 22 – January 20), you'll be feeling a bit overwhelmed by always being the responsible one. You might even realize that you've put your own happiness on the backburner so that you can attend to the needs of others. However, that can all stop now. You'll need some serious self-care, so be sure to pamper yourself however you see fit. Also, be on the lookout for something unexpected to happen in your love life, which could be the result of the eclipse.
If you're an earth sign, prepare yourself since anything can happen during a full moon.