Piers Morgan Doesn't Mince Words About Meghan Markle's Ellen Appearance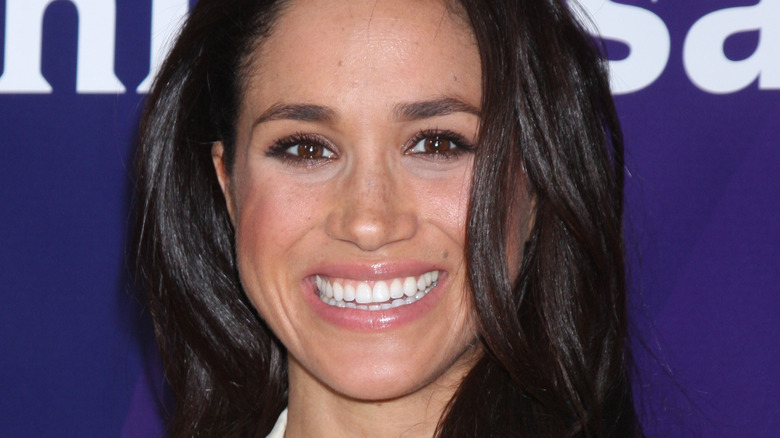 Kathy Hutchins/Shutterstock
If Meghan Markle's on a screen, you can be sure Piers Morgan is watching. The Duchess of Sussex recently made a surprise appearance on "The Ellen DeGeneres Show," where she reminisced about her earlier acting days, gushed about her children and promoted the release of her book, "The Bench." In true Ellen fashion, the interview had a few memorable moments — including a prank that Meghan pulled off on unsuspecting vendors at a farmer's market.
The duchess went to shop at the market with an earpiece to dictate her every action. The talk show host, of course, was behind the squats, humming and weird antics that Meghan performed in good humor. And, predictably, Piers Morgan was offended by the royal's pranks. He may have resigned from his co-hosting duties on ITV, but his relentless distaste for Meghan Markle finds continuity in his most recent column for the Daily Mail. Suffice it to say, he holds nothing back.
Piers Morgan called Meghan Markle's Ellen appearance 'replusive'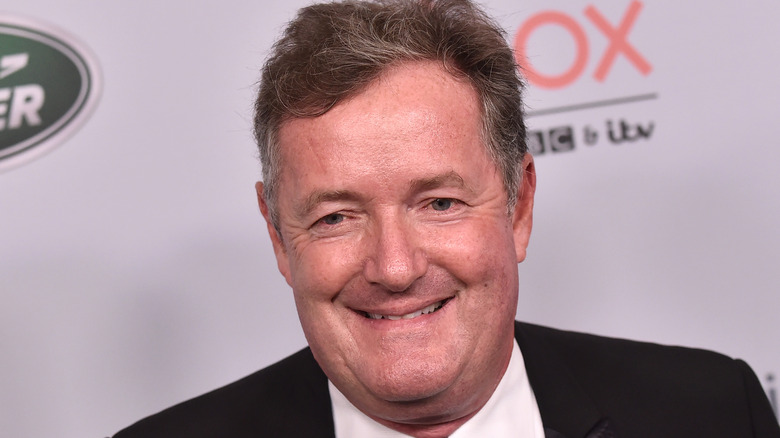 DFree/Shutterstock
In his unbiased opinion of Meghan Markle in his Daily Mail column, Piers Morgan called the royal's interview appearance "a repulsive exchange of faux-humble shmaltz designed to flog copies of Ms. Markle's critically derided, poor-selling children's book The Bench." He then alluded to Markle sharing her son, Archie's pictures on the show — an adorable photo of him feeding chickens — as a part of her plan "to exploit her fancy royal name to make hundreds of millions of dollars" and sell her book.
He then details the pranks Markle pulled on the show, saying it "all made [him] genuinely want to puke." Ironically, he does acknowledge that the duchess left for California because "she craved privacy for her family from the beastly British press." However, he concluded that, in his view, the press wasn't beastly, they were just pointing out "her constant whining and rank hypocrisy."
Right after this elaborate essay, Morgan compares her to "a gormless desperate reality TV starlet" that "even a Kardashian would have deemed" the prank as "brand-damaging." Considering that Morgan has brushed off Meghan's mental health struggles and accounts of racism in the palace, it's unsurprising that he had such a strong, negative reaction to her time on "Ellen," ultimately concluding that "[Prince Harry and Meghan Markle's] behavior directly impacts on the reputation of the Royal Family." His opinion of Ellen herself being one of the most "narcissistic, fake, and irritating female celebrities" was just collateral damage.