What Lisa Rinna Says Days Of Our Lives Taught Her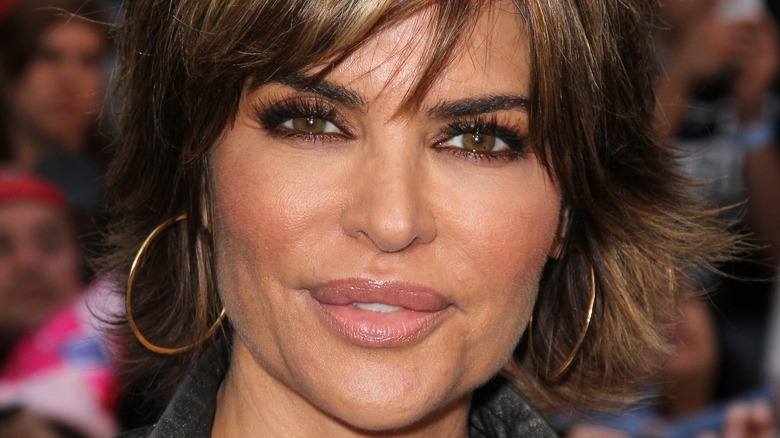 s_bukley/Shutterstock
Lisa Rinna is best known for bringing the drama on "The Real Housewives of Beverly Hills." As a member of the cast, Rinna has been involved in tons of memorable reality TV moments with her co-stars. 
However, those who love Rinna know that, before her reality TV days, she brought a different kind of drama to the small screen with her roles in television shows such as "Melrose Place." The hit '90s drama featured Rinna portraying the character Taylor McBride (via Bravo).
Yet, most fans remember Rinna for her role on the long-running NBC soap opera "Days of Our Lives." In the series, Rinna portrayed Billie Reed, the daughter of Kate Roberts (Lauren Koslow). The character was a favorite among fans. However, she did cause some chaos between super couple Bo Brady (Peter Reckell) and Hope Brady (Kristian Alfonso) during her time on the show (via Soap Central).
Rinna herself recently admitted that playing Billie was such a great time in her life that she decided to reprise the role in Peacock's "Days of Our Lives" limited series spin-off, "Beyond Salem" (via Today). "I hold a special place in my heart for Billie Reed, and I love her probably — I'm closer to her than any character I've ever played, and it's always fun to go back and revisit her," she said.
Lisa Rinna also revealed exactly what working on "Days of Our Lives" taught her.
Lisa Rinna says Days of Our Lives taught her to be professional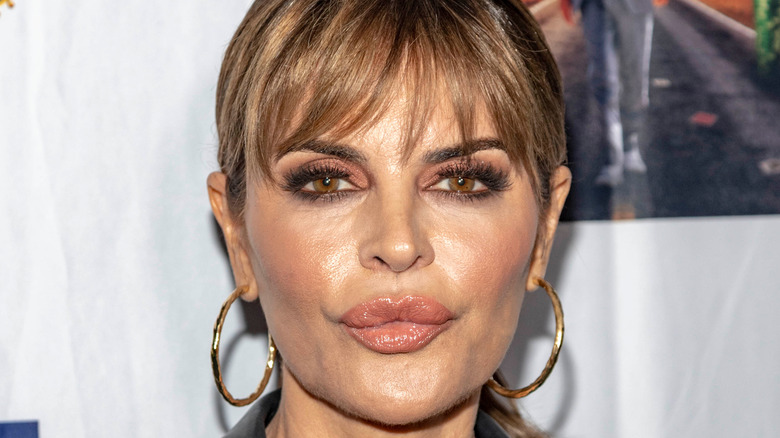 Eugene Powers/Shutterstock
Lisa Rinna recently delighted "Days of Our Lives" fans when she returned to reprise her role as Billie Reed on the spin-off "Beyond Salem." Of course, Rinna has fond memories of her time on the original soap and even reveals what she learned from her daytime television gig (via Today). 
"I really appreciate that training that I got 30 years ago because once you do a soap opera, you can pretty much do anything," she said. The actress added that working on the soap "prepared [her] to be professional," which she says involves always being on time, sufficiently memorizing her lines, and putting in a full day's work. 
"You show for work, you don't even call in sick," Rinna said. "I would have to be on my deathbed to not show up for work. Like, that is just ingrained in you when you're working as an actor on a soap opera."
She also shared that she took the lessons she learned from "Days of Our Lives" and applied them to her career on reality TV shows such as "The Real Housewives of Beverly Hills."
She still remembers the lessons she learned on Days of Our Lives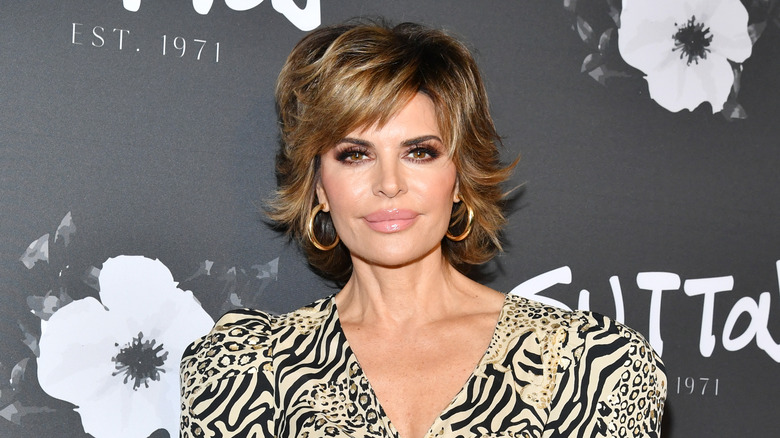 Amy Sussman/Getty Images
Lisa Rinna's current gig on "The Real Housewives of Beverly Hills" may not be as demanding as her role on "Days of Our Lives." However, the actress says that she still expects everyone around her to act like professionals on the show and remember that it's a job, even if it's unscripted, per Today.
"I would get really kind of upset with people, especially, like, on the reality show, that just all of a sudden don't show up for work because they don't want to work or they don't — they're too scared to come to work or whatever," she said. "And people are like, 'Why are you so mad at that person?' And I'm like, 'Because they're not showing up for work.'"
Clearly, Rinna has carried the work ethic she developed from "Days of Our Lives" through to all of her subsequent projects — and it has certainly served her well.