Here's What Martha Stewart Looks Like Going Completely Makeup-Free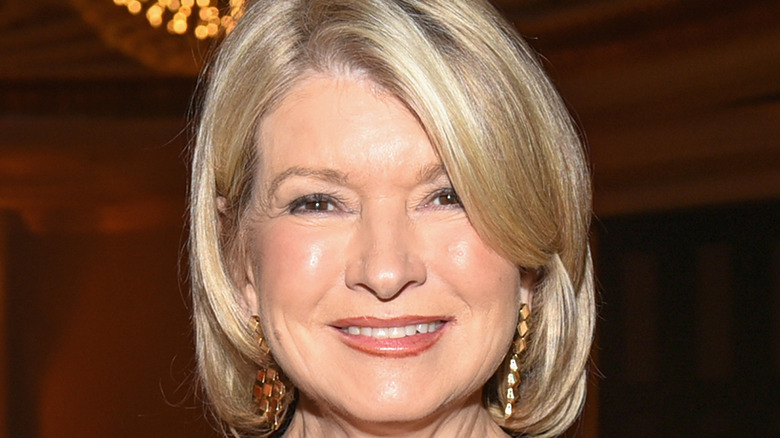 Denis Contreras/Getty Images
Martha Stewart has lived several different lives in the spotlight, from becoming one of the most widely recognized and trusted faces in cooking, to enduring a stint in prison for charges related to insider trading, and re-emerging as an icon once more alongside her unlikely friend Snoop Dogg, per Harper's Bazaar. Stewart believes everything happens for a reason, opining on serving time, "I knew I was strong going in and I was certainly stronger coming out." She added, "It was a very serious happening in my life. I take it very seriously." 
However, the homemaking icon made it quite clear, "I'm not bitter about it." Aside from being a hugely in-demand lifestyle magnate and a beacon of good living, Stewart also makes aging look good. Naturally, being a multimillionaire helps (via Celebrity Net Worth), since it allows the TV personality to live more comfortably than most normal people, but Stewart clearly takes care of herself, too. As a result, going makeup-free simply isn't an issue for her.
Martha Stewart takes excellent care of her skin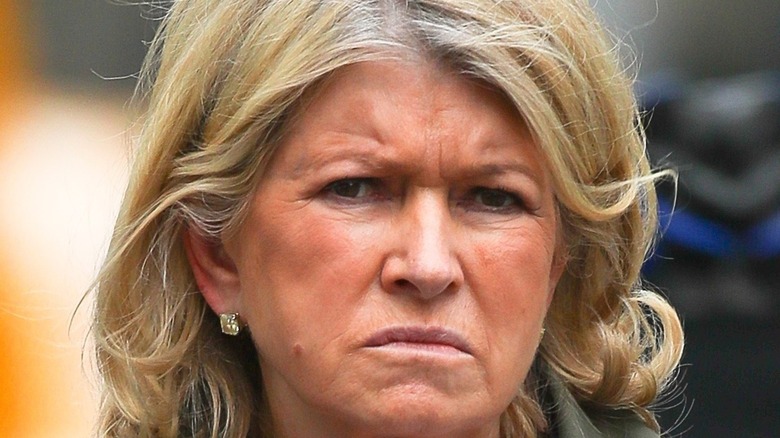 BACKGRID
Although Martha Stewart looks pretty grumpy about being caught out and about, she's got no reason to feel bad since the homemaking icon's skin is remarkably clear. Her attitude to aging is impressive, too. As Stewart told The Wall Street Journal in 2020, "I don't pay any attention to age at all ...I have a very strong constitution and I just don't think about it." The TV personality eats well and stays active, but she's also partial to some fillers when the situation calls for it. "I love skincare, I love technology, lasers — I love all those things that will help you look better," she explained. However, Stewart clarified, "It's not about looking younger, it's about looking better, and the better you look the younger you look." 
Likewise, she keeps her makeup minimal for the most part, as the lifestyle magnate detailed in a video for Allure. Mostly, though, Stewart ensures she shines from the inside out thanks to daily green juices and plenty of homegrown, organic foods. "I'm very interested in supplements ... in what will make you live longer, what will make your brain stay clear and what will make you continue to be active," she told CNBC. "Those are the kinds of things that I'm looking for, not the secret to eternal youth." She did also acknowledge, though, "I am trying very hard to keep myself in as good shape as possible for a long as possible."