Lori Loughlin's Daughters Open Up About The College Admissions Scandal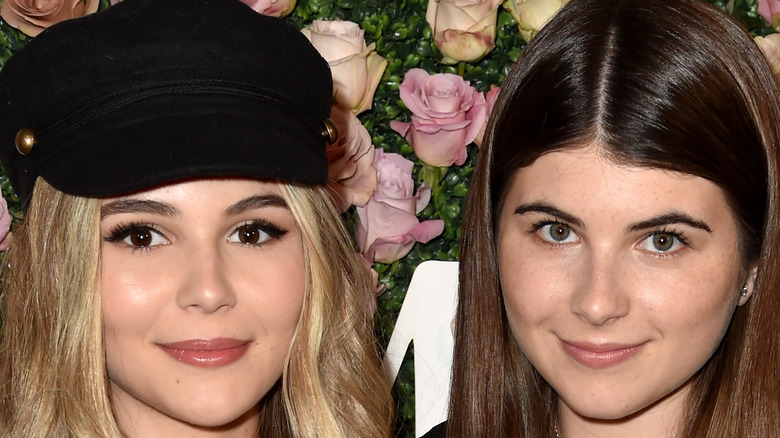 Frazer Harrison/Getty Images
Until 2019, actress Lori Loughlin was likely best known for her role as Aunt Becky on the heart-warming 1990s family show, "Full House.". Of course, there are some people who probably best knew her from the Hallmark show "When Calls the Heart," but more likely, it was from "Full House." 
That all changed in 2019, when Loughlin and her husband, Mossimo Giannulli — alongside a host of other parents, including actress Felicity Huffman – were tried and charged in what's become known as the college admissions cheating scandal (via Insider). Loughlin, and others across the country, were charged on counts of bribery, money laundering, document fabrication, and more — all in order to get their children into prestigious schools like USC and UCLA.
"Parents paid [college-prep professional William] Singer approximately $25 million to bribe coaches and university administrators to designate their children as purported athletic recruits, thereby facilitating the childrens' admission to those universities," the Department of Justice said in their March 2019 statement.
The college admissions scandal also catapulted Loughlin's daughter, Olivia Jade, a YouTube influencer, to national notoriety. In the fallout, Jade lost endorsements with the likes of Sephora, Lulus, Amazon, Dolce & Gabbana, Marc Jacobs Beauty, and more (via Variety).
"It wouldn't come as a complete surprise if the brands currently working with Ms. Giannulli took a closer look at the status of their relationship with her and possibly reconsidered next steps for engagement," Yuval Ben-Itzhak, CEO of the social media marketing firm Socialbakers, said at the time.
How did the scandal impact the Giannulli sisters?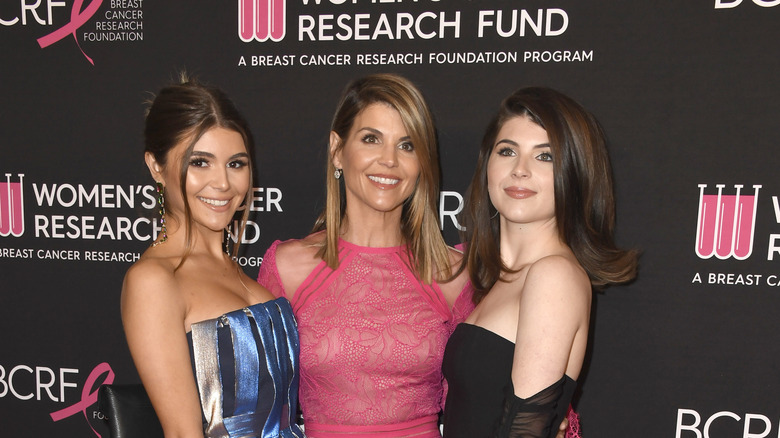 Frazer Harrison/Getty Images
Since the college admissions scandal, Olivia Jade has rebounded some, competing on "Dancing With the Stars" and starting a podcast, "Conversations with Olivia Jade" (via Aol.). She recently welcomed her sister, Bella Giannulli, as a guest on her podcast and the two got into how the scandal — or the "thingy thing," as they called it — impacted their family.
"We can just say we're in the wrong," Jade said. "I don't want that generic kind of topic to be twisted that I'm sitting here asking about mental health and what we went through the last few years and people saying, 'Are they seriously complaining about this?'" Giannulli agreed, adding, "You have to take what you've been through and learn from that. That's what talking about it and working through it does."
Although there was much the pair couldn't say for legal reasons, they did share that the worst part of the scandal was their mother's treatment by the media.
"I think just the hardest part of this entire thing was watching how horrible, or reading or seeing, how horrible the media was to both you and mom," Giannulli said. "I do very heavily relate to those feelings that you were just saying about mom," Jade agreed. "I think for me, even though I also was getting dragged negatively, it didn't nearly affect me as much as seeing mom getting ... she really took this whole thing on her back solely."