Inside The Marriage Of The Bold And The Beautiful's Mick Cain And Schae Harrison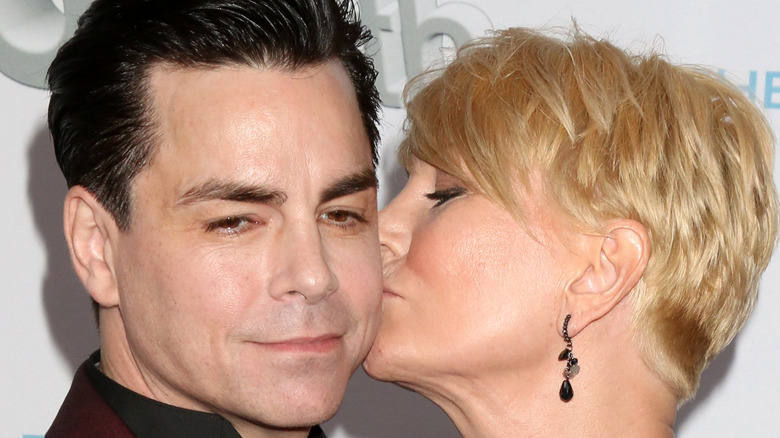 Kathy Hutchins/Shutterstock
Soap operas are not exactly known for portraying healthy romances. Toxic relationships and marriages are often at the forefront of the storylines portrayed on shows like "The Young & The Restless" or "Days of our Lives" (via Soaps). Soap opera characters often find themselves entangled in disastrous relationships that can sometimes turn deadly. These shows are centered around drama, so it is no surprise that the relationships seen between characters rarely end well.
Sure, there are several successful couples across all soap operas, like Luke and Laura of "General Hospital" and Jesse and Angie from "All My Children," but healthy relationships are not the norm across soap operas (via Screenrant).
While their characters might not find loving relationships on their shows, the real-life actors and actresses behind the characters have been quite successful when it comes to finding loving partners on set. Many soap opera stars have walked down the aisle together in the real world, including Mick Cain and Schae Harrison of "The Bold and the Beautiful" (per Fame 10).
The couple have been married for two decades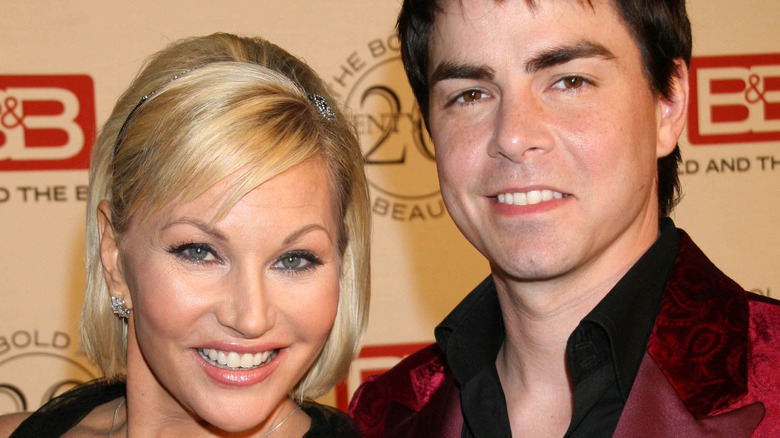 s_bukley/Shutterstock
Mick Cain and Schae Harrison met on the set of "The Bold and the Beautiful " and got married in 2001 (via Dating Celebs). Harrison was playing Darla Einstein-Forrester, while Cain was C.J. Garrison. Both of the soap stars have left the show, Cain leaving in 2017 and Harrison leaving in 2015. While they have stopped acting together, they have remained happily together for over 20 years.
Now, the couple are proud parents to a son named Haven (via Soap Opera Digest). When it comes to the acting future of their son, Cain shared, "He's definitely a comedian, I'll tell you that. He has a wicked sense of humor and I feel I've had a hand in that. He has great timing. Sometimes you just get into the role of being a dad, 'You can't do this, you gotta do that,' and he keeps me on my toes by cracking a joke."
Cain has continued to act, but Harrison has not taken a role since she was on "The Bold and the Beautiful," (per Showbiz CheatSheet).