How Princess Diana Really Decorated Her House After Divorcing Charles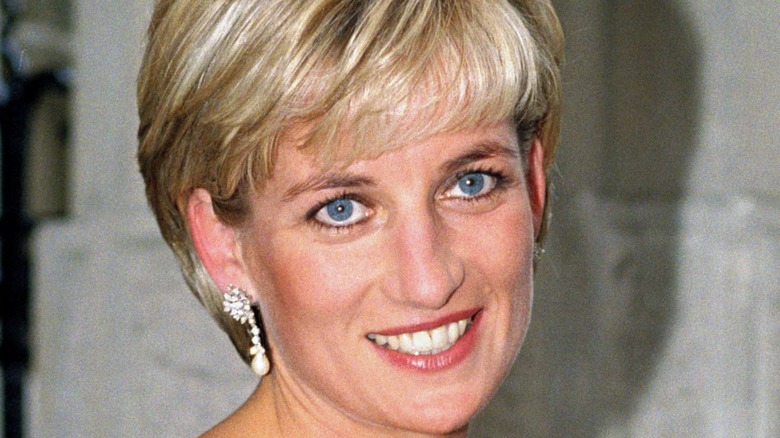 Antony Jones/Getty Images
Princess Diana was a whole new woman with a fresh outlook on life following her divorce from Prince Charles. Finally free of the rules of the royal family, rules she often found stifling, Diana explored life on her own terms. 
One of the most surprising things that Diana was able to retain after her divorce from the Prince of Wales in 1996 was her apartments at Kensington Palace. Per Reader's Digest, Diana, Prince William, and Prince Harry continued living in apartments 8 and 9 at the royal residence, which spanned three floors. Although Diana was forced to move out of her original office at St. James's Palace after her split from Charles, senior royals allowed her to move into new offices that were also situated in Kensington Palace, where she lived. 
According to The Daily Mail, Diana enjoyed making the space her own post-divorce. It lead to some interesting design decisions and even an indirect bathroom war with her ex's longtime love, Camilla Parker Bowles, who would trade snipes with Diana via bathroom decor. 
Camilla Parker Bowles and Princess Diana displayed petty artwork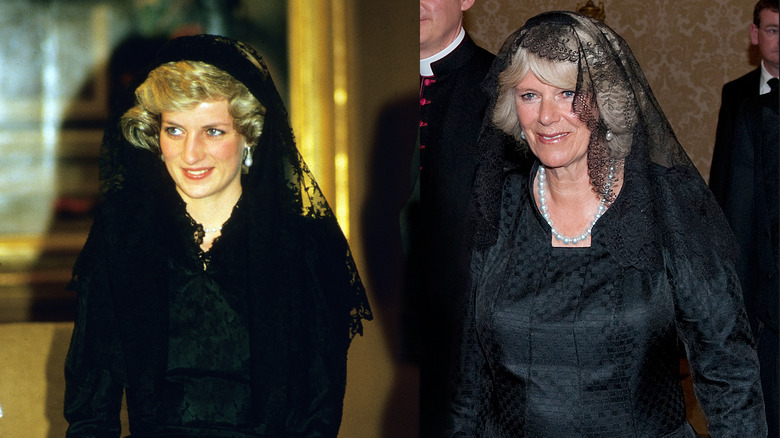 Anwar Hussein/Getty Images
As Vanity Fair reported, Prince Charles was long known to have the bathroom of his Highgrove home decorated with cartoons of himself, and Camilla's own bathroom at her Wiltshire home was also decorated with some less-than-flattering cartoons, but with a different target. 
"Indeed, Camilla's true feelings about Diana could be gleaned simply by asking to use the guest lavatory at her home, Ray Mill, in Wiltshire," said royal writer Tom Bower, per The Daily Mail. "While Charles' loo in nearby Highgrove featured cartoons of himself, her own was festooned with unflattering cartoons of his wife," he added. 
It seems so petty for a royal to behave in this manner. However, as Parker Bowles would come to learn, Diana's capacity for being petty was not to be tested. "Diana's way of dealing with it was putting an unflattering cartoon of Camilla in her bathroom," handbag designer Lana Marks revealed in the 2001 book "Diana: Story of a Princess." She added, "She did the same later on with Elton John when she had a disagreement with him. She said, 'Oh, he's in the bathroom with Camilla'" (via Vanity Fair).
Princess Diana's home decor displayed her sense of humor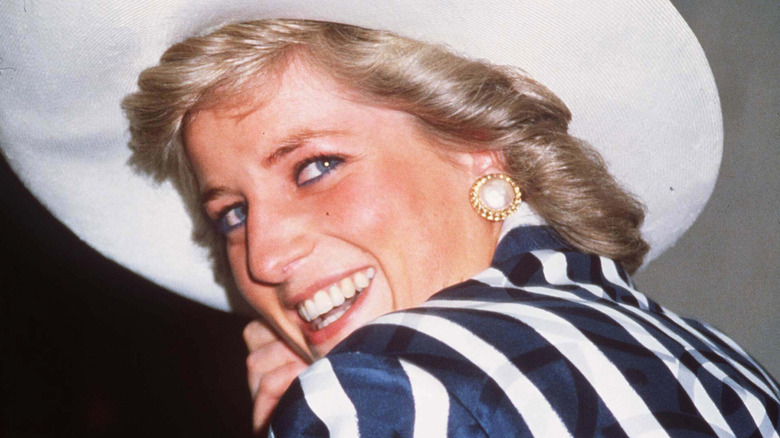 Anwar Hussein/Getty Images
Per the You're Wrong About podcast, author Andrew Morton wrote about Diana's other home decor choices in his book "Princess Diana: In Her Own Words," and evidence of Diana's sense of humor was also on display in other areas of her Kensington Palace apartment. 
"On every chair, were silk cushions embroidered with humorous motifs such as 'Good girls go to heaven, bad girls go everywhere,' 'You have to kiss a lot of frogs before you find a prince,' and 'I feel sorry for people who don't drink because when they wake up in the morning that is the best they are going to feel all day,'" he revealed.
Following her death in 1997, Princess Diana's Kensington Palace apartment was later renovated into a shared office that was used by Prince William, Kate Middleton, and Prince Harry for official duties and charitable work, PopSugar reports.