The Surprising Reason Lush Is Quitting All Social Media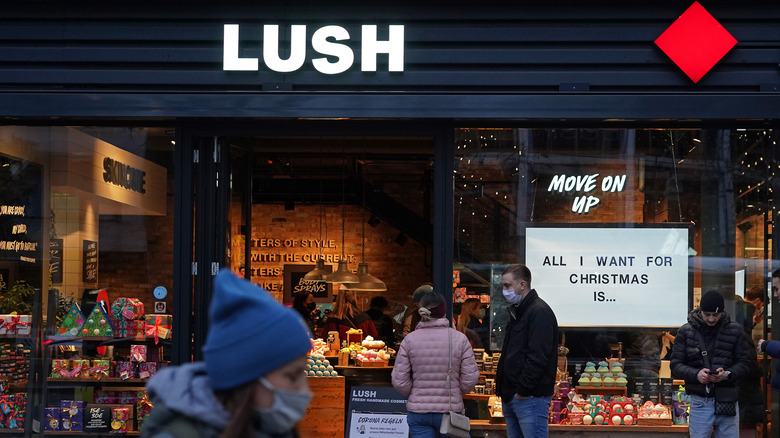 Sean Gallup/Getty Images
Within the beauty industry, it's rare for a single brand to monopolize an entire beauty category. No matter how successful brands are, or how many holy grail products they come out with, there's still always about 50 other brands doing equally as well in the exact same arena. Such is not the case when it comes to Lush Cosmetics. Countless brands have tried and failed to compete, but Lush remains the most iconic and fan-favorite brand when it comes to sprucing up your bath time. 
Lush Cosmetics reign supreme in the bath and body industry for a number of reasons. Firstly, their entire ethos of being an entirely vegan, cruelty-free brand that supports the use of natural fresh ingredients is what keeps people coming back for more (via Forbes). But, if fans are honest, what really draws everyone to Lush is the fun and pretty products they offer, all coming in such intensely delicious scents that just turn an average bath into a romantic tub filled with glittery purple water and rose petals — who else is doing that? 
While fans have always flooded Lush Cosmetic's social media accounts comments sections with love for every single perfectly curated post they share, their time on social media has come to an end — and just as the holiday season kicks off!
Lush Cosmetics take a bold stance against the dangers of social media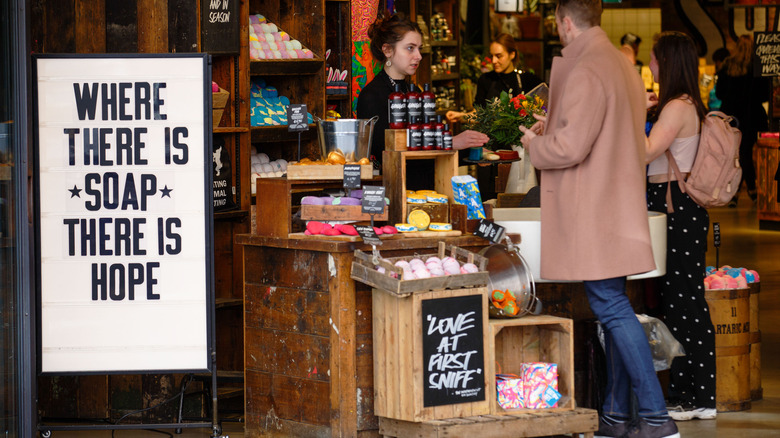 Bloomberg/Getty Images
In this day and age, the dangers of a growing social media industry are something every consumer is aware of. Well, Lush Cosmetics has decided to take a bold stance against social media and everything it represents — and they've chosen to really send the point home by making this move at the most lucrative time of year for any business. 
Lush CEO Mark Constantine made the announcement in a press release that Lush Cosmetics would be quitting all social media, and the company has chosen the most shocking time to do so — Black Friday (via Business Insider). Constantine explained, "In the same way that evidence against climate change was ignored and belittled for decades, concerns about the serious effects of social media are going largely ignored now," he added, "I've spent all my life avoiding putting harmful ingredients in my products. There is now overwhelming evidence we are being put at risk when using social media. I'm not willing to expose my customers to this harm, so it's time to take it out of the mix."
The move is undeniably commendable. With open discussions surrounding mental health today, it's likely to be supported by fans of the brand. While it is sad to see them go, this is unlikely to affect the success of Lush during holiday seasons — the limited edition "Snow Fairy" scent alone is guaranteed to carry them through.