The Best Cold Brew From Whole Foods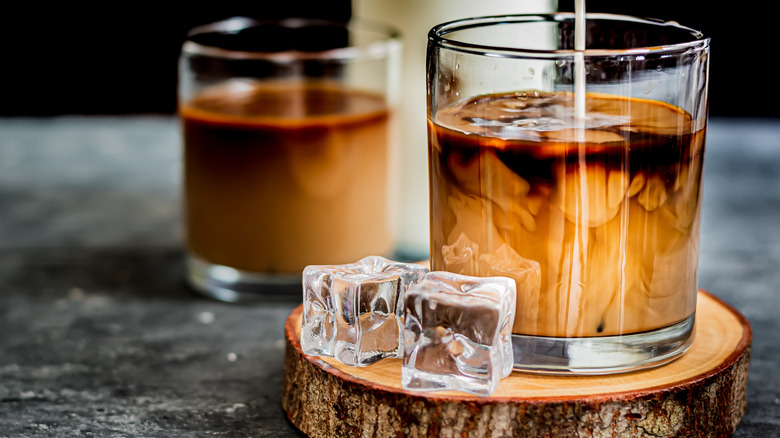 Iwan S Widhiatmoko/Shutterstock
There's no overstating that we live in a caffeinated world. Whether you enjoy hot coffee, iced coffee, lattes, cold brew, or some other form of this magical bean elixir, you've probably gone through the rounds of making it at home and purchasing prepared versions from the store, all in an attempt to find the one you like the best. However, it's easy to commit huge sins when making homemade cold brew, specifically because of its preparation style. Iced coffee is often made wrong, too, so it's sometimes best to save yourself some time and purchase your cold brew.
One such grocery store chain that's become popular for its cold brew is the Amazon-owned Whole Foods. Some believe people need to start shopping at Whole Foods because of its great benefits, especially if one is an Amazon Prime subscriber. Such benefits include increased savings, free delivery and pickup, the ability to do Amazon returns, and more, per Whole Foods' website. 
It's a hub for people on the go — many locations include coffee bars, alcohol bars, prepared food bars, and more — which is why they also offer excellent cold brew options. People can grab a caffeinated drink while grocery shopping or dropping off an Amazon return, but which Whole Foods cold brew is the best?
These cold brews range from "fruity" to "jet fuel" in strength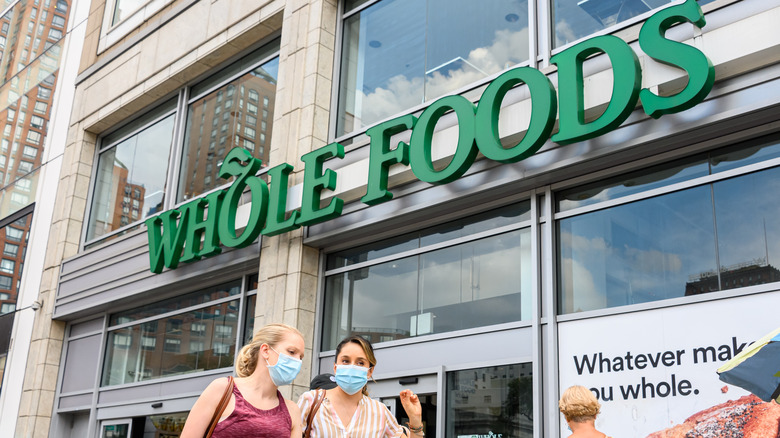 Noam Galai/Getty Images
Whole Foods has promoted how to make homemade cold brew so that their shoppers can save money, but sometimes, people simply need to know which store-bought option is the best for on-the-go mornings. If this is the case, SheKnows recommends every coffee drinker try Slingshot's bottled cold brew, which is available at Whole Foods. According to SheKnows, this option is "light, bright, juicy, and fruity," which sounds like the perfect cold brew experience.
If your local Whole Foods is out of Slingshot's cold brew or doesn't carry it, you can always try another trusted cold brew brand. According to Eat This, Not That!, Wandering Bear makes a deliciously rich cold brew. However, it falls on the pricier side of the coffee spectrum, with a 16-serving box from this company costing about $30 from their website or Whole Foods.
Finally, if you want a cold brew that's "jet fuel" in strength, as Eater describes it, Chameleon may be for you. This bottle of cold brew retails for around $4 and is described as being a cold brew whose recipe is "espresso-based." This drink is also great for people who like to know where their coffee came from. Chameleon uses an "organic and Fair Trade blend sourced from Latin America."
All three of these cold brews will put a giant pep in your step, so happy drinking!