Here's How Tall Amy Poehler Really Is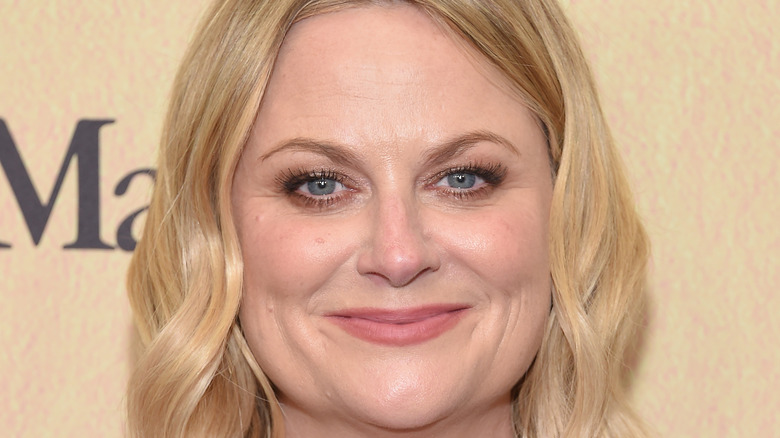 DFree/Shutterstock
Amy Poehler is comedy royalty. The Burlington, Massachusetts native has been making us laugh for years now (via TV Guide). From her time on "Saturday Night Live," to her roles in films like "Baby Mama" and "Mean Girls" (and how can we forget her iconic time on "Parks and Recreation"), Poehler is a legend in the entertainment industry.
When you think of Poehler and her incredible talent, it's hard to ignore her times hosting the Golden Globe Awards with partner in crime and comedy, Tina Fey. She told The Guardian that she went into the hosting gig with less confidence than you'd expect. "Don't get me wrong," Poehler said. "I did not breeze in there thinking: 'I'm going to nail this.' My heart rate was not low when I was doing the Golden Globes. I wanted to do well. It's very bizarre to be in a room where everybody in your audience is famous. But also: it's an awards show!"
When you see Poehler, you might have no idea how tall she is because her talent and personality are so big. However, it becomes a bit obvious when she stands on the stage of the Golden Globes next to Fey. So, just how tall is the comedy legend?
Amy Poehler is shorter than you might realize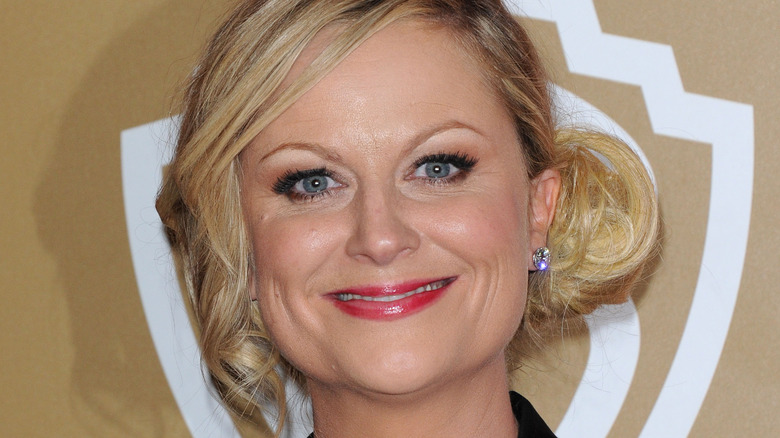 DFree/Shutterstock
Amy Poehler might have one of the biggest personalities in show business, but according to Heavy, she is actually fairly short. Poehler comes in at 5'2" tall. According to Livingly, she is one of the shortest women in Hollywood. For height comparison, Poehler is three inches shorter than Tina Fey, her comedy partner and close friend.
That is not the only height difference in Poehler's life. For nine years, she was married to another comedy superstar, Will Arnett. Her ex-husband was 6'2' while she stands at 5'2" (per Livingly).
When it comes to how short Poehler is, her friends have shared some sweet words. Maya Rudolph of "Saturday Night Live," "Big Mouth," and "Bridesmaids" fame shared, "Amy finds so much joy in laughing with the group, but she will always stand up for herself," she gushed. "And it's great when she does, especially because she's such a tiny thing, like a beautiful Yosemite Sam," (via The Guardian).