Everything We Know About The Royal Family's Secret Social Media Accounts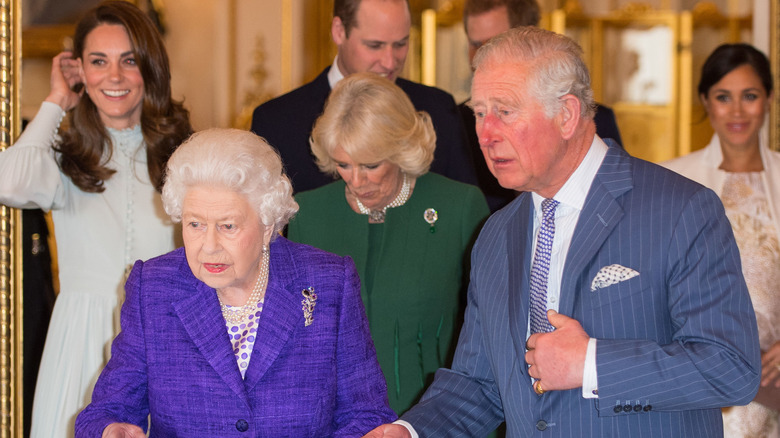 Wpa Pool/Getty Images
When it comes to social media, the royal family are no strangers to speaking out on platforms such as Twitter and Instagram. Everyone from Queen Elizabeth to Prince William and Prince Harry have used social media to make statements, and they've become some of the most popular and highly followed people on the internet, per Express. The outlet reported that Harry and Meghan Markle really elevated the royal family's presence on social media as they quickly earned 10.1 million followers and created an aesthetically pleasing look to their feed that kept them connected with fans. However, since Meghan and Harry exited the royal family in early 2020, other members of The Firm have seemingly worked to improve their social media presence as well.
In 2021, William and Kate Middleton's Instagram account hit over 13 million followers, as fans follow the future king and queen to see photos from their royal engagements and even get some peeks at the couple's three adorable children, Prince George, Princess Charlotte, and Prince Louis.
While the royal family all have public accounts that are followed by millions across the globe, there have been rumors that members of The Firm may also have super secret social media accounts that they use in private.
Queen Elizabeth is rumored to have a private Facebook account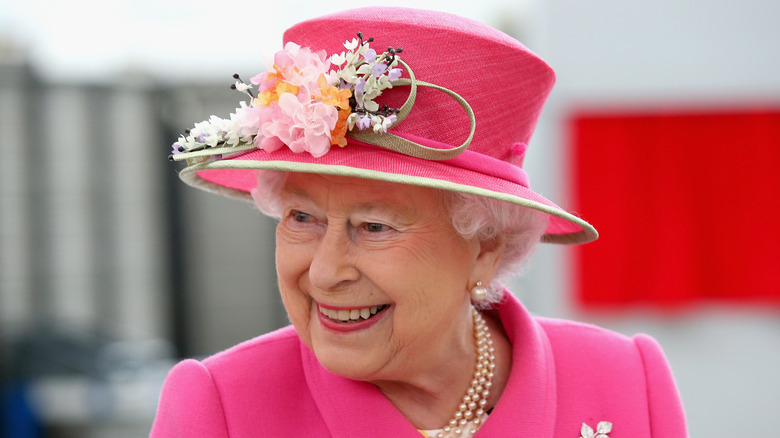 Chris Jackson/Getty Images
Us Weekly reported that there's a chance members of the royal family such as Queen Elizabeth may actually have secret social media accounts that they use out of the public eye. "There've been reports that the queen has a secret Facebook account, which I can't quite believe [because] she is 95 years old," journalist Jonathan Sacerdoti told the outlet. "So, I have trouble sometimes with new technology, but she seems completely able to pick these things up. We saw her during lockdown with all the Zoom calls and the video calls," he added.
"It's extraordinary how good she is at picking up new technologies," Sacerdoti elaborated. "We've seen her over lockdown ... receiving all sorts of important visitors and guests [via Zoom]. So, she seems to be incredibly good at picking up new technologies, even at her ripe old age."
Meanwhile, there have been rumors that other royal family members also have private online accounts that they keep hidden.
Kate Middleton and Prince Harry reportedly have secret accounts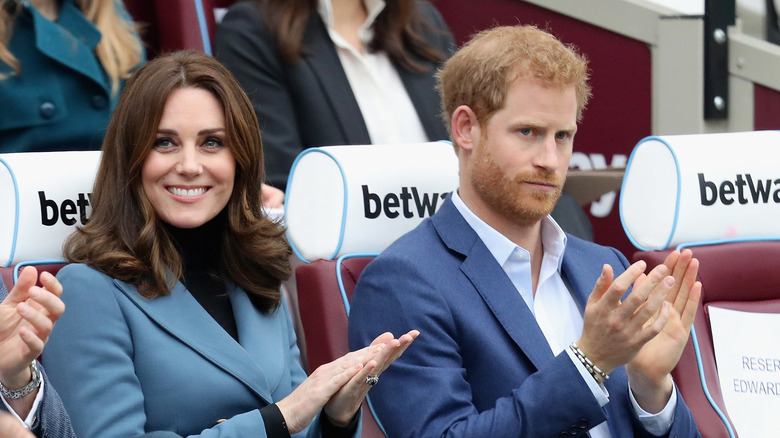 Chris Jackson/Getty Images
According to The Cut, Kate Middleton allegedly has an account on a British website called Mumsnet. The Duchess of Cambridge is said to use her account to post on the forum and trade parenting stories. Kate has reportedly been using the website in secret since the birth of her second child, daughter Princess Charlotte. In addition, Prince Harry is also said to use social media in secret. The Duke of Sussex reportedly previously used Facebook under the fake name Spike Wells, but was forced to shut it down after some controversial photos of him were posted online. Us Weekly also reported that Harry used a secret Instagram account, but that he also shut that down.
Harry's first cousin, Princess Beatrice, also reportedly uses a private Instagram account. However, there is no evidence that royals such as Prince William, Princess Eugenie, or Meghan Markle have any secretive accounts across the web for fans to sniff out.
While it would be interesting to see what members of the royal family would post on their secret social media accounts, it seems that the private content is being kept under wraps for now.