The Truth About Gavin Newsom's Impressive Sister Hilary Newsom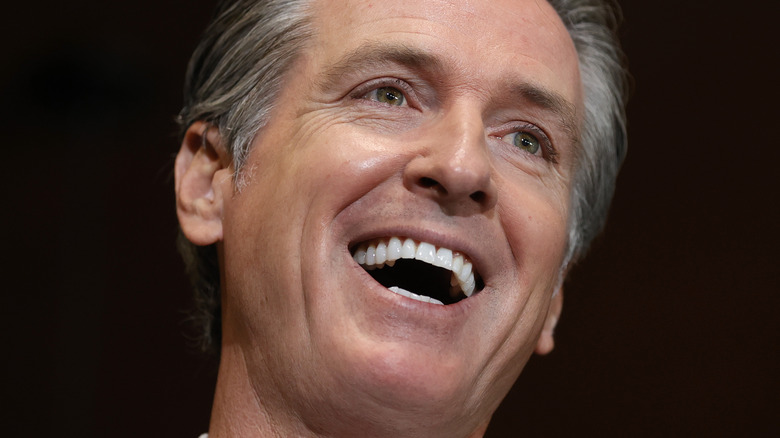 Justin Sullivan/Getty Images
Gavin Newsom is a political enigma. Whether you love him or hate him, the California governor is constantly in the news. Sometimes, he's in the headlines for less savory reasons, like that time he went to an expensive dinner in the middle of the pandemic or the recall election that attempted to remove him from office (via CNN).
However, Newsom receives a lot of good press as well. He extended rent and utility debt relief and helped the state of California on both an economic and public health front during the COVID-19 pandemic (via LAist). While many Republicans may try to convince you that Newsom hasn't been a good governor, many in the state would disagree. Out of the 12.8 million votes cast in the recall election, 61.9% voted to keep Newsom in office (via Ballotpedia).
Like many politicians, Newsom's family has been in the spotlight throughout his career. One member of his family who tends to stay out of the spotlight is his sister, Hilary Newsom, and her life is pretty impressive!
Hilary Newsom is a philanthropist and advocate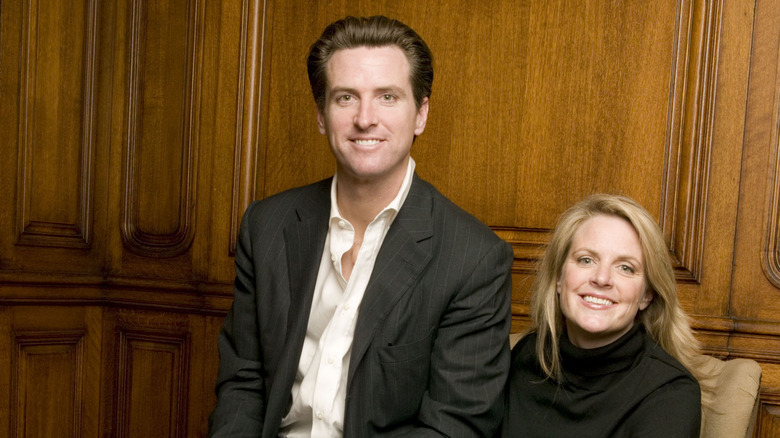 Caroline Schiff/Getty Images
Hilary Newsom, the sister of California Governor Gavin Newsom, wears a lot of hats. She is a contributor for HuffPost, where she writes about her main passion, breast cancer awareness (via HuffPost). The Newsom siblings lost their mother to breast cancer in 2002. She shared, "After losing my mother to breast cancer 9 years ago, I vowed to keep her memory alive through my philanthropic efforts," in an article she wrote for the publication in 2011.
Her passion for keeping her mother's memory alive led her down a philanthropic route. She started her nonprofit, the PlumpJack Foundation, in her mother's honor. On the charity's website, she shared, "I lost my mom, who was my best friend, to breast cancer. This was after losing several other beloved family members to other types of cancers. I was devastated and promised my mother she would never be forgotten."
Through events like golf tournaments, Hilary has raised over $3.3 million for the Cancer Prevention Institute of California (CPIC).