The Truth About Jim Acosta's Education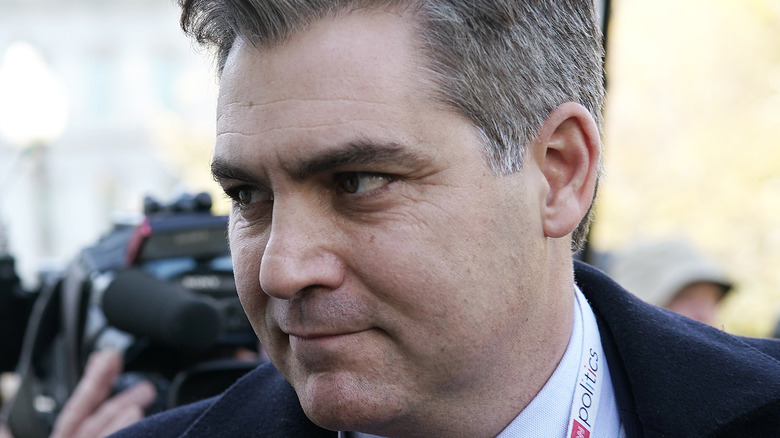 Alex Wong/Getty Images
Jim Acosta is known for being an outspoken CNN reporter who challenged Donald Trump in-person several times during his presidency. In fact, one incident at a press conference got Acosta banned from the White House for a brief period of time after White House press secretary Sarah Huckabee Sanders claimed Acosta put his hands on an intern while she tried to take the microphone away from him. There is video that shows that doesn't appear to be what happened (via NBC News).
Acosta later tweeted that he couldn't even finish his job that day, saying, "I've just been denied entrance to the WH. Secret Service just informed me I cannot enter the WH grounds for my 8pm hit."
Acosta did eventually regain his access to the White House a week later, according to The New York Times. As of this writing, Acosta still reports for CNN and made headline again by speaking out against Fox News, calling it the "bulls**t factory." Acosta, of course, takes being a journalist seriously and has since his college years where he got a journalism education that set him on a successful path as a well-known White House correspondent.
Jim Acosta attended James Madison University before pursuing his career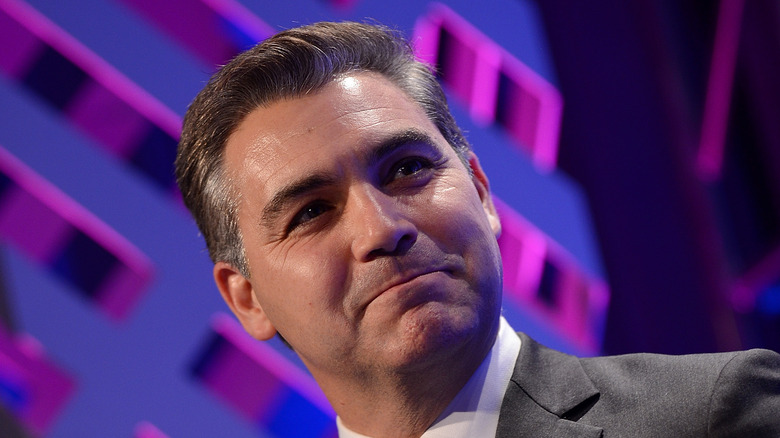 Shannon Finney/Getty Images
After graduating from Annandale High School in Virginia in 1989 (via Facts File), Jim Acosta went on to study media at Virginia's James Madison University where he earned a degree in mass communication. He also minored in political science, preparing him for his future career as a political reporter (via James Madison University).
After graduating, Acosta did what most young journalists do and found himself covering local news at WBIR in Knoxville, Tennessee. He soon began reporting for local CBS's 24-hour news service and covered major stories in places like Dallas and Chicago before eventually making his way over to CNN. He eventually became their White House correspondent through the Barack Obama and Donald Trump administrations (via his CNN bio).
As of this writing, Acosta is a CNN weekend news anchor, using his education and experience to give biting commentary on the state of politics and media today.