How To Spot Sponsored Social Media Posts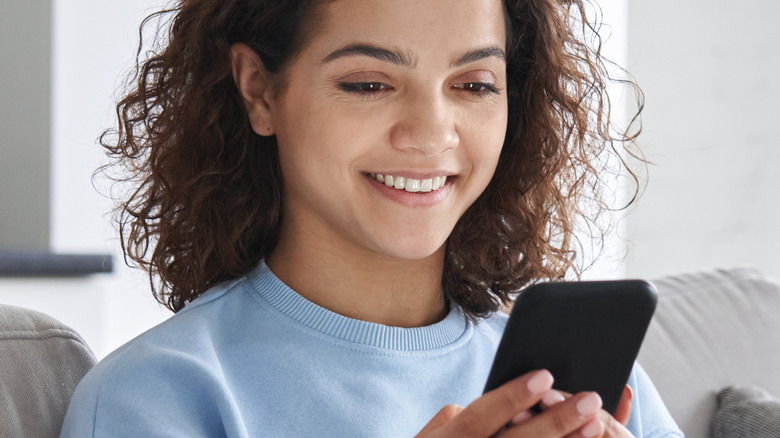 insta_photos/Shutterstock
At this point in human evolution, it is more common for people to be on the Internet and use social media than for them to not. Matter of fact, anyone not on any social media platform at this point gets major judgement from anyone who hears about it. It's 2021, hello! Per Backlinko, social media users worldwide went from 970 million in 2010 to more than 4.48 billion in mid-2021. Of course, this massive increase in social media use has helped us stay connected to loved ones, maintain friendships, and even establish some life-long partnerships. It has also helped businesses and big corporate brands spread their marketing reach to more and more people, spurring business growth.
In a way, this creates a divide between the type of content you find on social media these days. On one hand, you'll find organic content shared by your friends and family or even content creators — people you can relate to easily with the tidbits of their lives and routine that they share online. "Consumers across all generations want and expect the same things from brands as they do of their friends and family — reliability, authenticity," says Jonathan Steuer, Chief Research Officer for Omnicom Media group, speaking with Campaign in 2018.
On the other hand, there are ads shared by brands whose aim is to convince you to pay for their products. These companies then pay social media platforms to have this content shown on your timeline on Instagram, Facebook, YouTube, and others, per High Road Solutions. Another way they do this is by entering into paid partnerships with content creators who are considered influencers in the niche of their product or service. This is because people are more drawn to organic, relatable content than ads, per Business Insider.
How to differentiate sponsored social media posts from unsponsored posts?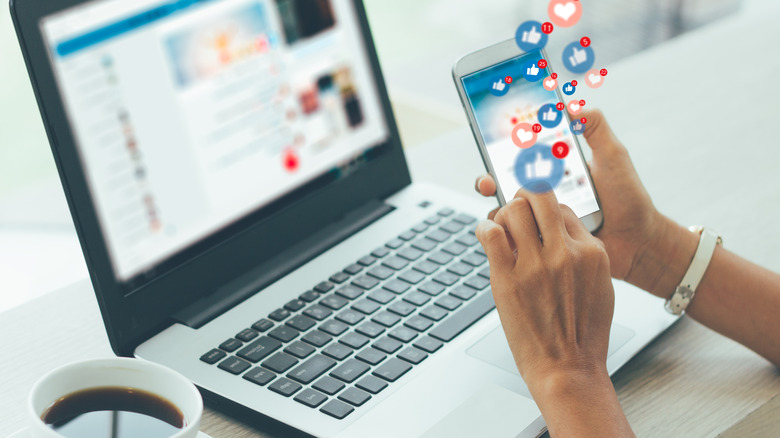 13_Phunkod/Shutterstock
On social media platforms such as Instagram, which 112 million Americans use monthly per Statista, it is understandable to find that brands and companies are pitching their marketing tent there, hoping to advertise their services and make sales to the teeming audience through sponsored posts. According to AdExpresso, one of the ways you will recognize a sponsored post on Instagram is through captions like "sponsored" or "paid partnership with..." which will be right there under the account name. This happens when a brand has paid another to have their product featured in their photo or video posts. You'll also find that the brand that's being partnered with will be tagged in the post. Pretty much the same thing works for Facebook, which is also owned by Mark Zuckerberg.
On Youtube, sponsored posts will clearly say so, either orally or via text. You may also see sponsored content either at the beginning of the video, during the video, or at the end, per ActiveCampaign. Also, another pointer to sponsored posts on all platforms could be the inclusion of hashtags such as #partner, #ad, and #sponsored.