The Heartbreaking Death Of Fashion Designer Virgil Abloh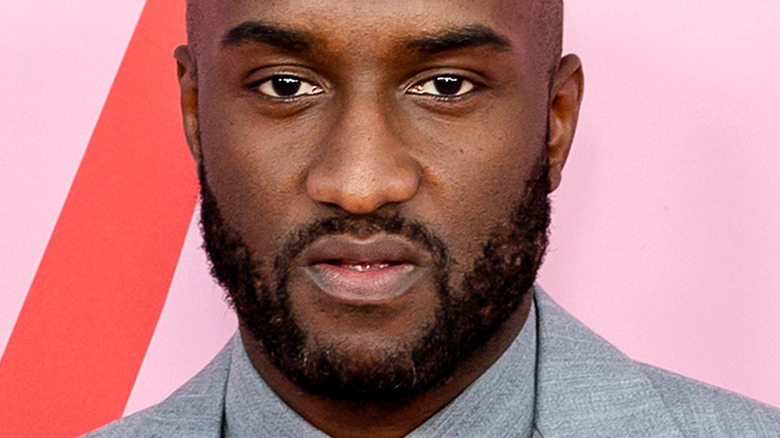 Ovidiu Hrubaru/Shutterstock
On November 28, Virgil Abloh's official Instagram account announced his death. Abloh was the designer and founder behind the fashion brand Off-White, and he was the men's artistic director of Louis Vuitton, according to The Hollywood Reporter. The 41-year-old designer's death comes after he was diagnosed with cardiac angiosarcoma, a rare and aggressive type of cancer, in 2019.
The Instagram post announcing Abloh's death included a touching photo of the late designer. The caption read, in part, "We are devastated to announce the passing of our beloved Virgil Abloh, a fiercely devoted father, husband, son, brother, and friend. He is survived by his loving wife Shannon Abloh, his children Lowe Abloh and Grey Abloh, his sister Edwina Abloh, his parents Nee and Eunice Abloh, and numerous dear friends and colleagues." It went on to explain, "He chose to endure his battle privately since his diagnosis in 2019, undergoing numerous challenging treatments, all while helming several significant institutions that span fashion, art, and culture." 
Virgil Abloh amassed huge success through Off-White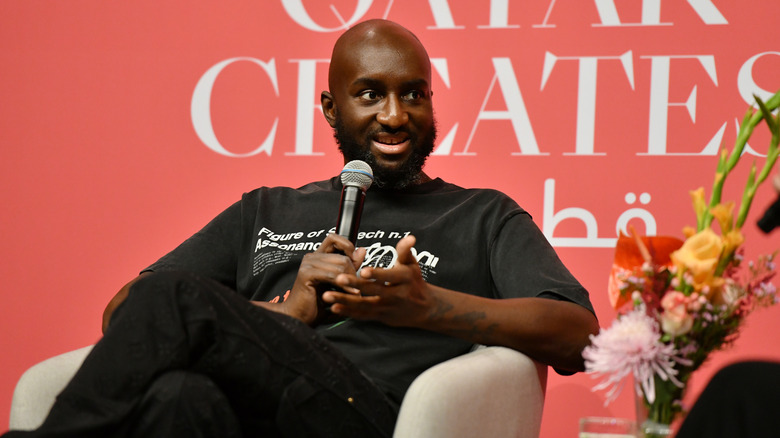 Craig Barritt/Getty Images
Virgil Abloh founded the extremely popular streetwear brand "Off-White" and watched it boom over the past few years, being donned by the likes of the Kardashians and countless influential names in the fashion industry, per Vox. The brand and Abloh were heavily backed and supported by Kanye West. Abloh's designs featured simple and easily recognized streetwear and loungewear items, including a $1,000 sweatshirt, according to Vox. 
Abloh amassed huge success throughout his life, and alongside the highly sought-after "Off-White," he was also very successful during his time working at Louis Vuitton as a men's artistic director. The brand shared its own tweet mourning Abloh's death. Bernard Arnault, the CEO of Louis Vuitton's parent company, "LVMH," said in the statement shared by the brand that Abloh was "a genius designer" and "a visionary."
Per The Cut, a number of celebrities also shared their condolences after Abloh's death. "Virgil completely changed the way I looked at street style and fashion, the way he looked at things inspired me deeply," Hailey Bieber wrote in an Instagram post. "I will never be able to fully express how grateful I am to have known him and worked with him."