This Is Cassadee Pope's Favorite Song On Her New Album, Thrive - Exclusive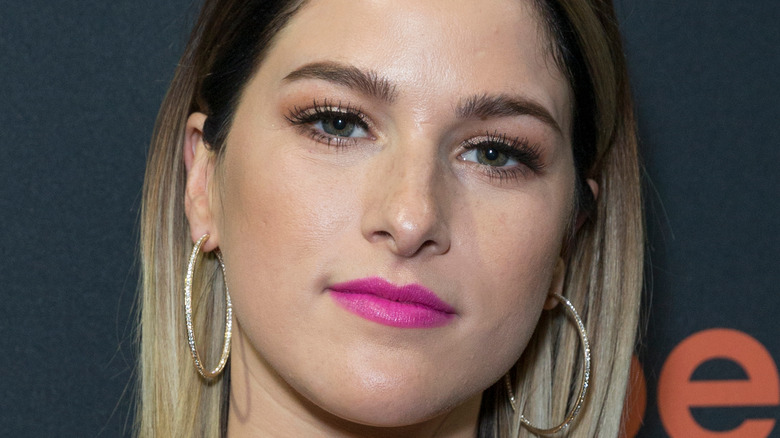 lev radin/Shutterstock
When it comes to her musical style, Cassadee Pope is not afraid to shake things up. She first made a name for herself as the energetic frontwoman for the punk-pop band "Hey Monday." When the band went on hiatus and her attempts to launch a solo career stalled, she agreed to audition for "The Voice." According to Rolling Stone, the show's producers had long had their eyes on her, and had invited her to audition while "Hey Monday" was still active.
Once on "The Voice," Pope was determined to show the full range of her talents. Inspired by her coach on the show, Blake Shelton, she pivoted away from punk and leaned hard into country. This bold move proved to be a game-changer for Pope. It not only led her to win the competition that season, it launched her solo career as a country star. But after releasing several successful country albums, she's mixing it up again with her newest release, "Thrive." 
In this exclusive interview, Cassadee Pope shares how her new musical style evolved, what she's learned as a singer — and how it all comes together in her favorite song on the album.
In Thrive, Cassadee Pope combines her favorite musical genres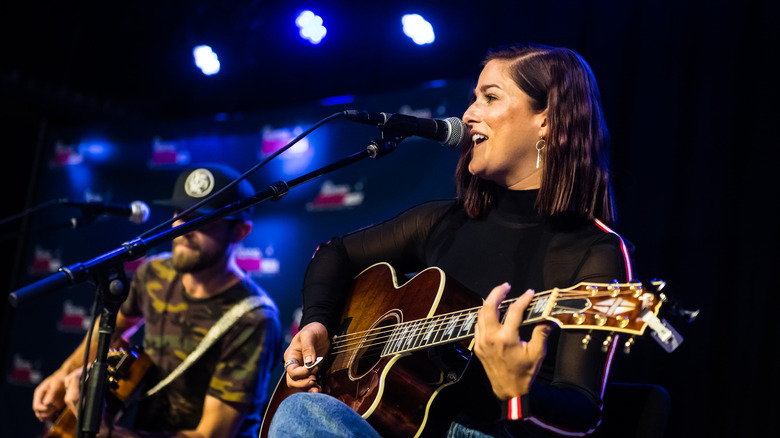 Keith Griner/Getty Images
Pope's inspiration for the unique sound on "Thrive" comes from an experience we can all relate to: being stuck at home during the COVID lockdown with plenty of time to think. "I was really grateful for the time to sit and think about that and think about what could I do that's different, but authentic to me," she said. "And I landed on really incorporating country and pop punk into the same realm. I don't hear that very often, and that's who I am."
For Pope, this didn't feel like a gimmick but a genuine reflection of her own musical history. "I grew up singing country music and have been in a band in the past and toured the world doing pop punk music," she explained. "So, I felt that this was a very authentic thing for me to do, especially at this point in time in my life where I just feel like following my heart and seeing where it lands." To her delight, her new style has resonated with her fans, who've dubbed her country-punk mashup "Y'allternative." 
"I think that's pretty perfect," said Pope.
Her favorite song on Thrive is also her most personal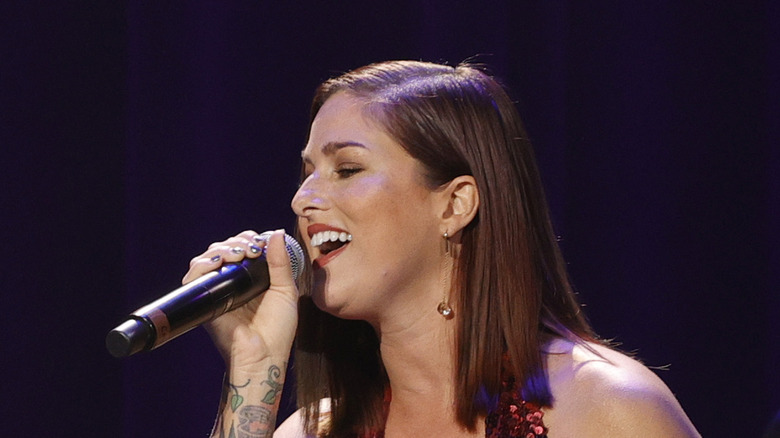 Jason Kempin/Getty Images
For many artists, picking a favorite amongst their songs is like choosing a favorite amongst their children — an impossible task. Cassadee Pope admits that her favorite song on her latest album "changes from day to day." But one in particular has a lot of personal meaning for her. "One that means a lot to me is definitely 'No Now,'" she said. "It's the last track on the record. It's the track I wrote all by myself, and it's actually recorded in one take, just me playing guitar and singing."
The song is not only the closest to pure country on the album, but also the track that reveals the most vulnerability — like many talented songwriters, Pope knows how to channel her pain into her art. "It's a part of my story that I've always kind of shied away from telling, just [about] somebody when you're young who gets involved in your life that kind of steers you in the wrong direction. And it's just a very reflective song about how if I knew now what I didn't know then, I would not have gone down that road with you, kind of thing. So it's a very personal, heartbreaking, pretty quintessential country song," she said.
Aside from her beloved and busy musical career, Cassadee Pope is also partnering with the BETTER CITIES FOR PETS™ program.

To learn more about Cassadee Pope's partnership with the BETTER CITIES FOR PETS Airport Certification Program, visit BetterCitiesForPets.com/airport.