How Will Prince William And Prince Charles' Relationship Change When The Queen Dies?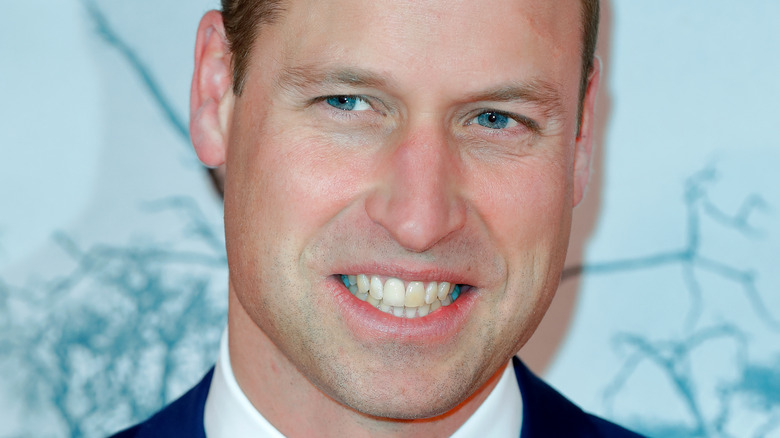 Max Mumby/indigo/Getty Images
Perhaps one of the most unstable relationships in recent memory is that of Prince William and Prince Harry, the royal brothers whose relationship has seemingly fallen apart over the last few years. Some have speculated that sibling rivalry is behind Harry and William's rift, but we ultimately may never know its root cause.
While their feuding rages onward, we know less about the relationship between William and his father, Prince Charles (or that of Charles and Harry, for that matter). William and his father share similar royal duties and are both devoted wholeheartedly to the crown, so their relationship may be stronger than William's relationship with his brother. The truth about Prince Charles and Prince William is that they're the next two in line for the British throne, per Royal.uk, and they've taken on increased duties as the queen has gotten older. No matter whether the British really want Charles or William as king, they'll likely see both of their ascensions.
Now, some are speculating how their relationship will change, if at all, once Queen Elizabeth II dies. The queen is 95 years old. And while she's the longest-reigning monarch in British history, per Reuters, she can't rule forever. Will her inevitable death bring the two princes closer or create a divide between them?
Princes Charles and William may find themselves in competitive mindsets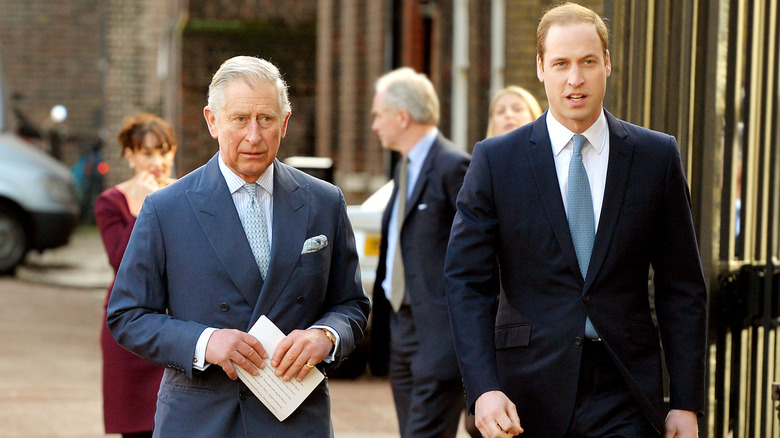 Wpa Pool/Getty Images
The relationship between Prince Charles and Prince William has never truly appeared difficult to the public, but that may change once Queen Elizabeth II dies. Per Marie Claire, at least one royal expert believes the relationship may grow tough at times. Royal biographer Penny Junor told Newsweek, "I think it's always going to be a little bit difficult. They [Charles and William] are two people doing a very similar job."
"With all fathers and sons I think there's an element of competition, the older man not really wanting to step over just yet and let the younger take his crown," Junor explained. However, she doesn't believe the two share a poor relationship. On the contrary, she explained that their relationship is likely better now than it has been before. "I think they're closer than they were, and they're both pulling very much in the same direction," she said.
Still, there may be bumps in the road, and history will resurface in troubling ways. Junor told Newsweek that the British not only want to move away from a monarchy system but that they also still love Diana, who won't be sitting opposite Charles once he's king. Meanwhile, William is seemingly more popular in the public's eye. This may cause tension between them, but Junor seems sure that they'll continue to support each other no matter what at this point.
So, how do you think this relationship will fare after Elizabeth's death?