What To Expect When You Get Your COVID-19 Booster Shot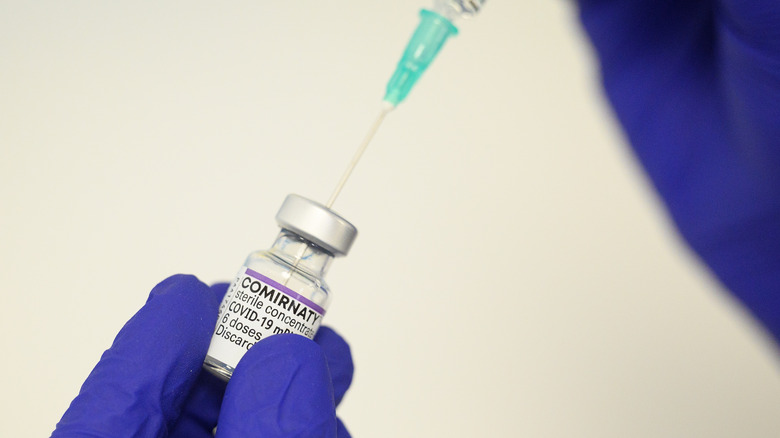 Leon Neal/Getty Images
With Thanksgiving behind us, Hanukkah this week, and Christmas in sight, medical experts are more emphatic than ever about the need for COVID booster shots, which can now be obtained anywhere the vaccine is available — from doctor's offices and health clinics, to pharmacies (via AARP). But are they really necessary? According to the CDC, in a word: yes. As CDC Director Dr. Rochelle Walensky points out, "Heading into the winter months, when respiratory viruses are more likely to spread and with plans for increased holiday season travel and gathering, boosting people's overall protection against COVID-19 disease and death was important to do now" (via White House). This is also important because while more than 195 million Americans have received a full course of vaccines, breakthough infections are continually being reported.
According to the CDC, all adults (18 and over) who received their second dose of Pfizer-BioNTech and Moderna shots more than six months ago are eligible for a booster. The CDC stresses that all adults over 50 and those 18 and over who live or work in areas at higher risk of exposure to the virus should get the booster (if it has been more than six months since their second shot). If you got your Johnson and Johnson vaccine two months ago, you'd be eligible for a booster as well. A booster is also recommended for those who received two doses of AstraZeneca, the second of which was administered half a year ago (via The Guardian). 
What can you expect after your booster shot?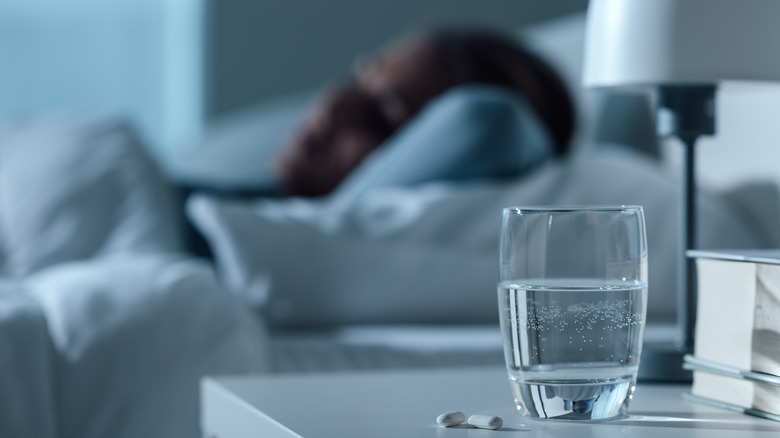 Stock-Asso/Shutterstock
Fever. Chills. Fatigue. Muscle aches. Pain at the injection site. You've heard this song before. But when it comes to a booster shot, your symptoms are likely to be less severe. "The safety data showed that serious adverse events after a booster dose are rare and, in general, people had fewer reactions after their third dose than after their second dose, said CDC Director Rochelle Walensky. "Reactions that did occur included the previously seen sore arms, headaches, and joint aches" (via White House). 
So if you're going in for your booster shot, you can expect the same symptoms you experienced after your first or second shot, though not as intense. That said, it still may be a good idea to clear your schedule for a day or two after your booster — just to make sure you're able to deal with anything your body throws at you. It's also important to stay hydrated afterward — so drink plenty of water. You can also use a cold compress on the injection site and take pain medication like Tylenol or Advil if necessary, although it might be best to avoid taking the drugs before your appointment. If you experience any redness around the vaccination site more than 24 hours after you get the shot, you may need to get it checked out my a medical professional (via CNBC). 
Not everyone needs a booster shot immediately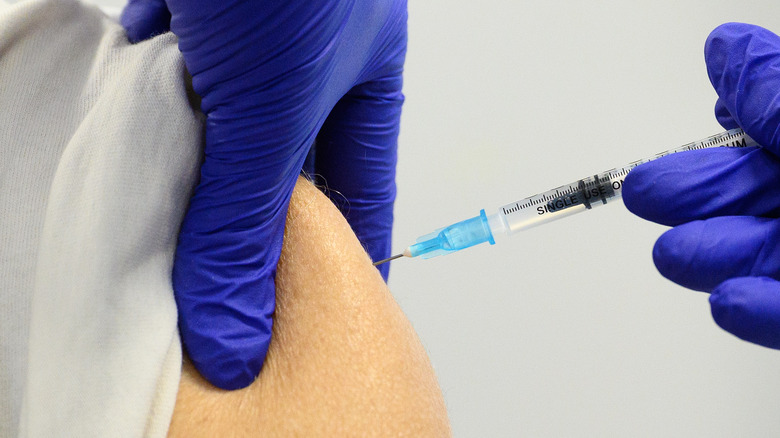 Leon Neal/Getty Images
Does everyone need a booster right away? Some immunity experts don't think so. As NPR reports, more than 47 million people across the country have already had COVID, while many more may have had it asymptomatically. If you've already had COVID and you've also been vaccinated, you could already have what scientists call "hybrid immunity." If that is the case, "it's fair to say that your immunity is likely going to be stronger so that the chance of getting sick, especially with the delta variant, is very, very low," said Brigham and Women's Hospital and Harvard Medical School immunologist Duane Wesemann.
Hybrid immunity can also work the other way — which is if you were vaccinated and then ended up with a breakthrough infection. According to Mayo Clinic Vaccine Research Group Director Dr. Gregory Poland, "You would presumably have superior immunity at this point."
But all this gets thrown out the window if you have an underlying illness that undermines your immunity. "The potential benefits of [a booster] providing greater immunity are there and the risks are small. I would probably recommend it for a group of individuals that I thought were at high risk," Wesemann says.