Why Girls Next Door's Kendra Wilkinson Became A Real Estate Agent - Exclusive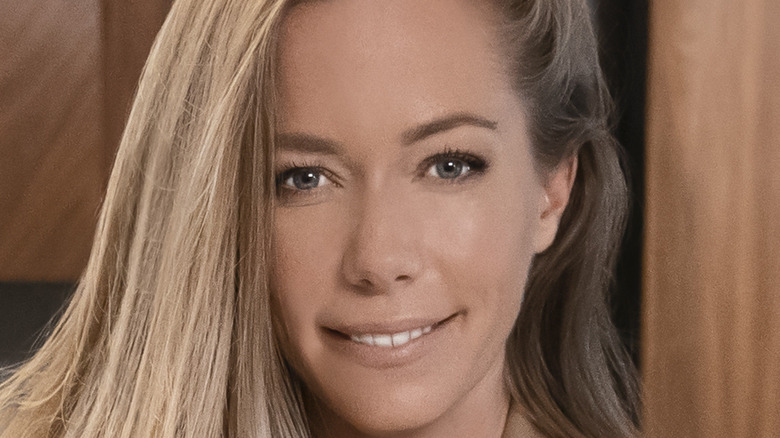 discovery+
Kendra Wilkinson made a name for herself on "The Girls Next Door" from 2005-2009. The reality TV show went inside Hugh Hefner's Playboy mansion, where Wilkinson lived as one of his girlfriends. Her time on the show catapulted Wilkinson into the spotlight, and she was featured in many other shows and movies, including "Dancing with the Stars," "The House Bunny," and "Kendra on Top," per IMDb.
For the last few years, the reality TV star mostly stepped out of the spotlight. However, she's just come back with her latest reality TV show, "Kendra Sells Hollywood," which will air on discovery+. In her new series, Wilkinson is making a big career shift, taking on the world of real estate. Those who remember her from her time in the Playboy mansion may be surprised to see her now selling mansions in Hollywood, but Wilkinson is excited to share this new life phase with her fans. During an exclusive interview with The List, she opened up about breaking into real estate and why she chose to take on this new challenge.
She's been interested in real estate for a long time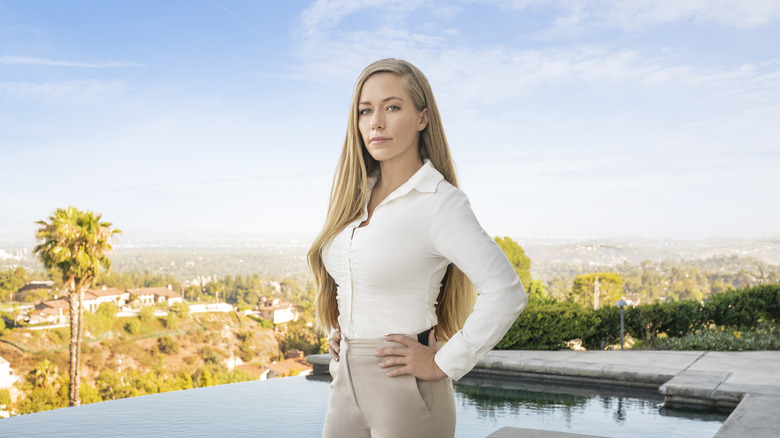 discovery+
If you only know Kendra Wilkinson from her time on "The Girls Next Door" or other reality shows she was in, then the idea of her breaking into the real estate business might seem completely out of the blue. However, during her conversation with us, she explained how it's not as wild of a shift as you might think.
Though working as an agent is new, Wilkinson has invested in real estate for years. "I've always been really into the real estate game," Wilkinson said. "I invested in a few properties while I was living at the Playboy mansion, and I just always loved the idea of being in it in some way." But, during her 14-year career on TV, she didn't have much time to get involved in another profession. It wasn't until recently when she was looking into a new career that she realized real estate was "the perfect fit."
According to Wilkinson, her years in the public eye also helped her with the challenging aspects of starting real estate. "Building up that thick skin through the years is what prepared me for this," she said. "All the depressions and all the little things I went through in my past career and TV, and all this prepared me to get back up and stand strong again."
Real estate is how she's supporting her family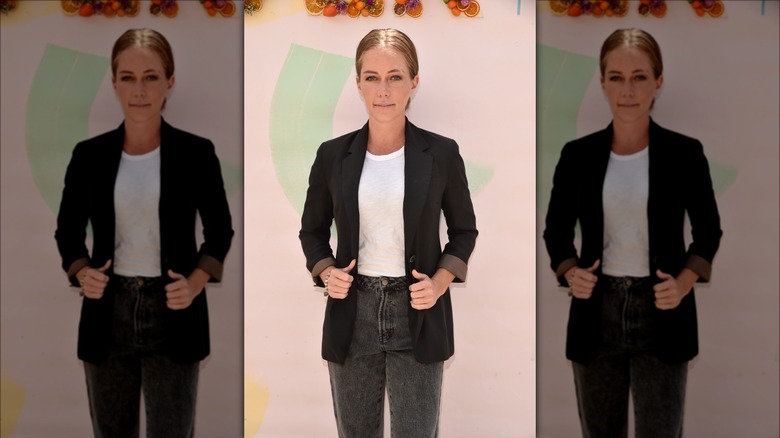 Alberto E. Rodriguez/Getty Images
In 2018, Kendra Wilkinson filed for divorce from NFL star Hank Baskett. The pair had been married for almost nine years, and the parting meant a lot of change and hardship in Wilkinson's life. Speaking about that period, she told The List, "I found myself in a three-year depression, very, very depressed, and I lost everything pretty much, everything except for my children. It was just me and the kids, and I had to get back up and fight for my life, and I chose real estate."
The reality TV star told us she'd chosen not to "fight to be famous anymore" and saw real estate as a field that would support her family and where she could find success. Though the career pivot has now led to her latest reality TV show, "Kendra Sells Hollywood," Wilkinson explained that she would be doing it "with or without cameras."
Wilkinson doesn't yet know if "Kendra Sells Hollywood" will get a second season, but she said she'll be continuing with real estate either way. "I signed up for real estate to provide for my children. This is a real job for me, this is what I have, and this is what I'm committing myself to."
"Kendra Sells Hollywood" starring Kendra Wilkinson is now streaming on discovery+.