Times Chip And Joanna Gaines Went Too Far On Fixer Upper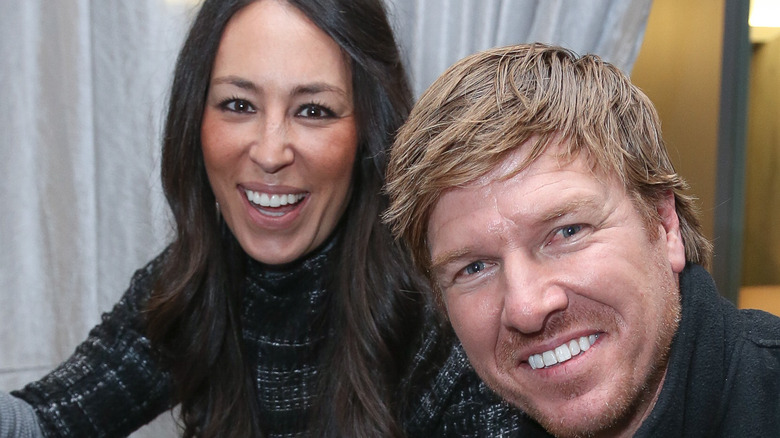 Rob Kim/Getty Images
Since the show first aired in 2013, "Fixer Upper" has had a cult following that continues to grow today. While some design elements feel dated if you go back and watch the older episodes, the heart of Chip and Joanna Gaines's trademark aesthetic — natural, neutral — continues to be on-trend (as per Decorilla). Not to mention, the following helped spawn the couple's sprawling entertainment empire, which now includes their own network. But not everyone is a fan of the couple's work — including some of their clients.
Joanna is humble enough to admit when she's gone too far on the show. During a $20,000 renovation, she spent more than half repainting the outside of a house the wrong color. In a Facebook chat, she explained how she thought the color she was buying was a buttercream yellow, but went on to say that the house ended up looking like a school bus. The solution? She blew the rest of the budget on repainting. Joanna admitted that she now tests the way paint will look on houses instead of relying on swatches.
As much as Joanna owned up to that particular mistake, there are many more that the two have stayed silent on — something former clients don't feel obligated to do.
Clients didn't always get what they expected on Fixer Upper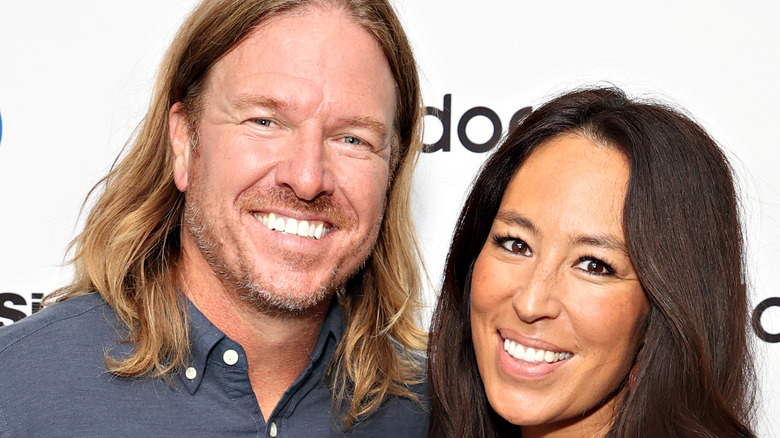 Cindy Ord/Getty Images
HGTV's mega-hit "Fixer Upper" shows clients working with Magnolia Realty, owned by Chip and Joanna Gaines. But the buying has to happen even before the show begins taping. David Ridley, whose house was featured in Season 3, told Fox News that the entire opening scenes of the shows were faked since, in order to be on the show, you already had to be under contract. "They show you other homes but you already have one," he said. 
Another Season 3 client got a rude awakening one morning when a car crashed into their living room. For Ken and Kelly Downs, their "Fixer Upper" home was less dream and more nightmare, according to Insider. At first, Ken and Kelly were reported to be happy with the way their home turned out. Once they moved in, though, they got a better feel for the neighborhood. Kelly told the Waco Tribute-Herald that her neighborhood felt like the "Wild West." "There's been a lot of commotion coming from the bars and the store across the street. We feel deceived by the city of Waco and Magnolia Realty," Kelly said. 
Insider also detailed that the practice of house flipping can bring on increased housing prices in areas that would otherwise attract buyers with less money to burn. By flipping homes in lower income areas, "rapid displacement" can happen to those looking for less expensive housing options. While Chip and Joanna are working to help revitalize neighborhoods, this can mean clients are moving into areas they're unfamiliar with, and in turn forcing people out who may not have other living options.