Here's What The December 4 New Moon Means If You're A Sagittarius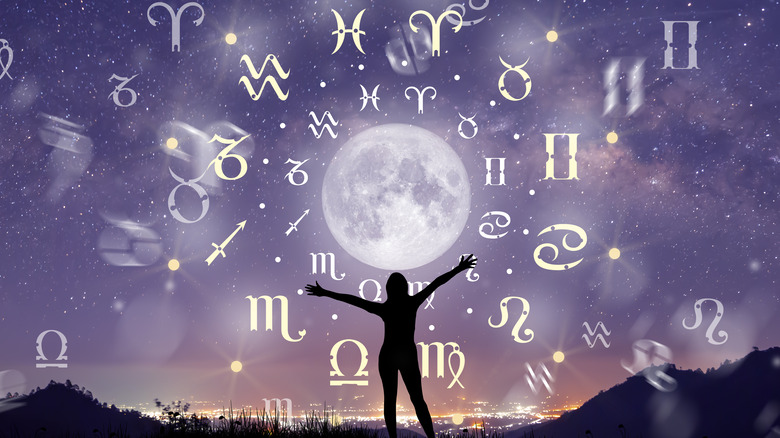 Peach ShutterStock/Shutterstock
December is a month of new beginnings and romantic revelations for Sagittarius. As a Sagittarius, you can expect to receive surprisingly good news pertaining to either your personal or professional life as the new moon on December 4, 2021 rolls around. Or perhaps you'll even encounter both if you're an especially lucky fire sign (per Allure). This is because the celestial event on December 4 is actually a two-part extravaganza. Not only will there be a new moon, but a solar eclipse is set to take place that evening as well.
Due to the duality of this occurrence, Sagittarius friends are encouraged to prepare for good things to happen at a quickened pace. Instead of hunkering down like you did for the new moon in November, it's time to spread your wings and expand your horizons this month as a Sagittarius. Maybe you'll hear back from the cutie you've been texting, or you'll finally receive that promotion at work you've been striving toward these last few months. Either way, you're in for a bout of positivity as the new moon and solar eclipse grace the horizon since everything is occurring under your sign.
Be prepared to soak up the transformative energy heading your way, Sagittarius. You never know where this new chapter might take you! Here's what the December 4 new moon means for you.
The new moon and solar eclipse are pointing you toward your destiny, Sagittarius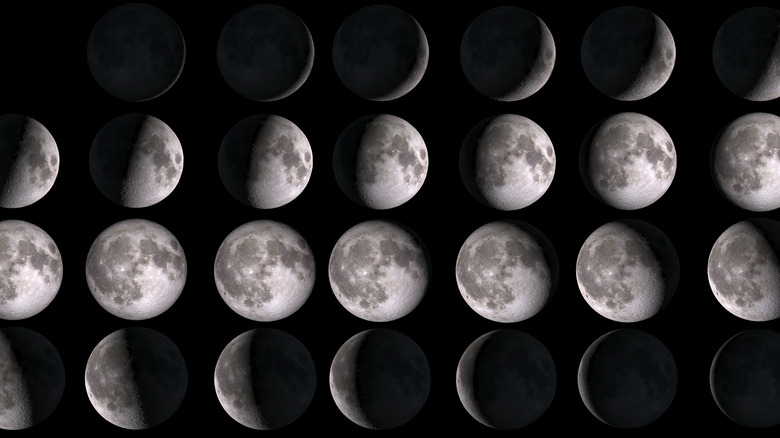 Elena11/Shutterstock
According to StyleCaster, our Sagittarius friends are poised for a December to remember thanks to the dual new moon and solar eclipse happening on December 4, 2021. With the new moon comes a new opportunity to embrace the transformative energy stemming from this lunar event. Now is the time for you to follow your dreams, Sagittarius. Good news is heading your way and it's important to trust the process of the universe as you're guided toward your destiny through these developments. Whether it's accepting a new job position or embracing the prospect of a healthy relationship, remember that you're on the right path as you navigate these positive transformations. 
While you may typically be susceptible to getting swept up and carried away by the ebb and flow of the holiday season, it's important to live in the moment during the December 4 new moon this year (via Allure). By remaining attuned to the present, and focused on your personal and professional goals each day, you're allowing yourself to stay open and ready to the possibilities that await you.