Here's What The December 4 New Moon Means If You're A Scorpio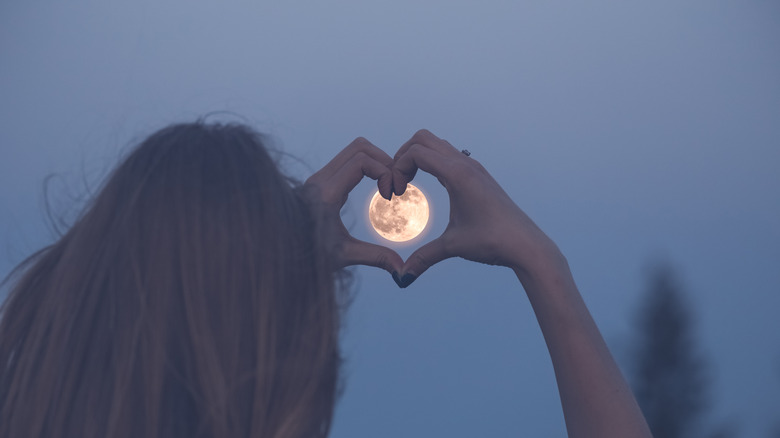 zoff/Shutterstock
Astrologically speaking, it is quite a big week.
First, on Monday, November 29, 2021, there is a trine, which is a 120° angle between Neptune in Pisces and Mars in Scorpio. Then, on Saturday, December 4, 2021, there will be a new moon and a solar eclipse. This is Sagittarius' annual new moon, with the eclipse in the sign of the zodiac's Archer, as stated by mindbodygreen.
With a solar eclipse, the moon moves between the earth and the sun, darkening the sun. While the one on December 4 will only last for 114 seconds and will only be visible in Antarctica (as well as partially visible in spots like South Africa, New Zealand, and Australia, according to timeanddate), this is a time of energy, where one should focus on exciting possibilities, new plans, and fresh starts (via Astrology King).
What does the new moon, in particular, mean for Scorpios, the zodiac sign of those who enter the world between October 23 and November 21?
The new moon, solar eclipse, and trine will impact Scorpios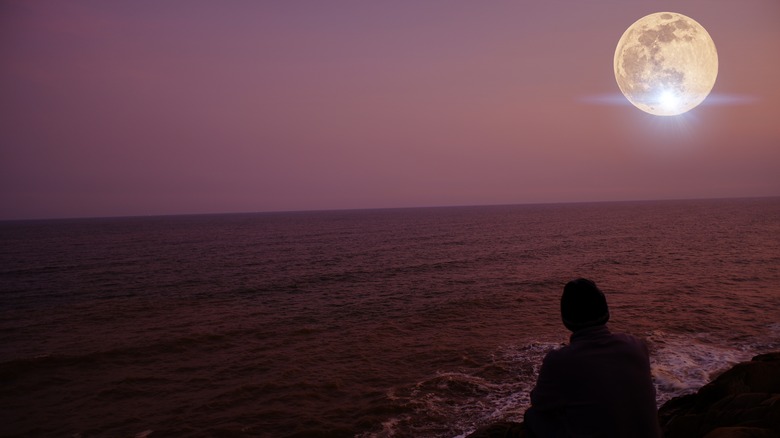 Lay yathang/Shutterstock
According to the AstroTwins, this combination of Neptune in Pisces and Mars in Scorpio will be full of proactive energies, while both a new moon and a solar eclipse could lead to an existential pause (via mindbodygreen).
Furthermore, the solar eclipse, as mentioned, will be a time to grow physically, mentally, spiritually, and beyond. And this means, if you are a Scorpio, you need to let go of painful memories and grudges. You need to look at why you are thinking the way you are. You need to be present. All of this will help ease mental tensions and allow you to set yourself free, as noted by Bustle.
The solar eclipse also falls into the financial portion of Scorpio's chart. As suggested by PureWow, think about how your money choices are affecting you, don't be afraid of self-care/self-indulgence, and remember that what you have does not define who you are. Speaking of showing yourself some love ... Saturday could bring about drama, so plan on staying in and relaxing (via Allure), and consider getting a head start on resolutions by creating a vision board (via Glamour).