The Just Did A Bad Thing TikTok Trend Explained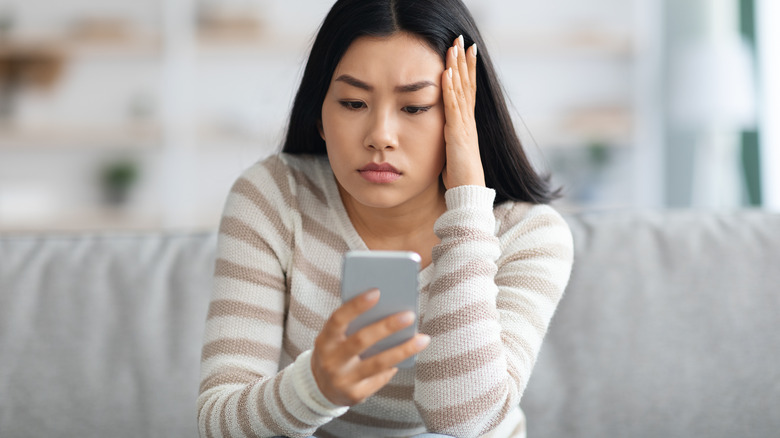 Prostock-studio/Shutterstock
Much like a tattoo, posting something online is gratifying, scary, and permanent. Only the pictures "worthy" of posting on Instagram would make it to the grid, and romanticized vacations would stay on the feeds. Fortunately, we collectively agreed that Photoshopped perfection isn't fun for anyone — bad takes, insecurities, and struggle meals make for better relatable content than any 6 a.m. morning routine. It's probably better for our mental health, too, according to Time.
The "just did a bad thing" trend gives us a glimpse into this reality — but with comedic flair only TikTokers can come up with. The trend features the song "Just Did a Bad Thing" by Bill Wurtz and the lyrics, "I just did a bad thing / I regret the thing I did / And you're wondering what it is, tell you what I did, I did a bad thing." One million videos put the terrible decisions on display for the world to like, comment, and share. Here's how the trend went viral.
The just did a bad thing TikTok trend has ridiculous regrets on display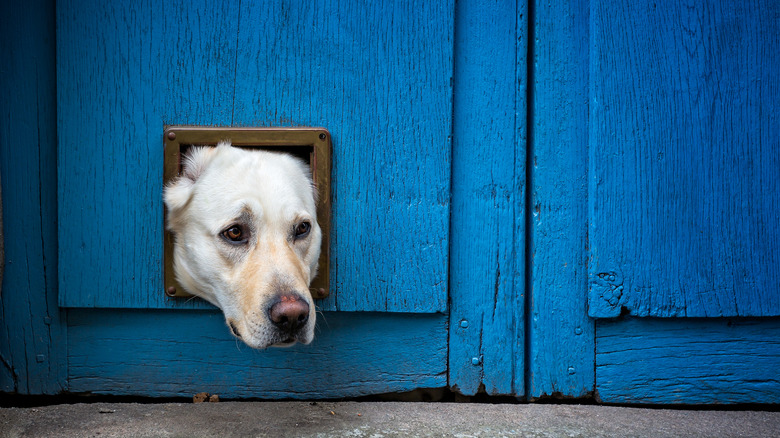 Nigel Jarvis/Shutterstock
You're going to find a range of videos under the "just did a bad thing" trend that make it hard to categorize it: pets being pets, text pranks, and makeover mistakes are some of the recurring themes. For instance, you'll see a dog who finds himself stuck on a backyard swing who obviously he regrets the thing he did. Or you'll see DIY haircuts gone wrong, and honestly, it hurts to watch. However, you find graver regrets as you scroll. For context, many of these videos have a "severe injury" warning labeled onto them by TikTok.
One TikToker pierced their face at home, showing us the bloody battle scars. Another documented her "lip injection horror story. Ended up in the ER. Kris Jenner who?" — referring to the infamous moment Kris Jenner had an allergic reaction to lip injections. The person who accidentally waxed off her eyelashes has our sympathies, while the person who brought an alpaca home to a disappointed mother (we understand). 
Ultimately, the trend is filled with tragic fails but ridiculous moments, making it a fun trend to watch — but perhaps not indulge in ourselves.