Joan Smalls' Brunette Look That Fans Envy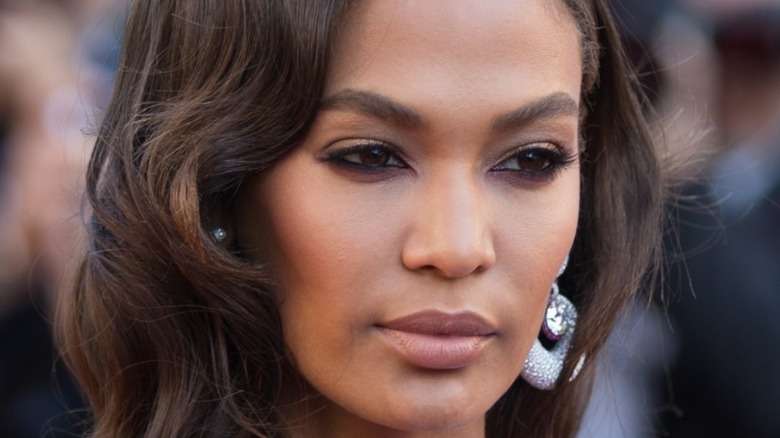 magicinfoto/Shutterstock
Joan Smalls is one of the most successful supermodels today, and actively makes time to call out injustice in the fashion and beauty industry. As a proud Afro-Latina, she uses her platform to elevate the voices of Black and Brown communities while rejecting the tokenism that brands often turn to in the name of diversity. Smalls walks the walk: She made a pledge to donate half of her earnings to the Black Lives Matter movement, per CNN. In a June 2020 Instagram video, Smalls reflected on her own experience as a model, and recounted times where her hair was seen as difficult and she was considered "too ethnic" for a campaign.
Today, many brands pledge inclusivity, but struggle to put this into practice in an authentic way. During a 2016 Business of Fashion panel (via YouTube), Joan Smalls revealed that she's never landed a hair campaign despite making monumental waves in the modeling industry, including being mega beauty brand Estée Lauder's first Latina global ambassador (via NBC News). "I've always had a struggle trying to get a hair campaign," the supermodel told Ivan Bar, president of IMG Models. "It's mind-boggling. I've been an option, and they dropped me at the last minute. And the excuse was, 'We were afraid to try something new.' And by 'new,' they meant 'We've never shot a black girl.'"
The world is in desperate need of a hair campaign from this beauty activist. Until then, here's how Smalls keeps her signature brunette look hydrated.
Coconut oil and organic oil are the secret to Joan Smalls' glowing locks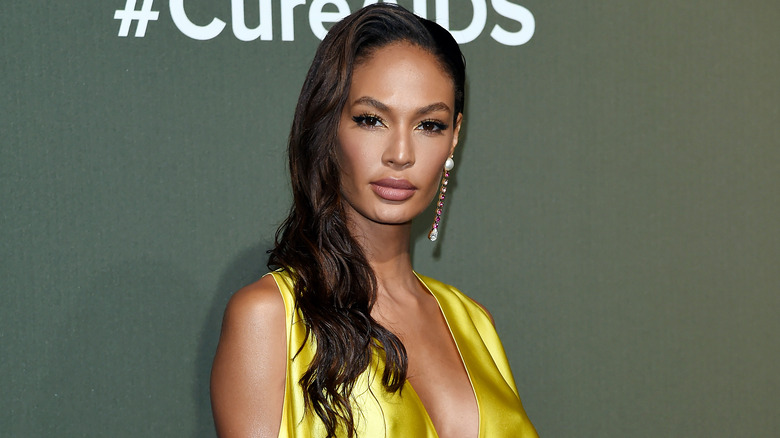 Stefania M. D'alessandro/Getty Images
Every hairstyle Joan Smalls has debuted on and off the runway has been top tier. Though Smalls has favored a lighter shade lately, her 2017 chocolate brown color is the definition of hair goals. The blink-and-you'll-miss-it hints of light brown highlights define her curls and elevate her look, per Byrdie. 
The Victoria's Secret model told Vogue France that coconut oil and organic oil are the secret to her glowing locks. To combat dryness, Smalls applies a DIY hair mask. "I do a lot of masks at the weekends," she explained. "I go to the gym a lot so before I go I apply a deep conditioner and use coconut oil and organic oil as DIY masks." 
She also added how a good workout can help lock in moisture. "[After applying the DIY hair mask], I then put my hair in a bun, go to the gym and workout," she told the outlet. "The heat from the workout allows the nutrients to seep into your skin. I usually wait an hour before washing everything out."