The Truth About Kelly Osbourne's Relationship With TikTok Star Griffin Johnson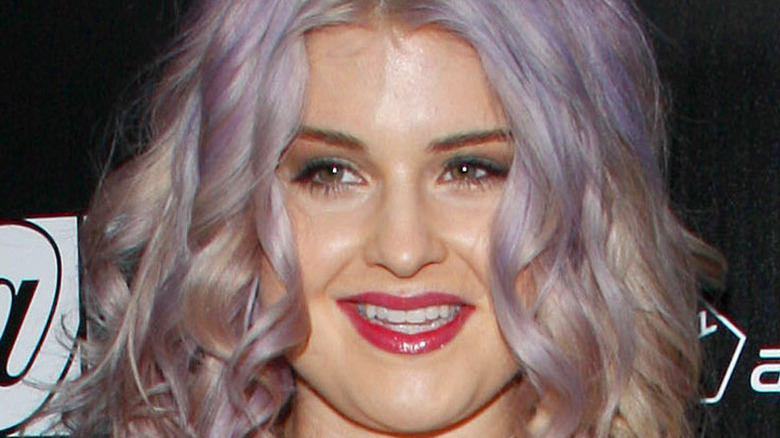 Tinseltown/Shutterstock
It's hard to imagine it now — given the success of shows like "The Bachelor" and "90 Day Fiancé" and more recently, "Selling Sunset" — but there was a time when reality TV was something of a novelty. Back in 2002, there were only a scant few reality shows airing on television, and one of them was "The Osbournes."
Airing on MTV, "The Osbournes" provided viewers with a glimpse into the life of Black Sabbath frontman Ozzy Osbourne, and his wife Sharon and his kids, including Kelly (via People).
"The first season was such a magical time in my family's life because we had no idea what we were doing. We had no idea that the show would be so successful," Kelly said in March 2021. There were drawbacks to opening her life to the public. "It was chaos. We had about 30 crew, 24 hours a day," Sharon Osbourne would later share on "The Talk" (via Blabber Mouth). "And the house wasn't a home anymore; it was a studio. So, I get why she didn't like it. But would I have done it differently? I didn't know what I was doing then. So, I wouldn't have done anything differently, because I had an unbelievable time doing it — great experiences. And it was just something in my life that I don't regret and I'm glad I did."
Kelly Osborne is still in the public eye almost 22 years later, even having ties to TikTok star Griffin Johnson.
The truth about Osborne's friendship with Griffin Johnson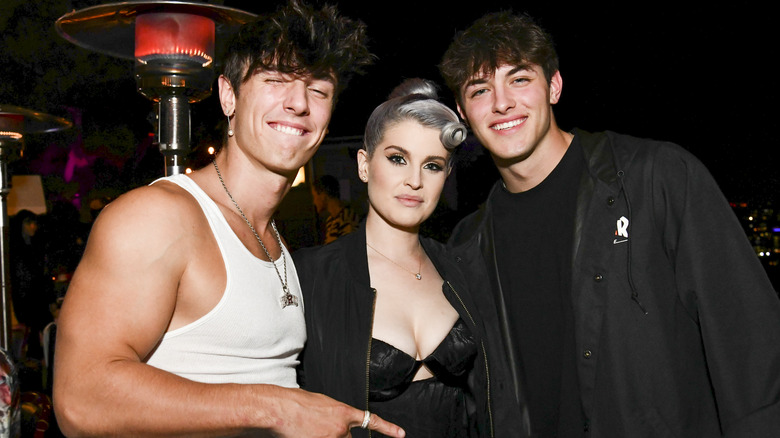 Rodin Eckenroth/Getty Images
In the years since "The Osbournes" aired, Kelly Osbourne has continued to live her life in the public eye. She was a panelist on "Fashion Police" from 2010 to 2015, in 2009 competed on "Dancing with the Stars", and in 2019 took a stab at "The Masked Singer" (via People).
And while the romance rumor mill is often churning, it appears that things are purely platonic between Osbourne and TikTok star Griffin Johnson. "It seemed more like a business meeting," E! Online reported. 
That doesn't stop the the singer and reality star's personal life from being speculated on. "There were times where Kelly and Griffin were both laughing at each other and looked like they were being playful with one another. Griffin had a huge smile on his face while Kelly was talking and he seemed smitten (via E! Online). Johnson was even spotted with Osbourne following his recent split with fellow TikTok star Dixi D'Amelio (via Seventeen), but his manager, Michael Gruen, confirmed that Osbourne is just acting as a "mentor" for Johnson. 
Osbourne, though, appears to be focusing on herself and her own #BDE. "Remember you are in charge of how you feel!!!," Osbourne shared in an Instagram post. "Today I feel fierce like I got that #BDE. How do you feel today?"