The Kodi Lee And H.E.R. Duet Everyone Is Loving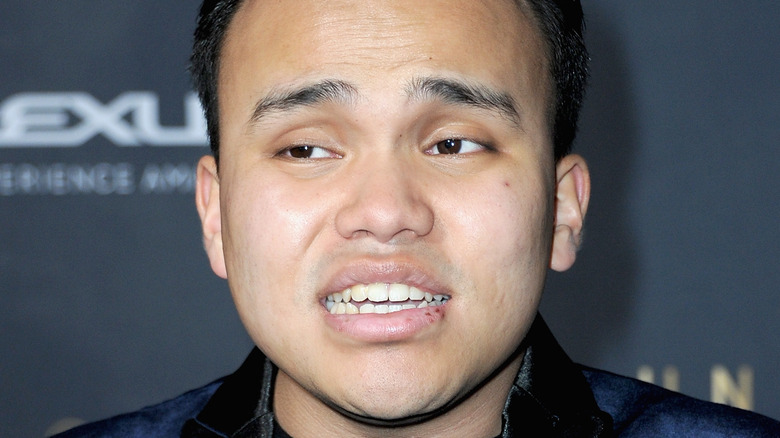 Albert L. Ortega/Getty Images
In 2019, Tina Lee introduced her son, Kodi Lee, to the judges, audience, and viewers of "America's Got Talent." As she stood on stage next to Kodi, she told the crowd, "Kodi is blind and autistic. We found out that he loved music really early on; he listened and his eyes went huge... that's when I realized, 'Oh my gosh, he's an entertainer.'" The 22-year-old Kodi Lee then went on to give the world an unforgettable rendition of Donny Hathaway's "A Song for You."
The audition video has since garnered 34 million views — it's hard not to set it on replay. Gabrielle Union awarded him a Golden Buzzer for that performance, later explaining her reasoning in another "AGT" clip. "I wanted a performer that was going to change the world...," she said. "I believe Kodi was that act. After Kodi's audition, Simon Cowell also believed that he was "going to remember this moment for the rest of my life."
Kodi eventually won that season of "America's Got Talent" and is now signed to Simon Cowell's label Syco. While he didn't appear for the show's spinoff for "The Champions," he did make a comeback on AGT screens recently — for a duet with the Grammy Award-winning H.E.R.
Kodi Lee and H.E.R.'s duet of Hold On has fans in a frenzy
Kodi Lee has been singing and playing the piano at a number of local venues near San Jacinto Valley, California, since his huge win on "America's Got Talent," per My Valley News. While it's hard for his global fanbase to attend all of his shows, Kodi has been generous enough to give us another performance on the "AGT" stage. This time, however, he created a masterpiece with award-winning artist H.E.R.
The two came gave viewers of Season 16 an unexpected duet of "Hold On," one of H.E.R's most recent songs. A performance with a talented artist and a renowned R&B musician was bound to go viral on the internet, but fans believe the performance should be set on another stage, too. "I came in at the right time. Kodi Lee & H.E.R. giving their #grammy worthy performance. All the vibes. He is murdering that vocal," one Twitter user said. Another noted that the two "make an amazing duet." The internet is in unison: for the holidays, we'd like the collab to drop on Spotify.