The Real Reason Jean Smart Gave Up Smoking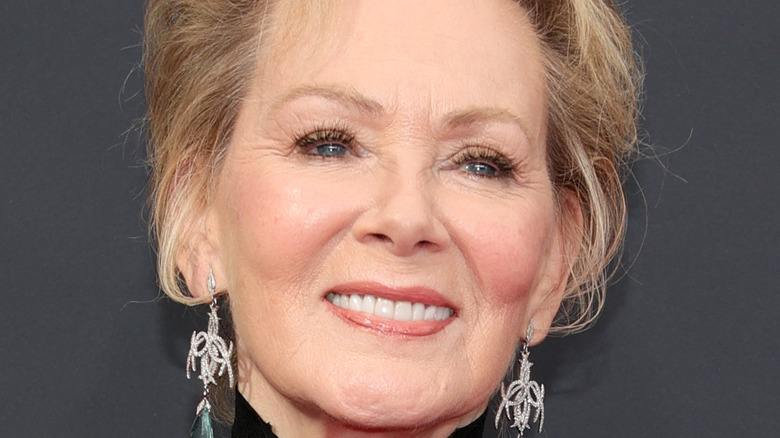 Rich Fury/Getty Images
No one had a better spring and summer than Jean Smart. The actress made memorable back-to-back appearances on HBO's "Mare of Easttown" and "Hacks." But for those of you who are true Jean Smart-heads, you know that this is far from Smart's first rodeo.
Prior to her resurgence in popularity, Smart was best known for starring in "Designing Women" as Charlene Frazier-Stillfield. From there, according to her IMDb profile, Smart went on to have even more memorable roles in other TV shows like "Frasier" and "24," as well as on the big screen in "The Brady Bunch Movie," "Garden State," and "I Heart Huckabees."
"Designing Women" isn't only responsible for launching Smart's career, it's also how she met her husband, Richard Gilliland, who played J.D. Shackelford. Sadly, Gilliland died unexpectedly in March, while Smart was filming "Hacks." "He was a great dad, and he made me laugh every day," Smart opened up to Variety. "Him passing away was just not ever even a thought. And it's changed every moment of my everyday life; every atom of my existence I feel like is altered."
Smart and Gilliland shared two kids, and Smart credited her husband with doing a lot of the parenting. "I just want people to know how much he's sacrificed for me to be where I am," she continued, "and to get the opportunities that I've gotten and let his career kind of take a back seat to help take care of our home and our kids." In fact, it was the couple's children that gave Smart the motivation to overcome one particular hurdle.
Jean Smart gave up smoking for this crucial reason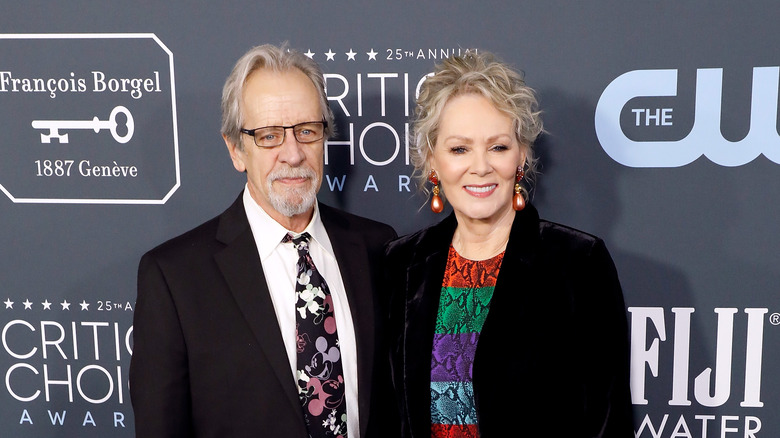 Taylor Hill/Getty Images
Although Gilliland stayed home with the kids more often, Smart did her share of parenting, flying home twice a week to be with her sons, she told Yahoo!. Smart, a former smoker, also gave up cigarettes as soon as she learned she was pregnant.
"I quit smoking the day I found out I was pregnant, which was nine years ago," Smart told the LA Times in 1998. However, the actress did allow herself the occasional cigarette. "But I'll still smoke in a movie. I have other vices, you know, like potato chips and chardonnay — but not together," she joked. (However, chips and wine doesn't sound like such a bad combination.) Smart also confessed to letting herself enjoy the simple things in life, like cheese. "Lately, I just let myself eat it more because I think, 'Oh, my god, a piece of cheese tastes so good.' I think it's your body telling you something," she added.
As for managing stress, Smart had this piece of advice: "I would say, 'Don't go shopping for houses on the Westside [of Los Angeles],'" she quipped. Although Smart is in the midst of experiencing a career renaissance, her humor and pathos make it easy to see why she became a star in the first place.