The Best Hair Styling YouTube Channels For Curly Hair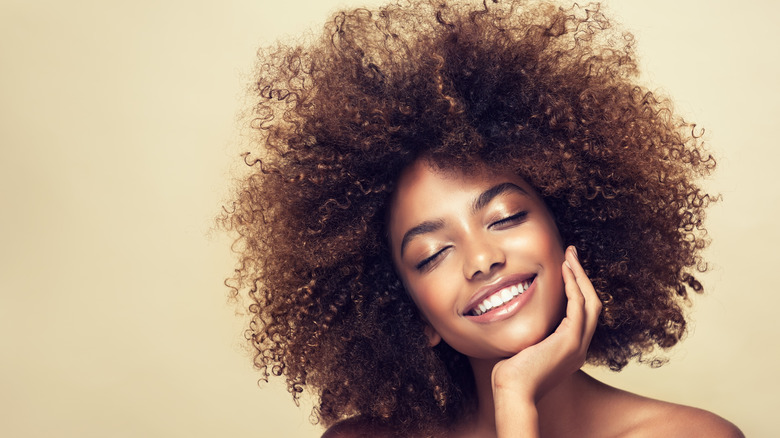 Sofia Zhuravetc/Shutterstock
In the last decade, we've seen the emergence of a self-love movement that reclaims identities for Black women and their natural hair. From the Curly Girl Method to brands releasing products to accommodate a sizable market, the curly hair lifestyle is now represented as a beauty standard. Alexandra Wilson from the website Naturally Curly explained the significance of it all to NBC. "For so long we were told we have to wear our hair straight and be someone we weren't and conform to these beauty standards that didn't align with who we are as people and as women," she noted, praising the natural movement.
So if you're looking for curly hair guidance, you don't have to look far. TikTok has 12.4 billion views on the #curlyhair hashtag, while YouTube has 13,000 channels for you to choose from. Videos range from individual curly hair routines, tutorials on hairstyles and cuts as well as general advice on keeping your curls in shape.
These YouTubers have styles for different curl types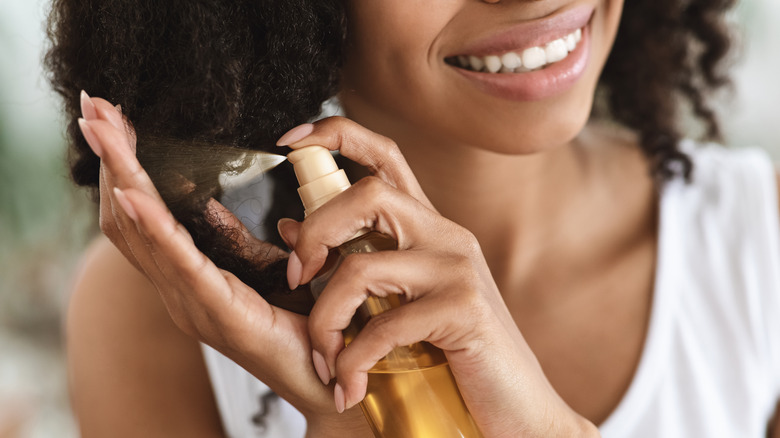 Prostock-studio/Shutterstock
Depending on your curl type, you're going to want to figure out a stying routine that works for you. "The real beauty of identifying your hair type is that you're better at understanding how to care for your texture so you can have more versatility," Anthony Dickey from Hair Rules told Allure. Whitney White from the YouTube channel Naptural85 has 1.2 million subscribers who watch her style her 4A, 4B hair into twist outs, no heat curls and head wraps. White also has a playlist for "special occasion styles" that include everything on your itinerary: from festivals to corporate updos. Mrs. Alba Ramos (who used to be known as Sun Kiss Alba) also has a variety of easy hairstyles along with curly hair routines.
For curls that lean towards type Cs, Yaliana Enid uploads videos dedicated to her curly hair lifestyle — including routines, DIY haircuts and hairstyles during GRWMs. According to Naturally Curly, you should also subscribe to Hair Romance for more wavy iterations of intricate hairstyles. The website also recommends CharyJay who creates inspired hairstyles for color-treated hair. Subscribing to any of these channels will give you styling tips in addition to routines and product hauls for curly hair — the complete package.