Inside The Track Blake Shelton Considers His Signature Song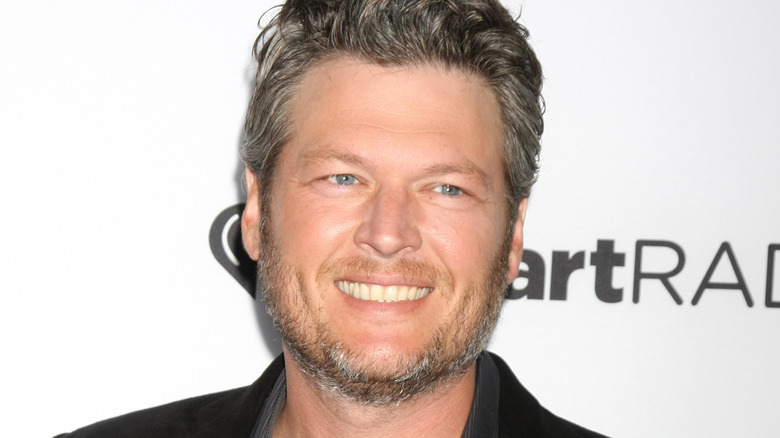 Kathy Hutchins/Shutterstock
It's hard to believe that Blake Shelton's debut album came out two decades ago, but it's the truth. First released in 2001, the country star's self-titled album is what put him on the map — especially his first single, "Austin." Immediately soaring its way to No. 1, the success of "Austin" was somewhat marred with the fact that Giant Records closed their Nashville branch. "Luckily, I was able to finish my album before the company closed," Shelton told CMT (via The Boot).
Thankfully, Shelton was soon picked up by Warner Bros. and went on to release two more singles, including "Ol' Red." A cover of the 1990 George Jones song, "Ol' Red" tells the story of a man who spends a lifetime in jail after killing his wife's lover. During his stint behind bars, he befriends the warden, who has a dog called Ol' Red. In attempt to distract the dog, he gets his cousin to bring a female dog to the jail so that Ol' Red can't track him down. "Now Ol' Red got real used to seein' / His lady every night," Shelton sings on the track. " ... Well, I made my run with the evening sun / And I smiled when I heard 'em turn Red out / 'Cause I was headed north to Tennessee / And Ol' Red was headed south."
"Ol' Red" soon became one of the most requested tracks at Shelton's shows, despite not being an "Austin" level hit, according to Country Thang Daily. In fact, per Shelton has since considered it one of his "signature songs," and he's got a hell of a story behind it himself.
The way Blake Shelton was first introduced to Ol' Red back in the '90s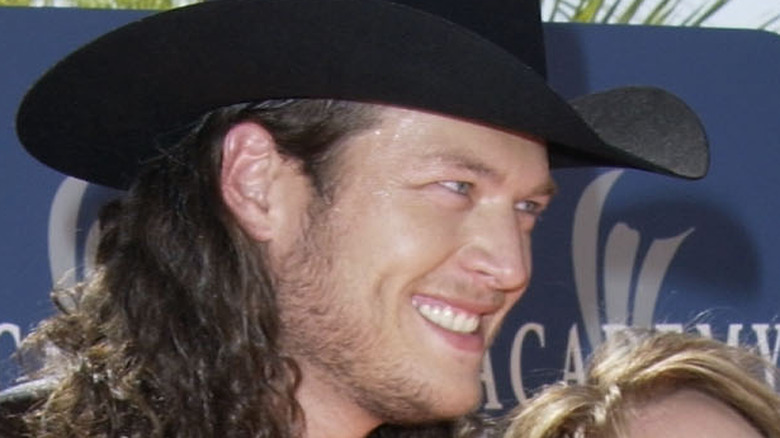 Robert Mora/Getty Images
While preparing for the opening for his exhibit at the Country Music Hall of Fame and Museum, aptly called "Blake Shelton: Based on a True Story," Blake Shelton shared the importance behind the objects on display with the Tennessean. "There were so many things in there that I saved when I was 17, 18, 19, 20 years old," he explained, "right when I moved to Nashville that were so important to me."
One of these items was a knife given to Shelton by one of country's most respected songwriters — Hoyt Axton. As the "Voice" coach told it, Axton gave him the knife as a gift for his 18th birthday, which was "only about a week or two after [he] moved to Nashville in 1994." The knife itself was made out of railroad railings, as Country Thang Daily notes. After Axton explained the reason behind the gift, he played a song for Shelton which just so happened to be "Ol' Red."
"I never forgot it," Shelton said. "I guess it was almost 10 years later that it became one of my biggest hits. It's just crazy that I found possibly what my signature song ended up being in my career only a week or two after I moved to Nashville."