Beauty YouTubers Who Are Killing It On TikTok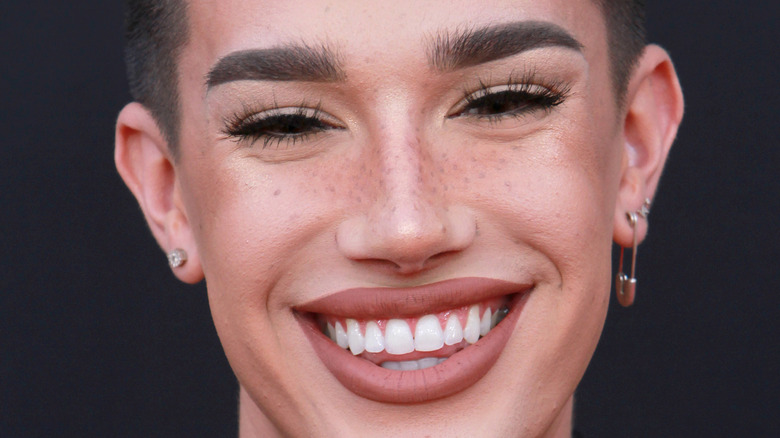 Kathy Hutchins/Shutterstock
Back when TikTok didn't exist and none of us knew what COVID-19 was, we got our dose of product hauls, makeup tutorials, and skincare tips from our favorite YouTubers. Much like it is now, the beauty community on YouTube is an expansive domain filled with thousands of channels, celebrity collaborations, and occasional eye-catching drama. But in 2020, audiences flocked to TikTok, which had about 91 million users in the U.S., bolstered by the pandemic, according to CNBC. It was the beginning of new short-form videos and trends staging a takeover of the online landscape.
Beauty YouTubers had to adapt, too. They had to fit already edited twenty minute tutorials into quick, scrollable bites that didn't go on longer than 3 minutes. They also had to rebuild their audience and views by integrating trending dances, songs, and transitions into their videos. And some YouTubers have thrived on TikTok and sustained both forms of video content for their audiences.
These YouTubers adapted their content for TikTok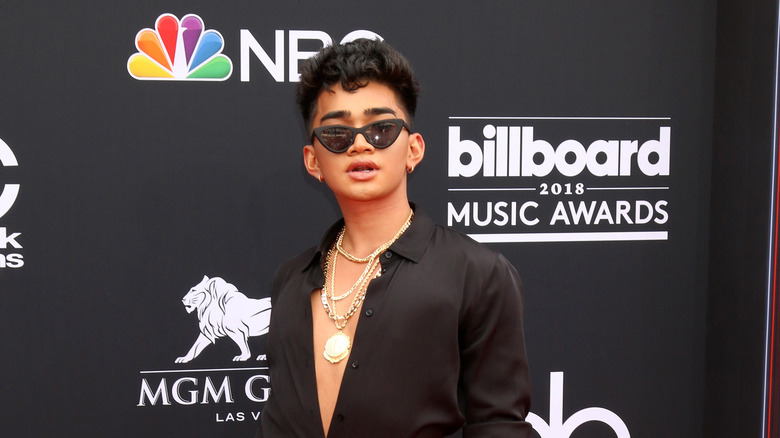 Kathy Hutchins/Shutterstock
James Charles is arguably one of the biggest beauty influencers and YouTubers out there. He has over 24 million subscribers on his YouTube channel, where he posts palette reviews, conducts celebrity interviews (and makeovers), and participates in makeup challenges. Since James isn't immune to scandal, drama follows him — and so do his subscribers; he joined TikTok in 2019, where he now has 35 million followers. YouTube star and makeup guru Bretman Rock's content on TikTok takes the form of fit checks, vlog-style videos, and POVs that have earned him 13.3 million followers. The beauty content stays mainly on his YouTube channel, but both apps tie into his brand overall.
Brazilian YouTuber Mari Maria also translated the success she had on YouTube to her makeup brand — as well as her TikTok account, which boasts 18.4 million followers. Skincare aficionado Hyram Yarbro has 6.6 million followers on TikTok, becoming one of Gen Z's most trusted sources for no-nonsense skincare product reviews and ingredient breakdowns. 
While all of these YouTubers have a massive following across social media platforms, figuring out video content that works in different algorithms and trends is especially hard. Clearly, they all said they can do both — and do them well!