What Type Of Workouts Does F45 Training Have?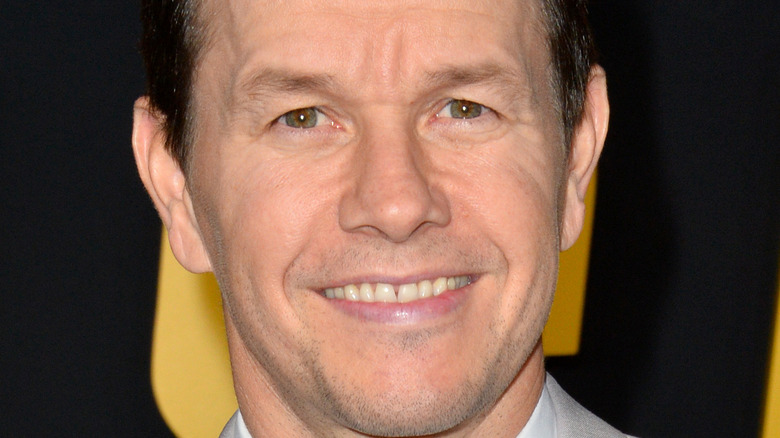 Featureflash Photo Agency/Shutterstock
Since 2019, Mark Wahlberg has been steadily supplying an endless number of workout posts to our Instagram feeds. Mixing it up with brands that he either owns, partners with or invests in, the actor's posts and brand deals prove his dedication to fitness. Per CNBC, one of Wahlberg's favorite workouts to mention is the F45 workout, an Australian-based fitness chain that is known for its "innovative, high-intensity group workouts that are fast, fun, and results-driven," the site states.
The company has studios around the world, offering a mix of high intensity interval training, cardio and resistance, while focusing on functional training. For the uninitiated, functional training introduces workouts that make use of multiple joints and muscles so as to imitate your body's natural movement, according to Self. It's gained popularity in the past few years, explaining the success of similar fitness companies CrossFit and Orangetheory. These kind of workouts are high-energy, and you can expect to burn calories as well as strengthen your muscles overall. 
"Recruiting multiple muscle groups is going to prevent strain injuries that happen from using one muscle group," Tara Teakle, a trainer at F45, told Self. If that's something you'd like to try, read on to know what kind of workouts to expect at F45.
Each F45 workout is 45 minutes long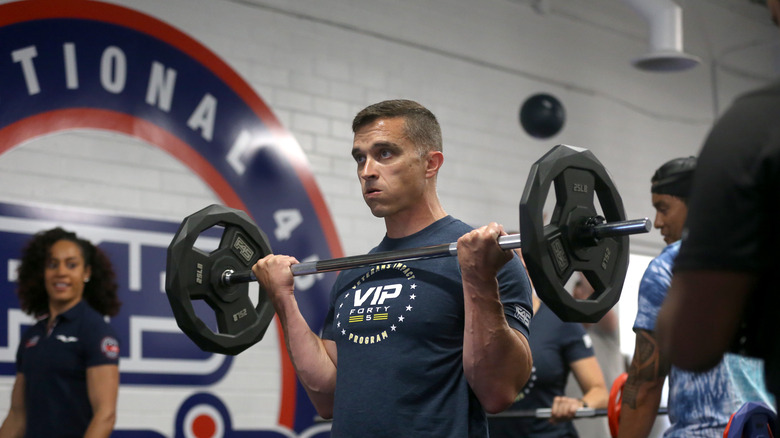 Phillip Faraone/Getty Images
The "F" in "F45" stands for "functional training," and, as you can guess, the "45" represents the fact that each class is 45 minutes long. According to their website, F45 studios offer cardio on Mondays, Wednesday and Fridays; there's resistance on Tuesdays, Thursdays and Sundays, while allowing you to "earn you weekend" with a hybrid workout on Saturday. If you're feeling intimidated, Mark Wahlberg assured fans in his interview with CNBC. "People at any level of fitness can come in and do the workout," he explained. " ... Somebody who's clearly in the beginning of their fitness journey working out with somebody who is an elite athlete, and being able to do the same exercises, where they're modified, never the same exercise twice. It's absolutely fantastic." 
You can also choose from different kinds of cardio burns, according to their website. You can get a glimpse of "22," F45's most popular routine, on YouTube. Their "Athletica" workout is described as "a declaration of war on body fat," while "Bears" has explosive plyometric movements. Their resistance offerings feature more fun names: "All Star," "Angry Bird," and "Moon Hopper" are variations of weight training and dynamic movements to strengthen muscles. If you prefer counting sets, try their hybrid "3-Peat" workout. And if you're not happy about spending a weekend at the gym, "Hollywood" plays electric "DJ-pumping" music to reduce FOMO.