The Heartbreaking Death Of Actress Arlene Dahl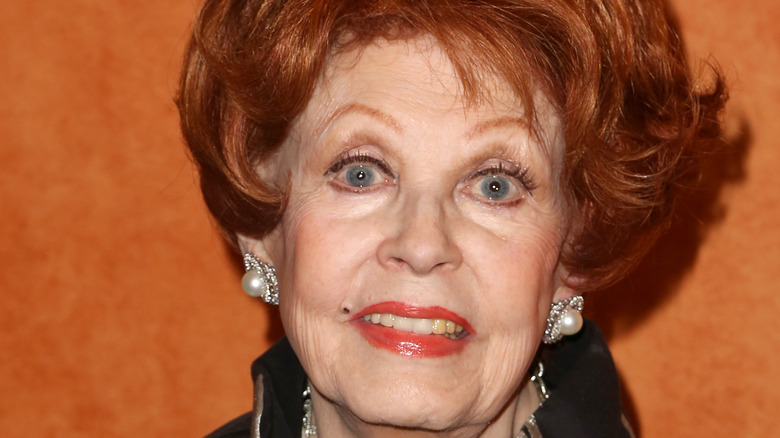 Walter Mcbride/Getty Images
Arlene Dahl, a 1950s Hollywood starlet with a shock of flaming red hair who parlayed her movie stardom into a successful television career, died on Monday in her New York City home at the age of 96, reported The New York Times. In her Hollywood heyday, Dahl appeared in such films as "The Outriders," "A Southern Yankee," and "Watch the Birdie."
Dahl was born on August 11, 1925, and found work as a model before breaking into the film world. In fact, it was a film set that changed her life when she met Fernando Lamas while working on a movie and married him. Dahl later gave birth to their son, actor Lorenzo Lamas. According to The New York Times, Dahl and Lamas ended their union by 1960 and she married four more times during her long life. 
But Dahl was much more than a Hollywood star with a collection of husbands and movies made during film's golden era.
Arlene Dahl became a beauty maven, a television star, and a soap star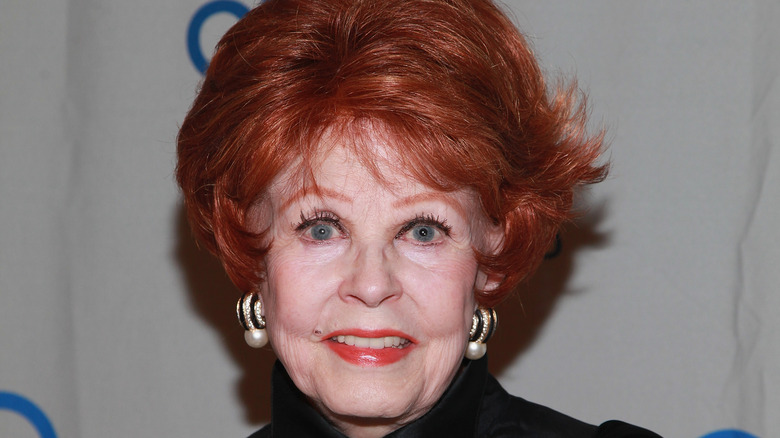 Taylor Hill/Getty Images
Arlene Dahl was still making movies in Hollywood when she branched out into a new industry, founding Arlene Dahl Enterprises in the 1950s (via Soap Hub). She also wrote about beauty in several books, as well as astrology later in her life. In the 1960s, she said the following of women, according to The New York Times: "Women are fast losing femininity, their proudest possession," she said. "And I think it is important to tell them what men think so they will not lose what is most desired."
Dahl also made a transition from movies and Broadway into the world of soap operas where she played Mimi King's (Kristin Meadows) mother, Lucinda Schenk, on "One Life to Live" from 1983 to 84. More than a decade after her stint on "One Life To Live," Dahl briefly played Lady Lucille on "All My Children" in 1995. She also made guest appearances on primetime hits like "The Love Boat" and "Fantasy Island."
Lorenzo Lamas honors his mother Arlene Dahl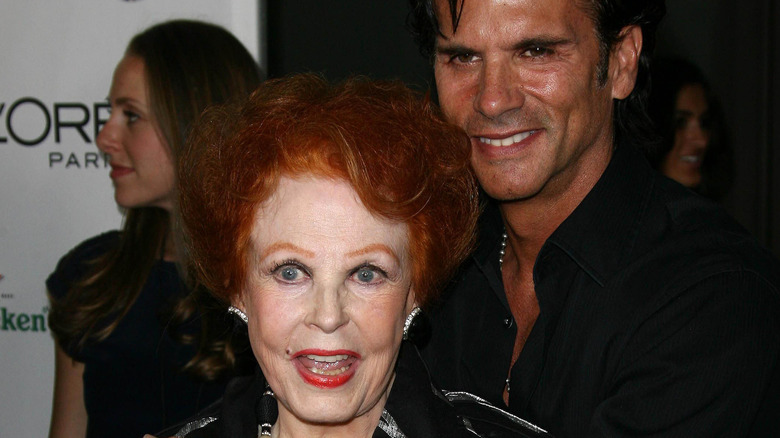 s_bukley/Shutterstock
After his mother's death on Monday, Lorenzo Lamas took to social media to remember and pay tribute to Arlene Dahl.
"Mom passed away this morning in New York," Lamas wrote on Instagram, next to a stunning photo of his beloved mother, fiery red hair and all. "She was the most positive influence on my life. I will remember her laughter, her joy, her dignity as she navigated the challenges that she faced. Never an ill word about anyone crossed her lips. Her ability to forgive left me speechless at times. She truly was a force of nature and as we got closer in my adult life, I leaned on her more and more as my life counselor and the person I knew that lived and loved to the fullest. My sympathies go to her loving husband @marcrosennyc who, for the last 37 years, made her life so wonderful and joyous. Love you mom forever."
Arlene Dahl is survived by her husband, Marc Rosen, who she wed in 1994. She is also survived by her sons, Lorenzo Lamas and Stephen Schaum; her daughter Carole Delouvrier; nine grandchildren; and two great-grandchildren (via The New York Times).