The Truth About Kelly Osbourne And Amy Winehouse's Friendship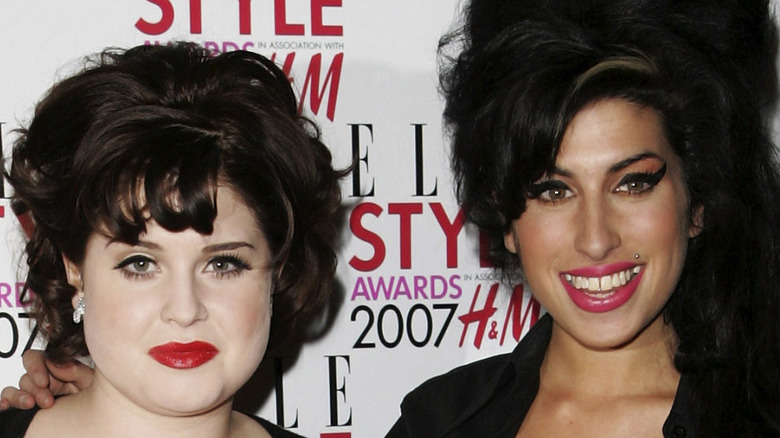 Dave Hogan/Getty Images
When Amy Winehouse tragically passed away in 2011, the world was left reeling. She was a gifted singer-songwriter whose 2006 album, "Back to Black," won several Grammys and propelled the Brit into the spotlight (via Biography). 
Through her sudden rise to fame, Winehouse was privately battling her demons, as she struggled to stay sober despite her best efforts. The "Rehab" singer checked herself into rehab one final time in June 2011, but she died of accidental alcohol poisoning less than a month later.
Following Winehouse's death at the age of 27, her friends and family spoke about the singer's struggles with drugs and alcohol and how they were devastated by her sudden passing. One of Winehouse's closest friends at the time was Kelly Osbourne, a fellow Brit who faced similar issues in terms of maintaining her sobriety. 
Osbourne and Winehouse were inseparable in the years leading up to Winehouse's untimely death, and Osbourne has frequently discussed how difficult it has been for her to lose her best friend and how Winehouse's death motivated her to get clean.
We've taken a closer look at Kelly Osbourne and Amy Winehouse's friendship, including how the pair were first introduced and how Osbourne is still honoring her best friend on the anniversary of her death.
Kelly Osbourne and Amy Winehouse were friends for years before Winehouse died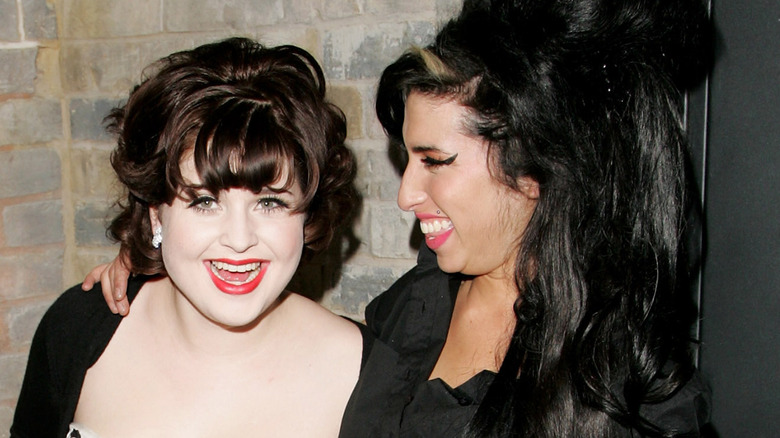 Dave Hogan/Getty Images
According to the Mirror, Kelly Osbourne spoke with Amy Winehouse for an hour on the phone the night before the singer died, which made Winehouse's loss even more incomprehensible to Osbourne. 
"I was speaking to her last night, she seemed ­absolutely fine, I don't understand how this could have ­happened," Osbourne said at the time. Osbourne's mother, Sharon, stated (via People), "There's nothing I can do to take Kelly's pain away. This was the first person she's loved who she's lost."
Losing a friend is always devastating, especially when you've been close for many years, as was the case with Osbourne and Winehouse. Winehouse appeared on the "DL Show" in 2007 and was asked about her friendship with Osbourne. The "Back to Black" singer said she couldn't recall exactly where they had met but that they had hit it off instantly. "I met her probably in a club, and I was drunk, and I was going, 'I love your tattoos,'" Winehouse recalled (via YouTube).
The pair became inseparable after this initial meeting and frequently spent time together during the following four years. According to Osbourne's 2017 memoir, "There Is No F—ing Secret, Letters From a Badass Bitch," she and Winehouse were roommates at one point, and Winehouse graciously helped Osbourne through a difficult breakup during that time (via Vulture).
Kelly Osbourne still honors Amy Winehouse on the anniversary of her death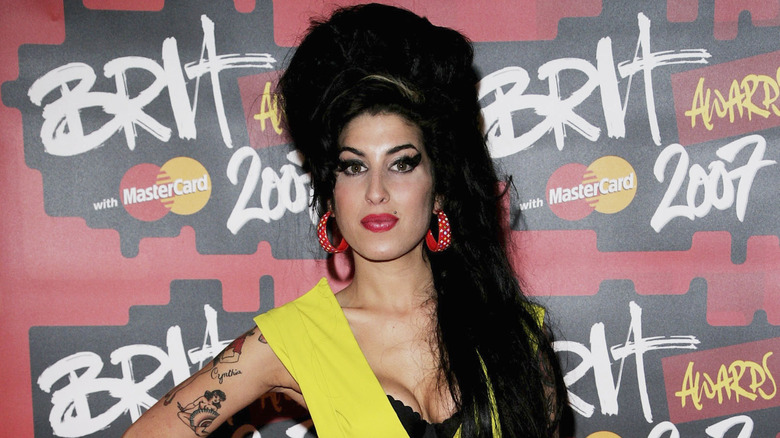 Dave Hogan/Getty Images
It has been 10 years since Amy Winehouse died of accidental alcohol poisoning on July 23, 2011, and her best friend Kelly Osbourne continues to honor the British singer-songwriter on the anniversary of her death each year.
In 2020, Osbourne shared never-before-seen pictures of herself and Winehouse at an event, where the pair can be seen smiling and embracing (via Hello! Magazine). Osbourne captioned the pictures: "#TBT I very rarely share pics that are this personal. It made me so happy when my friend found these pics of me and @amywinehouse on stage at her show Somerset house in London so I thought I would share them with you. Stay safe. I love you all."
She echoed these sentiments in July 2020 in a memorial post on the anniversary of Winehouse's death. Osbourne shared a photograph of the two women to her Instagram account with a moving caption that read, "9 years and not one single day goes by where I don't think of you, miss you, laugh, love and sometimes even cry over you. It will never feel right being here without you. I love you Lul until we meet again."
If you or anyone you know is struggling with addiction issues, help is available. Visit the Substance Abuse and Mental Health Services Administration website or contact SAMHSA's National Helpline at 1-800-662-HELP (4357).