The Heartbreaking Death Of Laverne & Shirley Star Eddie Mekka
Actor Eddie Mekka has died, as confirmed by his brother, Warren Mekjian, on Thursday (via TMZ).
Mekka was musically trained at the Boston Conservatory, and over the years, he appeared in a variety of films, television shows, Broadway plays, and even as a cabaret performer. Between 1976 and 1983, "Laverne & Shirley," a spin-off of "Happy Days," was on the air, and in it, Mekka played Carmine Ragusa, aka The Big Ragoo. This character was Shirley's on-again, off-again boyfriend and a singer (via The Daily Mail). He also appeared on two episodes of "Happy Days" as the same character.
The actor also appeared in "The Love Boat," "Family Matters," "The Jamie Foxx Show," "It's Always Sunny in Philadelphia," and "Childrens Hospital," and he even reunited with Penny Marshall while playing a dancer in "A League Of Their Own" (via IMDb).
Eddie Mekka was found in his home on Saturday at the age of 69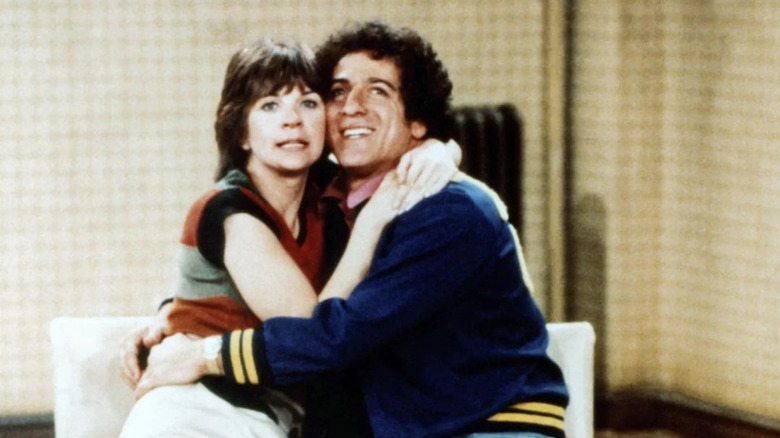 ABC
According to The Daily Mail, those around Eddie Mekka had not heard from him and began to worry. The police found him dead in his home of Newhall, California, at the age of 69 on Saturday, November 27. Mekka's brother, Warren Mekjian, also told TMZ that the actor had been hospitalized for blood clots and could barely walk.
A new post on his Facebook page reads, "At this time, we do ask that all media inquiries be withheld during his family's time of grief and mourning. We welcome you to share your memories of Eddie and your condolences to his family on this fan page. Rest In Peace, Eddie." Already, many fans and peers have shared messages remembering Mekka's talent. His former costar Cindy Williams tweeted, "My darling Eddie, a world-class talent who could do it all. I love you dearly. I'll miss you so much. But oh the marvelous memories..."
Mekka is survived by his daughter, Mia, as reported by The Daily Mail.