The Heartbreaking Death Of Beasts Of The Southern Wild Actress Jonshel Alexander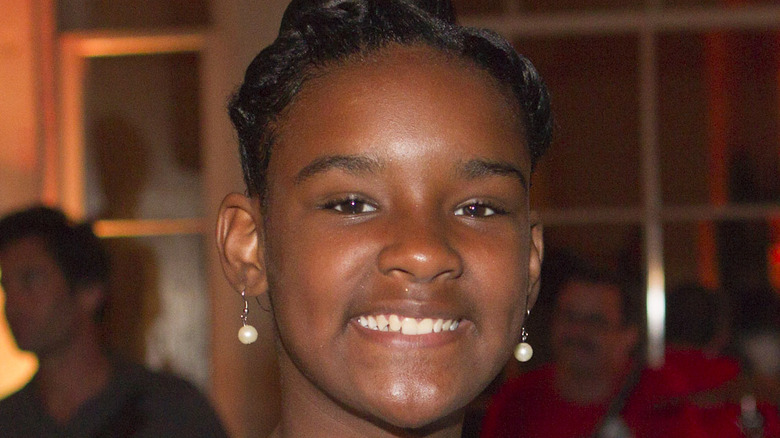 Skip Bolen/Getty Images
On Saturday night, 22-year-old Jonshel Alexander was shot and killed while riding in a car in New Orleans, Louisiana. Back in 2012, Alexander gained international fame as a child actress starring in the 2012 Oscar-nominated film, "Beasts of the Southern Wild," per People. Alexander and an unidentified man were both shot in New Orleans on Saturday by an assailant driving a red pickup truck who is still on the loose, according to NOLA.com. The former actress died on the scene and the man drove himself to the hospital.
Alexander grew up in New Orleans and pursued acting from a young age, participating in cheerleading, dance, modeling, and acting classes. Since appearing in the film in 2012 at 12 years old, Alexander has graduated from Dr. Martin Luther King Jr. Charter High School and worked as a hostess in restaurants while raising her one-year-old daughter, De-vynne Robinson.
From the moment Alexander stepped into the audition for her role as Joy Strong in "Beasts of the Southern Wild," her mother, the film's director, and, eventually, the rest of the world, knew that she was a powerful talent.
Alexander dazzled in her role in Beasts of the Southern Wild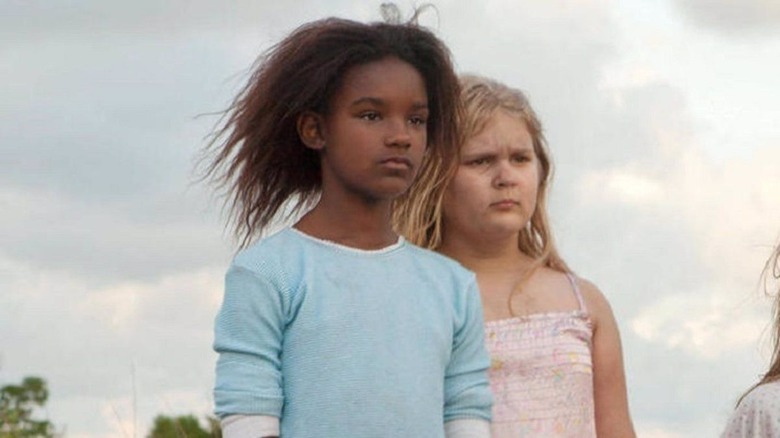 Fox Searchlight
Back in 2012, Jonshel Alexander dazzled audiences as Joy Strong in "Beasts of the Southern Wild." According to People, the film follows children in an impoverished bayou community outside of New Orleans' storm levee system. The film became even more notable due to the fact that it featured several non-actors who were native to Louisiana, like Alexander. "We incorporated a part into the film that was very much inspired by her," the film's director Benh Zeitlin told NOLA.com. "A lot of the lines were written by her, and so much of the character grew out of who Jonshel was," he said. "Her character in the film is named Joy Strong, which always seemed like a perfect description of Jonshel. She was a really bright burning light." The lead role did not go to Alexander at the time, given that she was too old to portray a six-year-old. Instead, the lead role went to Quvenzhané Wallis.
Alexander's mother, Shelly Alexander, also spoke of her daughter's raw talent and passion. "She brought life to everything," Shelly said on Tuesday. "Jonshel was feisty, jazzy, spoiled. It was her way or no way. Jonshel was like, 'It's going to be me.' She was like, 'I'm going to be in this movie.' [The filmmakers] fell in love with Jonshel."