What Bria Samoné Henderson Learned From Mrs. America Co-Star Niecy Nash - Exclusive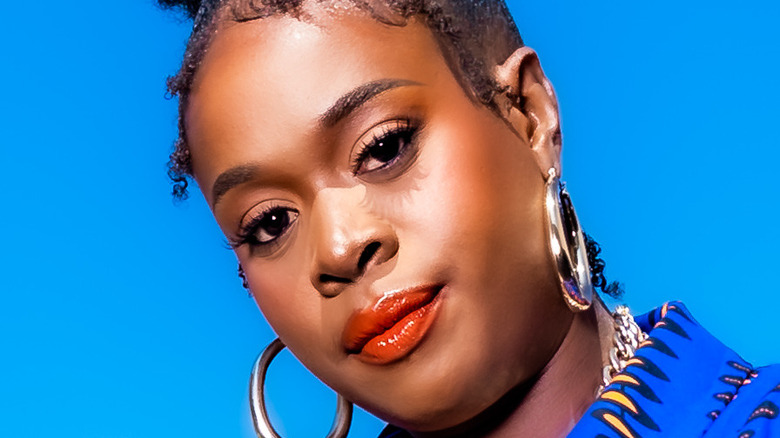 Rob Echanique
Bria Samoné Henderson got her first big break straight out of graduate school. And it was a seriously big break — she co-starred with A-listers Cate Blanchett, Rose Byrne, Niecy Nash, and Uzo Aduba in "Mrs. America," a series covering the tumultuous period in the '70s when the Equal Rights Amendment was under debate. Getting to play on such a big stage was a heady and thrilling experience for Henderson. "That was my first gig that I booked. And, honestly, I still can't believe that happened," she told The List. "It just went by so fast that I was just caught up in being so enamored by the opportunity that I don't think I stayed as present as I wish I would have."
Even better, working alongside a cast of experienced and well-respected actors was a fantastic learning experience for Henderson. Here, she shares how Niecy Nash, in particular, took her under her wing and helped her take her craft to the next level.
Working with an A-list cast was both daunting and empowering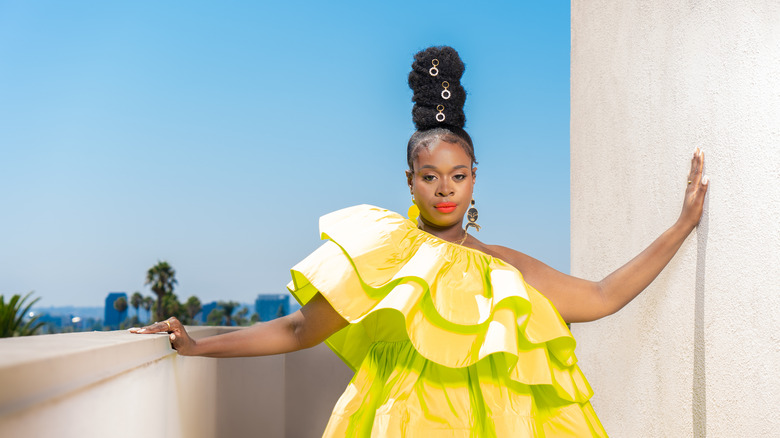 Rob Ecnanique
For Bria Henderson, being on "Mrs. America" was like a dream come true. "The whole time there, I'm like, 'is this really real?'" she said. She also realized it was a lot of responsibility: She was portraying an important — if little-known — historical character whose work she had come to admire, and she felt a duty to do it right. "It was very intimidating. I had to do a lot of research, which I love," she said. "I think what was so exciting was that I got to do research for this real woman and while booking this huge part, I was able to learn some of my history that I had no idea existed. It was very intimidating, but I did my best to cut the intimidation by just putting the work in, having the proper preparation."
Over time, she came to see her famous co-stars as a source of inspiration, rather than intimidation. "It was amazing to work with A-list actors like that who would just show me where I know my career will go one day," she said.
Niecy Nash became Bria Henderson's trusted mentor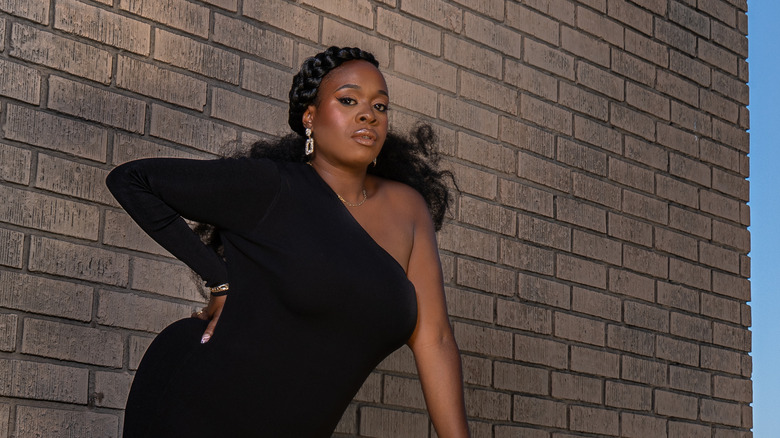 Rob Echanique
As filming on "Mrs. America" progressed, Bria Henderson got to know her fellow cast members better, and soon became close friends with Niecy Nash, who took it upon herself to mentor Henderson. "I just remember working on scene with Niecy Nash, and since then, she's been someone who checks on me and she just gives me advice," Henderson said. "Anytime I hit her up, she's there as a listening ear, and she just makes me feel seen."
But Nash didn't just tell Henderson what to do — she led by example. Henderson noticed right away that Nash's very presence was a form of leadership and inspiration, and Henderson was determined to follow her lead. "I just remember how she took up so much space, and she just knew what she brought to the set, and she was able to take up this kind of space that's not ego, but it's just this confidence of getting work done," Henderson said. "And it's something that I want to continue to build every time I step on set, especially when it's a new set with new people, to know that I'm here for a reason, and there's a reason why I'm in this room, and to bring that kind of energy to the room, because that's what everyone needs."