Did This Really Happen Between Prince William And Britney Spears?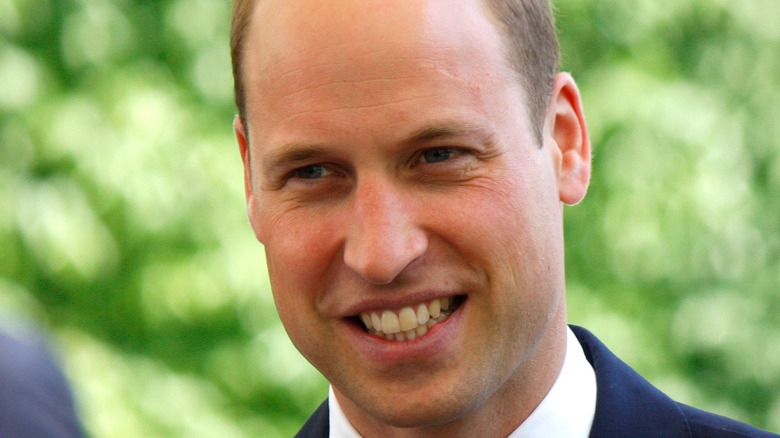 360b/Shutterstock
Prince William and his wife, Kate Middleton, appear to be a perfect match. However, before the Duke and Duchess of Cambridge tied the knot in a lavish ceremony back in 2011, the prince explored relationships with many other women. According to Mirror, William's first love was a woman named Jecca Craig when they were teenagers. He also previously dated his neighbor Davina Duckworth-Chad in 2000, and had brief romances with Isabella Calthorpe, the half-sister of Prince Harry's ex-girlfriend Cressida Bonas, as well as Arabella Musgrave (via Tatler).
However, after William met Kate at college he felt a strong connection to her. "When I first met Kate, I knew there was something very special about her. I knew there was possibly something that I wanted to explore there," William previously said, per Marie Claire.
While royal enthusiasts kept a close eye on William's romantic life, he may have kept some very big secrets about his romances, including a surprising relationship with some American celebrities. A new book claims that William had some online communication with more than one famous face before finally settling down with his future wife, Kate.
Royal expert says William carried on a cyber relationship with Britney Spears when he was young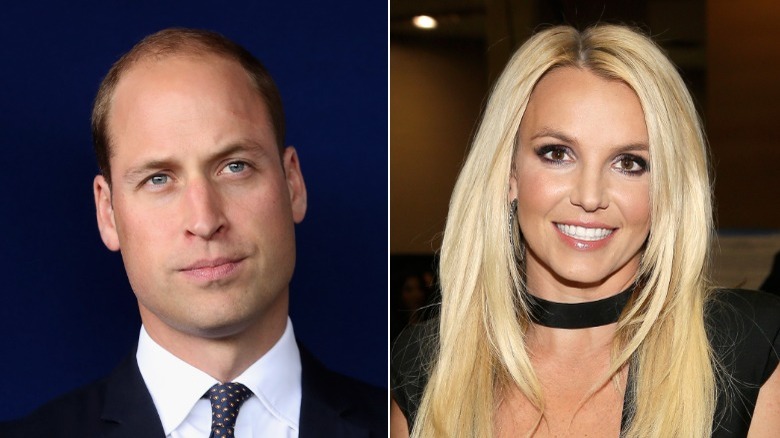 Chris Jackson, Isaac Brekken/Getty Images
Us Weekly reports that Christopher Andersen's new book "Brothers and Wives: Inside the Private Lives of William, Kate, Harry and Meghan" reveals some details about Prince William's dating life before his marriage to Kate Middleton. One of the most surprising claims in the book is that William actually carried on a "cyber relationship" with two American celebrities, including the princess of pop herself, Britney Spears. "[William and Britney] tried to get together back when they were young, and he also had a kind of similar cyber relationship with Lauren Bush, the model and the niece of President [George W.] Bush," Andersen told the magazine.
When it comes to William's relationship with Britney, the author claims that the prince and the pop star were in communication, but that it's unlikely that they ever met in person. "There may have been phone conversations, but I don't recall that they ever actually managed to get together during that period," Andersen said. In 2002, Britney confirmed her correspondence with William during an interview, revealing that the pair had "exchanged emails for a little bit, and he was supposed to come and see [her] somewhere but it didn't work out."
While it seems wild to think about now, William and Britney could have been one of the most talked-about romances in the world. However, it seems that Kate Middleton ended up being William's perfect match.