How Nancy Lee Grahn Is Using Her General Hospital Character To Advocate For Women's Health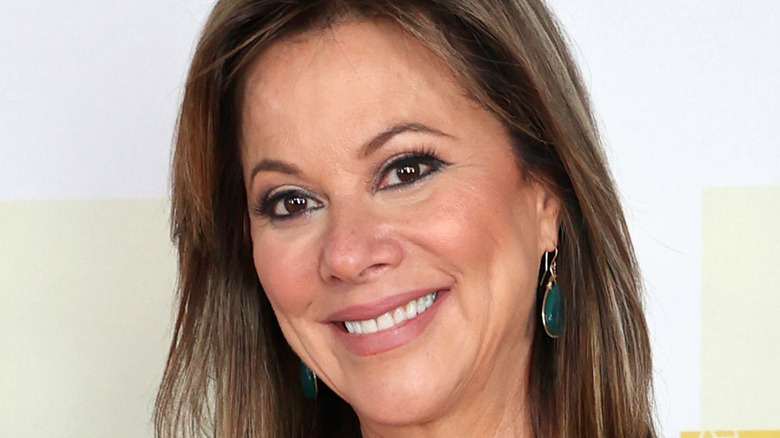 Kevin Winter/Getty Images
On "General Hospital," Nancy Lee Grahn's character, Alexis Davis, just spent the better part of the last year in jail after accidentally trying to stab Dante Falconeri (Dominic Zamprogna) while drunk. The alcoholic character was in a hospital exam room looking after some health problems she was trying to ignore when she thought Dante was trying to hurt her daughter, Sam (Kelly Monaco) (via Soap Hub). Alexis went into Mama Bear mode, ended up behind bars, then landed in a luxury prison, where she became the listening ear for the town as everyone visited her with their problems for months.
When Alexis was finally released from prison, one of her first moves was to head straight to the hospital to see her doctor and check on a condition she was diagnosed with in the fall of 2020. When Alexis first learned she was suffering from a disease many women her age suffer from, Grahn was proud to allow her character to advocate for women's health.
Nancy Lee Grahn educates the General Hospital audience on osteoporosis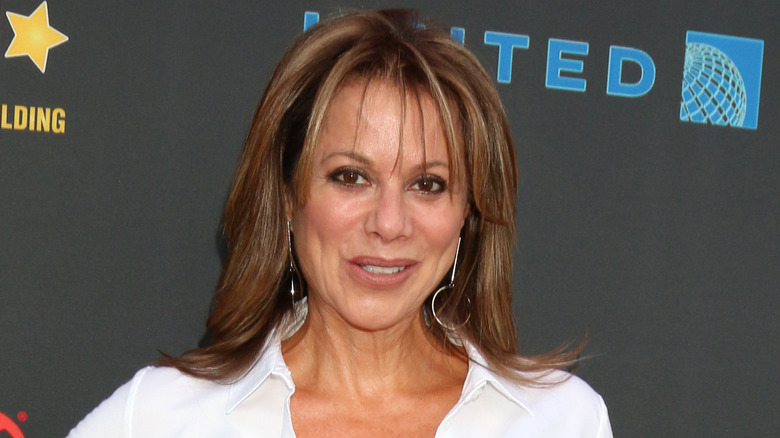 Kathy Hutchins/Shutterstock
Alexis Davis is a "General Hospital" character who doesn't ever want to admit when something is wrong and ignored pain in her wrist for months. Finally, her friends and family made her see a doctor, and Portia Robinson (Brook Kerr) diagnosed Alexis with osteoporosis (via Soap Hub). It was especially hard for Alexis to hear that one way to keep osteoporosis under control is to not drink alcohol. In fact, there can even be a link between alcoholism and osteoporosis, according to the National Institute of Health. While Alexis' diagnosis did not become a driver of story for the character, it did become just a part of her life, as it is for many women over the age of 50.
"Soaps, historically, have been a great venue to bring up important issues and this certainly is one," Grahn said during an appearance on "The View" (via Facebook) while promoting the storyline. "And add to that that I've always been an advocate for women's rights and so to use my soapbox to advocate for women's health rights is really a privilege for me."
Nancy Lee Grahn discussed how women often deal with osteoporosis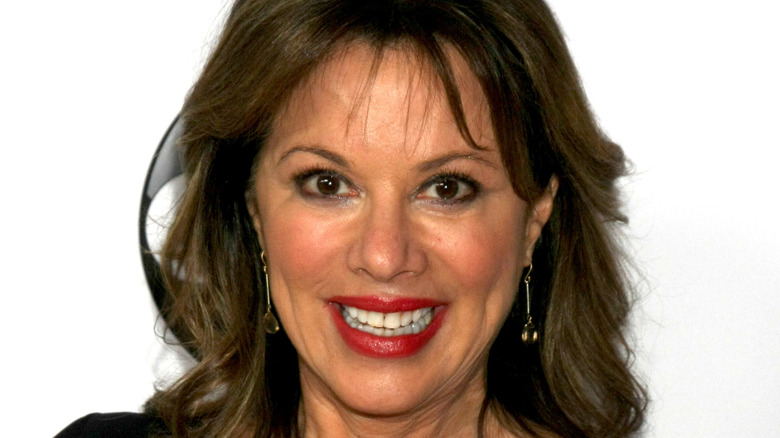 Kathy Hutchins/Shutterstock
Nancy Lee Grahn also spoke of the fact that Alexis was set to enter a state of denial about her diagnosis, which she said was one of the most compelling parts of the story.
"That to me was really important to show," Grahn said on "The View" (posted on Facebook). "Because osteoporosis is not a conversation that most women want to have because it brings up aging. One in two women over 50 will break a bone due to osteoporosis during their remaining lifetime, which is no small thing. Because a break is life-altering, and can cause a lot of pain, and loss of mobility, and changes in lifestyle."
As for Alexis, she has finally stopped drinking and was forced to face her demons outside her diagnosis, which the soap doesn't let define her, despite the character being aware she needs to take care of herself.