All The TikTok Stars Currently Nominated For Grammys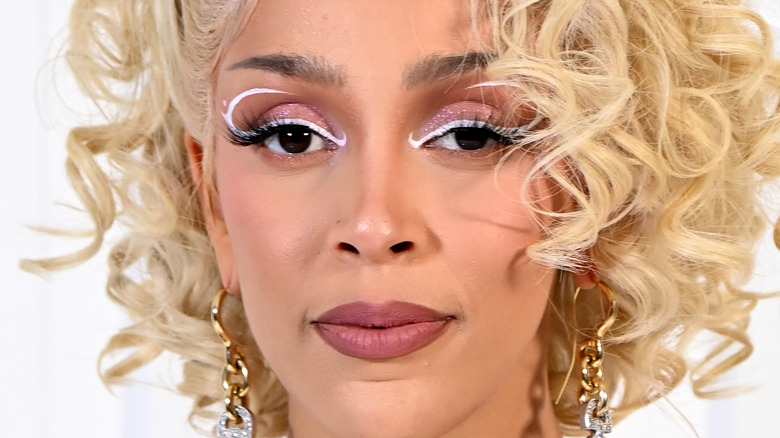 Pascal Le Segretain/Getty Images
The truth about the TikTok algorithm might just be that it can jumpstart careers practically overnight. When people aren't creating new trends or sharing their favorite life hacks on TikTok, many can be found singing. Unsurprisingly, the power of the internet means that people can blow up on this short form video app, gain a large following, and find real success in releasing music, whether independently or by signing onto a record label.
While finding success in the music industry is seemingly easier than ever today because of TikTok and other social media apps, it can be harder to reach mainstream levels of success. Still, some break through even those barriers and find themselves climbing charts, selling out shows, and potentially getting nominated for prestigious awards like a Grammy.
Some of the most obvious contenders in this category of musicians include Doja Cat and Lil Nas X. Both of their careers skyrocketed because of TikTok — and the internet at large — and now they're reaping the benefits. Doja is nominated for Record of the Year, Song of the Year, Album of the Year, Best Pop Duo or Group Performance, Best Pop Vocal Album, and Best Rap Song. Meanwhile, Lil Nas X is nominated for Record of the Year, Song of the Year, and Album of the Year (via CNN).
Doja Cat's song "Best Friend," which features rapper Saweetie, has been used in over 1.3 million TikToks, per Insider, but this phenomenon of TikTok leading to the Grammys doesn't start or end with her.
Both stars born from TikTok and established stars reap the platform's benefits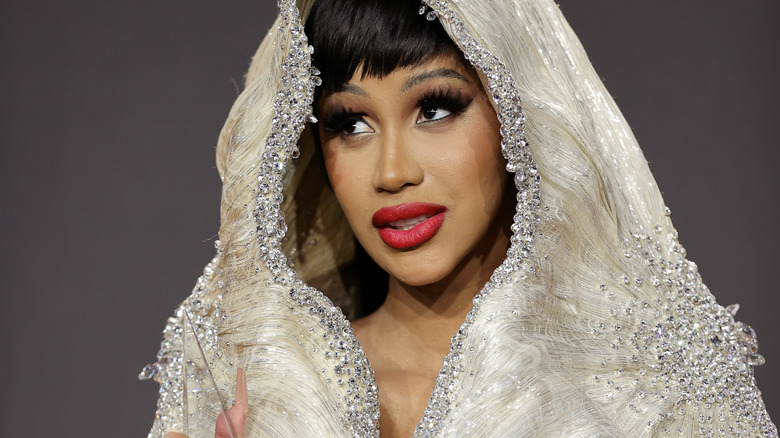 Amy Sussman/Getty Images
Breaking addictions to social media apps is hard, but some are able to turn their social time into their career. In addition to the now-huge Lil Nas X and Doja Cat, many smaller musicians are finding their footing in the music industry through TikTok only to find themselves as Grammy-nominated artists. Such is the case for Abigail Barlow and Emily Bear, professionally known as Barlow & Bear on TikTok, whose album "The Unofficial Bridgerton Musical" is nominated for Best Musical Theater Album this year (via NBC News).
Likewise, TikTok star Cody Fry's rendition of "Eleanor Rigby" is nominated at the 2022 Grammys in the Best Arrangement, Instruments & Vocals category. According to Atwood Magazine, this track has been used in over 200,000 videos on TikTok.
Interestingly, even artists who were popular before the rise of TikTok are potentially getting nominated for Grammys because of the social media app's power to circulate and therefore popularize a song. Such is the case for Cardi B, for example, whose track "Up" blew up online after its release and which is now nominated for Best Rap Performance. A similar phenomenon occurred for Billie Eilish's "Happier Than Ever" and Giveon's "Heartbreak Anniversary," both of which are up for big awards.
So, who are your favorite artists that have blown up because of TikTok?