Kendra Wilkinson Shares The Hardest Thing She's Had To Overcome - Exclusive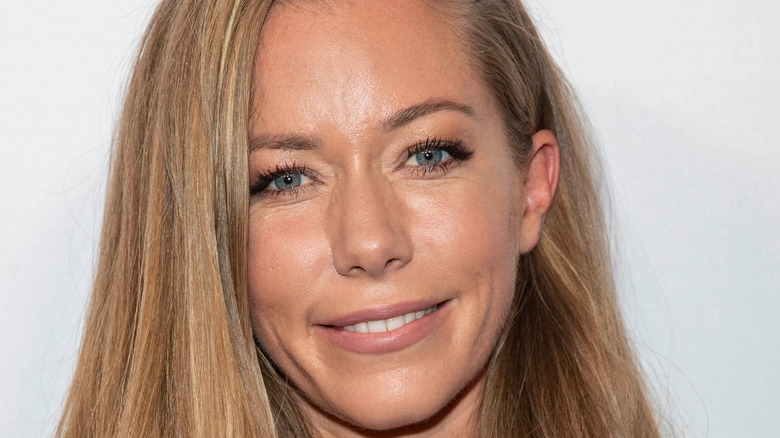 Eugene Powers/Shutterstock
Kendra Wilkinson from "The Girls Next Door'" is taking reality TV by storm yet again with her new discovery+ series "Kendra Sells Hollywood." The show follows Wilkinson as she begins a new career as a real estate agent. At a glance, looking at the star's successful career and her return to the screen, you might think she has nothing to worry about. But, there's a lot more to her story. As Wilkinson put it, "The people that don't really know me and they see me, they have this label on my forehead, which does not even equal, is not equivalent to who I am."
Though she's excited to be back with this new show, it's coming right after several challenging years where she didn't know if she'd return to television at all. During her exclusive interview with The List, Wilkinson opened up about some of the hardest things she's overcome. Wilkinson shared her lowest point, how she overcame it, and gave advice to anyone experiencing similar challenges.
Kendra Wilkinson went through a three-year depression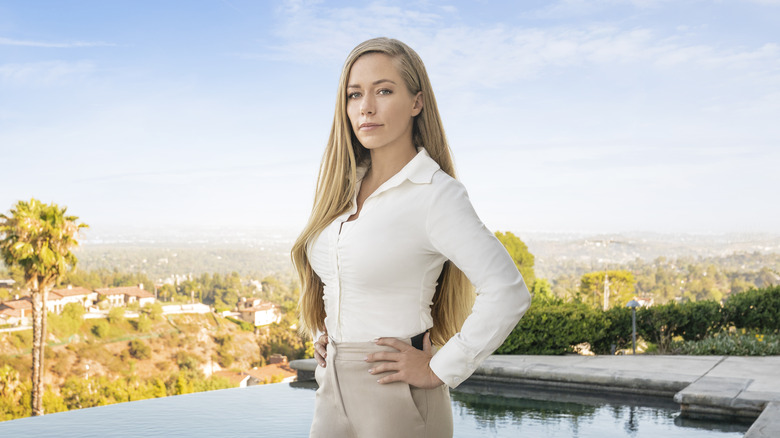 You may have noticed that "Kendra Sells Hollywood" is the reality star's first show in a while. Before returning for this series, Wilkinson took a needed break from TV and most public appearances. This shift followed the end of her near-decade of marriage to Hank Baskett (via Us Weekly). Her career and family were going through big changes, and Wilkinson shared that she had a few dark years.
Following her divorce, Wilkinson was adjusting to her life as a single mom and struggling to rediscover herself. "I found myself in a three-year depression, very, very depressed, and I lost everything pretty much, everything except for my children," she said.
During those dark times, Wilkinson felt it was necessary to take some time away from the public eye to recover. "I chose to not fight to be famous anymore," she said. "It was very challenging few years, but I stepped away, and it was really amazing. I really took the time to really discover who I really am, and it took a lot, a lot."
She came out the other side stronger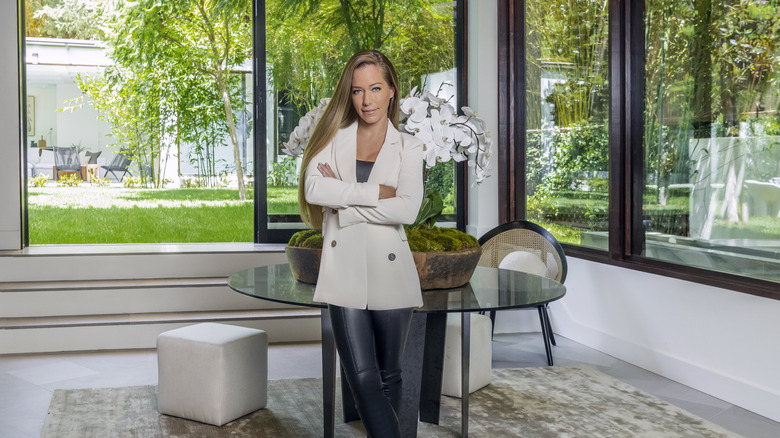 Although she experienced the lowest point in her life, Wilkinson shared that those hard times are what helped her to dig deep and grow into who she is now. "Building up that thick skin through the years is what prepared me for this," she said. "All the depressions and all the little things I went through in my past career and TV, and all this prepared me to get back up and stand strong again."
Wilkinson also credits real estate with bringing her "back to life." As she was going through her depression, she needed to find a new career to support her children. She chose real estate and said focusing on that helped her come back into herself.
But, beyond her career, Wilkinson's key to overcoming her worst moments was genuinely getting to know herself. "I've been alone and in silence for three years, so it was very important for me to get to know myself without the world telling me who I am," she said.
Wilkinson's advice to those going through hard times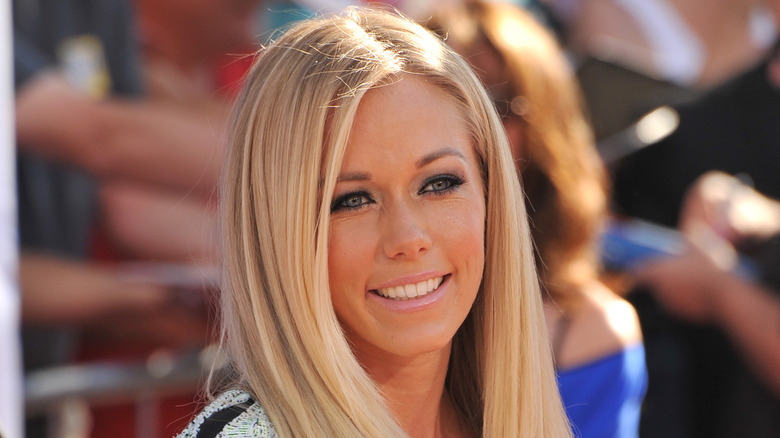 Featureflash Photo Agency/Shutterstock
After overcoming hardships, Wilkinson had a few wise words to share with anyone going through challenges or life changes. She said the most important thing is to focus on yourself. "Do not look at someone else or what they're doing," Wilkinson said. "You're on your own path. You need to take your own small steps, whatever they are. You're the only one that knows what those small steps are to achieve the bigger picture."
For Wilkinson, this is especially important in parenting. Though she said it's easy to feel the need to put the kids first, that also means putting yourself first. "The most important thing are the kids, but the most important thing to them is me, so you have to remember that too," she said. "So, it's really important that I show them what I have and what I can do."
"Kendra Sells Hollywood" starring Kendra Wilkinson is available for streaming on Discovery+.