Alec Baldwin Speaks Out About Donald Trump's Comments On The Rust Tragedy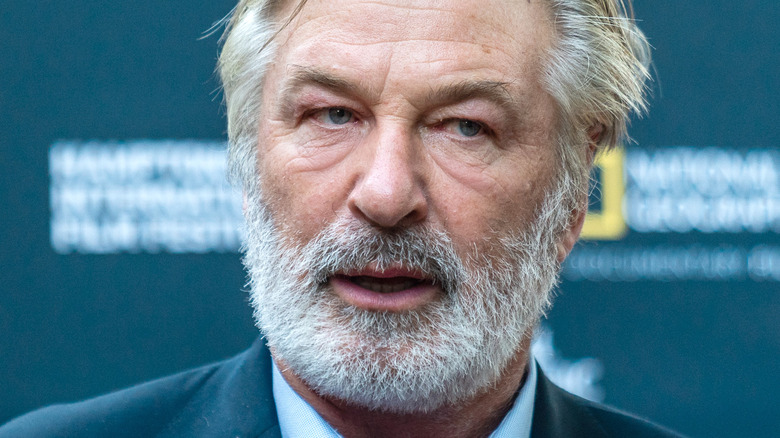 Mark Sagliocco/Getty Images
Alec Baldwin's accidental shooting of cinematographer Halyna Hutchins with a loaded prop gun shook the world, and many were quick to respond. One of Baldwin's biggest critics, former president Donald Trump, went so far as to claim that Baldwin shot Hutchins on purpose. Nearly a month later, Baldwin responded to Trump's comments with pain and confusion. 
People reported that Baldwin shot Hutchins on the set of "Rust" in October with a prop gun that was not supposed to have been loaded. Police responded to a 911 call and confirmed Hutchins' death shortly thereafter. Baldwin later issued a statement about the incident via Twitter, writing, "There are no words to convey my shock and sadness regarding the tragic accident that took the life of Halyna Hutchins, a wife, mother and deeply admired colleague of ours. I'm fully cooperating with the police investigation to address how this tragedy occurred." 
Donald Trump was one of the first to respond to Baldwin's involvement in the shooting, calling Baldwin a "troubled guy" and "a nut job" during a radio interview on "The Chris Stigall Show" (posted on YouTube). The former president even went so far as to suggest that Baldwin could have done it on purpose. "It's not even like an actress that's on set with you, this was a cinematographer, so that means he took the gun and pointed it at a cinematographer, pulled the trigger and she was dead," he said. Trump even suggested that "Maybe [Baldwin] loaded it." 
Alec Baldwin responds to Donald Trump's comments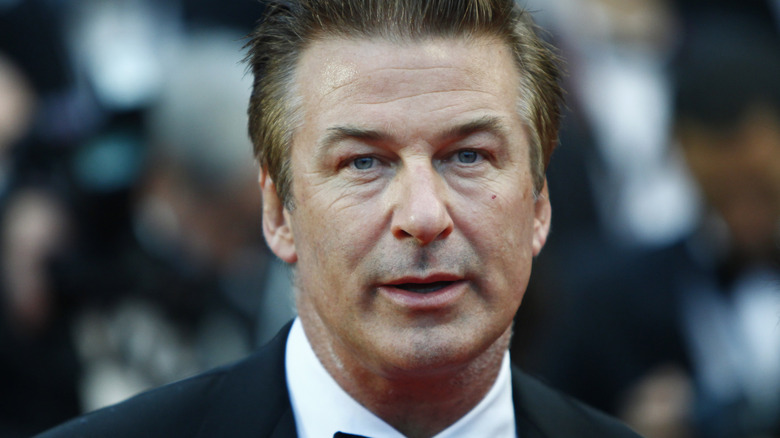 PAN Photo Agency/Shutterstock
Almost a month to the day since Donald Trump made his comments about the actor's role in the shooting, Alec Baldwin sat for an interview with ABC News' George Stephanopoulos that aired December 2 and described Trump's comments as "surreal" and "tough," per People. "It makes me sick because I myself — I mean, I'm married. I've got six kids," Baldwin said. "I want to just live my life in peace and I've had all these people say, 'You're a murderer and you didn't do this. You didn't do that.' It's been very tough," he said. 
In particular, Baldwin struggled with the bit where Trump said he could have done it on purpose. "The former president of the United States said that I'm a wacko ... and that I probably shot her and killed her on purpose," Baldwin said."He said I did it deliberately. And I thought to myself, just when you think that things can't get more surreal, here's the former president of the United States making a comment on this tragic situation."
Baldwin's chat with Stephanopoulos marked his first full interview since the shooting on October 21. It would appear that he has been busy dealing with the aftermath of the tragedy ever since it occurred.