Did Kate Middleton Throw Shade At Meghan And Harry During This School Visit?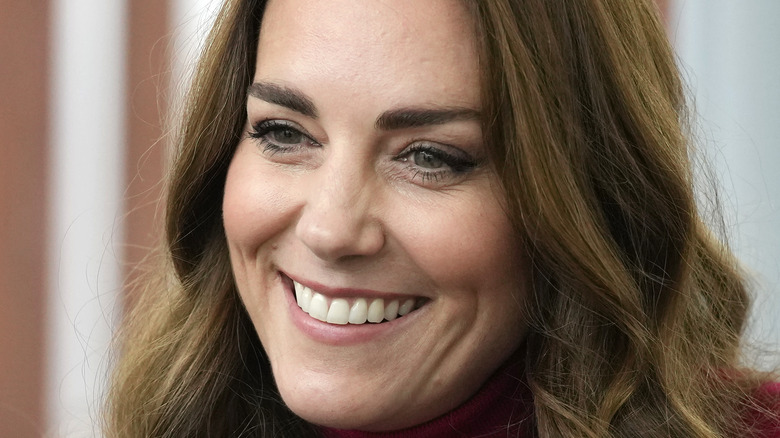 Wpa Pool/Getty Images
The royal family rift has been dominating headlines over the past two years, with Prince William and his wife, Kate Middleton, and Prince Harry and his wife, Meghan Markle, at the center of the drama. Harry and Meghan stunned the world when they opted to exit their duties as senior royals back in early 2020. In March 2021 they shocked observers again when they sat down for a tell-all interview with Oprah Winfrey. During the interview, Harry and Meghan, the Duke and Duchess of Sussex, spoke out in criticism of the royal lifestyle and even spoke personally about William and Kate.
Following the talked-about TV interview, sources told The Telegraph that Kate stayed mostly quiet about the situation and was focused on her family and William in the aftermath of the interview. "The Duchess hasn't said much about Oprah at all," an insider said. "She's not really the type to get het up about these sorts of things. She's just trying to help to bring the family back together and alleviate her husband's stress and sadness," the source added.
Sadly, months after the interview it doesn't seem that things have gotten any better for the family. Royal author Christopher Andersen claims that there is a lot of "bad blood" between William and Harry, and that things have gotten so bad that William hasn't been returning his brother's phone calls for months (via Fox News). This week, Kate may have also thrown some subtle shade at Meghan and Harry.
Kate was reportedly caught rolling her eyes at the mention of Harry and Meghan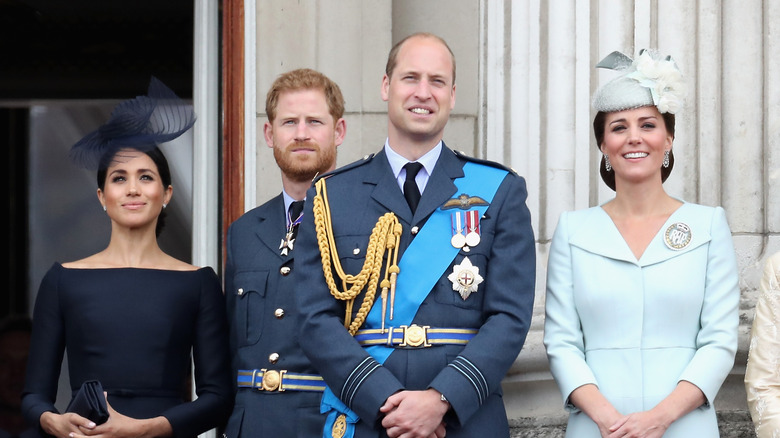 Chris Jackson/Getty Images
Kate Middleton, the Duchess of Cambridge, recently visited 12- and 13-year-old students at Nower Hill High School in London. She sat down with the students and spoke about an array of topics. The children's teacher, Louise Vonden, gushed about the visit to People Magazine. "I never thought she would do that!" Voden said of the royal. "She was an absolute natural. She was really interested in what they had to say and their thoughts about the materials they had been learning about. She clearly feels very passionately about it."
However, there was one awkward moment when Kate was speaking with a student who mentioned her brother and sister-in-law Prince Harry and Meghan Markle. With all of the drama going on in the royal family at the moment, it didn't seem likely that Kate would want to speak publicly about the Duke and Duchess of Sussex, and she didn't. Instead, the camera caught Kate giving a subtle eye roll (posted on Instagram) before quickly changing the subject and moving on by saying, "What else?" (via She Knows). It was a momentary lapse in grace for the duchess, but it appears to hint that there are still a lot of ill feelings between the Cambridges and the Sussexes.
Many are still holding out hope that the royal family can repair the rift with Harry and Meghan, but for now, it seems that the royals are a long way off from reconciliation.