Will Prince William And Kate Middleton Really Give Gifts To Prince Harry's Family?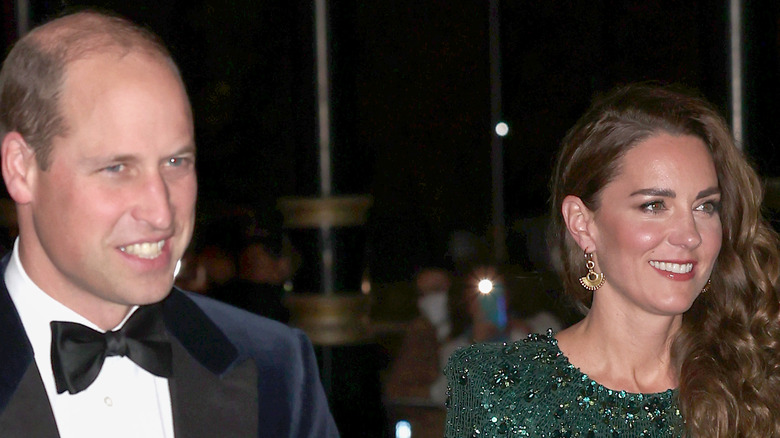 Chris Jackson/Getty Images
Christmas is meant to be a time of joy and family togetherness, but some people find it harder to achieve that than others. For those who have strained relationships with certain relatives, the holidays can be a minefield. Do we include them on the card list? Do we invite them over for dinner? How do we avoid those awkward conversations? And when those relationships involve very well-known names, the complication factor increases tenfold.
Such is the case with the British royal family. The last couple of years have been difficult for the entire clan for a number of reasons, but perhaps most stressful of all has been the rift between Prince Harry and his relatives. It all started when he and his wife, Meghan Markle, opted to withdraw from their official duties, and then escalated when the couple began to reveal details of the events that caused them to leave. Prince Charles, for one, is said to have been particularly upset (via Us Weekly), and Prince William is also allegedly so angry at his brother that at least one royal expert doubts the two will make peace anytime soon (via Page Six).
But what does this brotherly friction mean for the upcoming Christmas festivities? Does their freeze-out extend to their entire households, or is there hope for peace and goodwill after all?
The royal brothers' feud won't extend to their children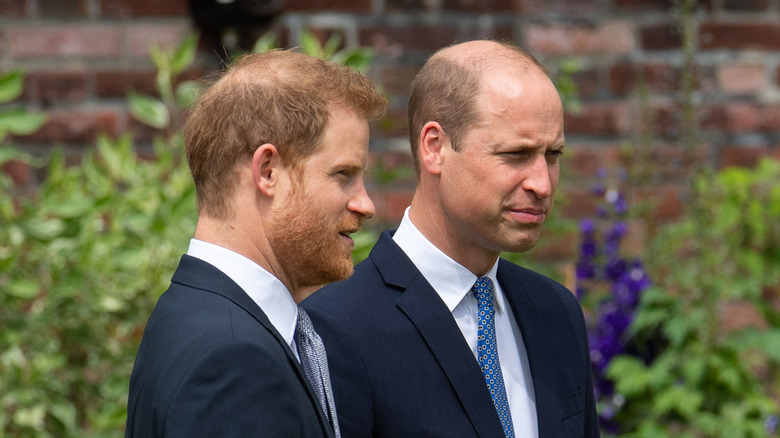 Wpa Pool/Getty Images
Although the queen's recent health scares raised some doubt about her holiday plans, sources have since confirmed that she will be hosting the extended royal family at her country retreat in Sandringham (via Woman & Home). The events are expected to include a family tree-trimming, a formal Christmas Eve dinner, and a Christmas Day church service.
Royals fans hoping to see a brotherly reconciliation over the holidays may be disappointed. Sources have told Page Six that Prince Harry and Meghan Markle will not be joining his family at Sandringham. Some media are clucking their tongues over the thought of the Sussexes not being there to support the recently widowed queen, but Harry and Meghan are allegedly concerned about causing a press commotion.
Regardless of his brother's holiday plans, Prince William won't stint on his holiday generosity. Royal author Katie Nicholl told the British OK! Magazine (via Daily Mail) that young Archie and Lilibet can count on getting Christmas presents from their Uncle Wills and Aunt Kate. "They give gifts to the whole family and that includes all of their nieces and nephews," she told the outlet.
If William also includes Harry and Meghan on his list, the presents are likely to be little gag gifts — not out of malice, but because the queen has established a tradition of giving silly presents on Christmas Eve (via Best Life Online). Could a bit of laughter help ease the tension between the warring brothers?