The Biden Administration May Make This Controversial Move At The Beijing Winter Games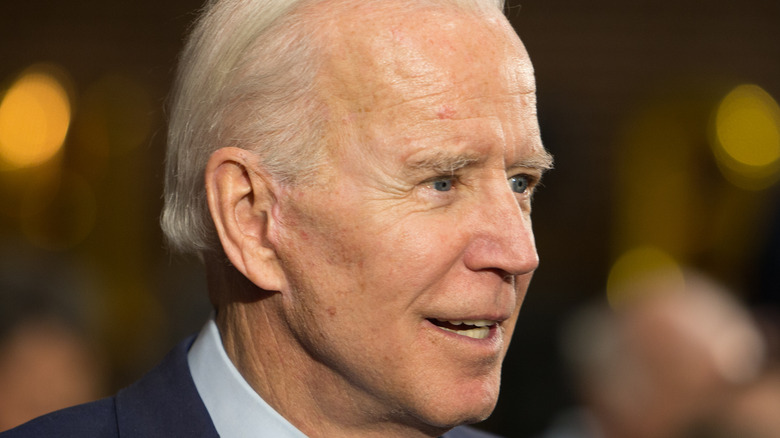 Trevor Bexon/Shutterstock
With the Beijing Winter Olympics fast approaching in February 2022, America's tensions with China are simmering, especially after a disastrous final year of the Trump administration, where the relationship between the two countries reached one of its worst points ever. 
At first, former President Donald Trump praised China and President Xi Jinping when the COVID-19 epidemic first hit (via CNBC), and then he switched gears to blaming China for the pandemic, calling it the Chinese Virus (via CNBC).
President Joe Biden has tried to regain control of relations with China and held a summit with Xi in November 2021 to hash out some of the problems between the two countries, including supply-chain issues, China's military aggression, and the country's human rights abuses. While the summit was amicable, not much was accomplished between the leaders of the two largest economies in the world. 
Now, Biden is getting ready to take a stand against China, which is hosting the Winter Olympics from Feb. 4-20.
President Biden readies to declare a boycott against the Winter Olympics in China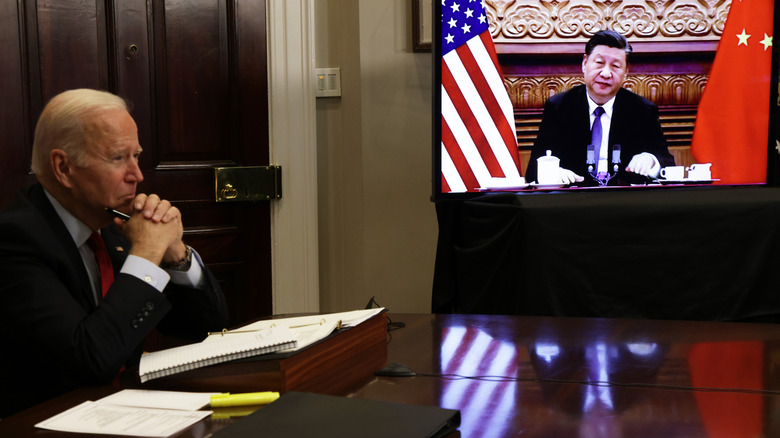 Alex Wong/Getty Images
In a symbolic bid to show U.S. strength against China, President Joe Biden is expected to declare a diplomatic boycott against the Beijing Winter Olympics that are coming in February 2022, according to CNN.
A diplomatic boycott is not a full boycott and would allow the many American athletes who have prepared much of their lives for this moment to still compete in the Olympic games. However, it would mean that U.S. government officials would not attend the games (via The New York Times).
The expected move has already received a reaction from the Chinese government, which is not happy with the plans. "The US should stop politicizing sports and hyping up the so-called 'diplomatic boycott' so as not to affect China-US dialogue and cooperation in important areas," said Chinese Foreign Ministry Spokesperson Zhao Lijian (via CNN), adding that it "a stain on the spirit of the Olympic charter," as well as "sensationalist and politically manipulative."