Here's What Bob Dole Really Thought About Donald Trump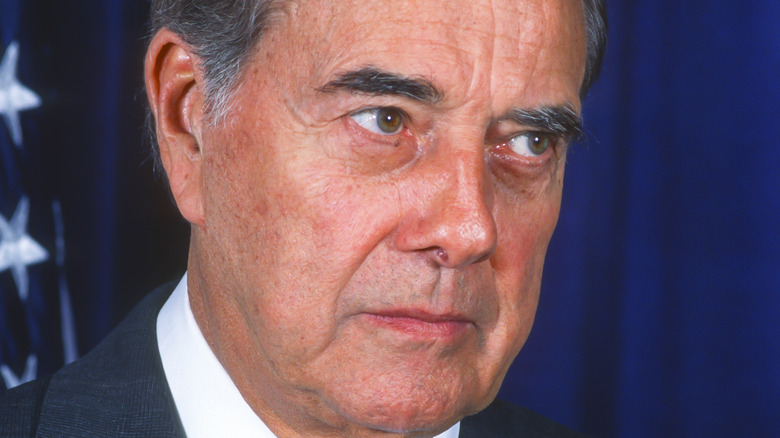 Rob Crandall/Shutterstock
Former Senator Bob Dole recently died in his sleep at the age of 98. Shortly after his lung cancer diagnosis, Dole spoke with USA Today about his long career in politics in the United States. In 1996, Dole became the Republican nominee for president — a bid he ultimately lost to former President Bill Clinton. In 2015, when Trump announced his run for president, Dole was one of the only older GOP statesmen to endorse the reality television star for the top job in the country. As part of his support, Dole was the only former GOP presidential nominee who attended the Republican National Convention that nominated Trump as the candidate in 2016.
Upon learning of Dole's passing, Trump issued a statement honoring the World War II hero. "Bob Dole was an American war hero and true patriot for our Nation. He served the Great State of Kansas with honor and the Republican Party was made stronger by his service," Trump's statement read. "Our Nation mourns his passing, and our prayers are with Elizabeth and his wonderful family" (via CNN). 
Although Dole supported Trump for president, he seemed to lose patience after the 2020 presidential election. 
Here's what Bob Dole said about Trump losing in 2020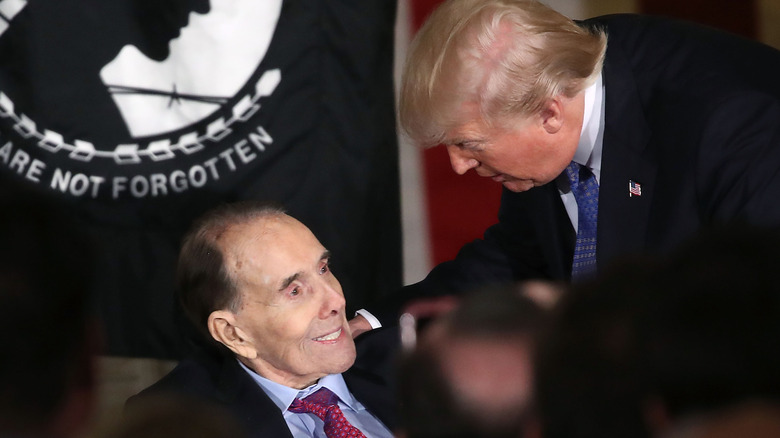 Mark Wilson/Getty Images
Former Senator Bob Dole did not buy into what some journalists termed The Big Lie, where many claimed that former president Donald Trump won the 2020 presidential election (via Time). While Trump and others continue to assert that the 2020 presidential election was filled with voter fraud that changed the outcome, Dole did not believe that. 
"He lost the election, and I regret that he did, but they did," Dole said in an interview with USA Today. "He had Rudy Giuliani running all over the country, claiming fraud. He never had one bit of fraud in all those lawsuits he filed and statements he made."
While Dole supported Trump in 2016, it seemed that by early 2021, his patience with the former president had run out. "I'm a Trumper," Dole said. Later he told USA Today, "I'm sort of Trumped out, though."
Dole also believed that politicians in the United States lost the ability to reach compromises, and it's a situation he'd hoped that would change during his lifetime. Unfortunately, he did not see that widespread change in uncompromising partisanship before his death.