Michelle Young Reveals The Hardest Part About Being The Bachelorette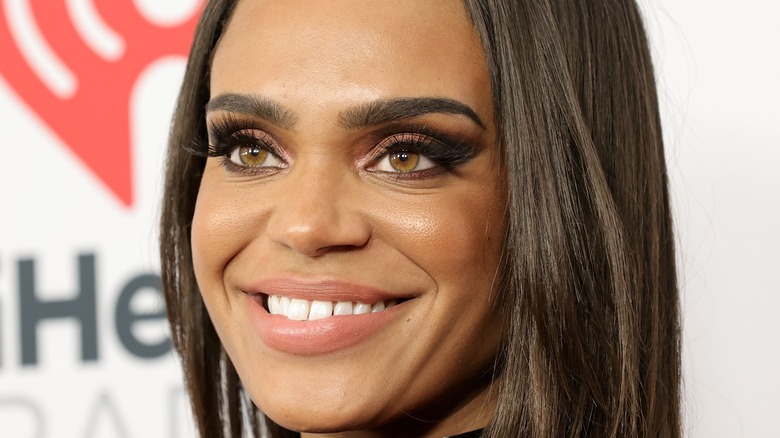 Amy Sussman/Getty Images
Michelle Young's season of "The Bachelorette" has been a rollercoaster of emotions. However, the school teacher says that she's pleased with her journey on the reality TV dating series, admitting to People that she's "very happy with the experience."
"I feel like I make the right decision in the end — it takes me a minute," she said. "One thing that I promised myself walking into [it] is that I'm going to stay true to who I am and I'm going to listen to my gut. I stayed true to who I was." 
She noted that, for example, whenever she handed out roses to her preferred men on the show, the choice was based on how she was feeling in the moment.
"It's so abnormal because you are showcasing a relationship and multiple relationships on national television," she continued. "But what I can say is that there is a world where you can handle yourself, where you can be a teacher, but then you can also have a life and you can live your life."
While Young may feel good about her overall experience as "The Bachelorette," there were some difficult parts of her journey.
Group dates were hard for Michelle Young on The Bachelorette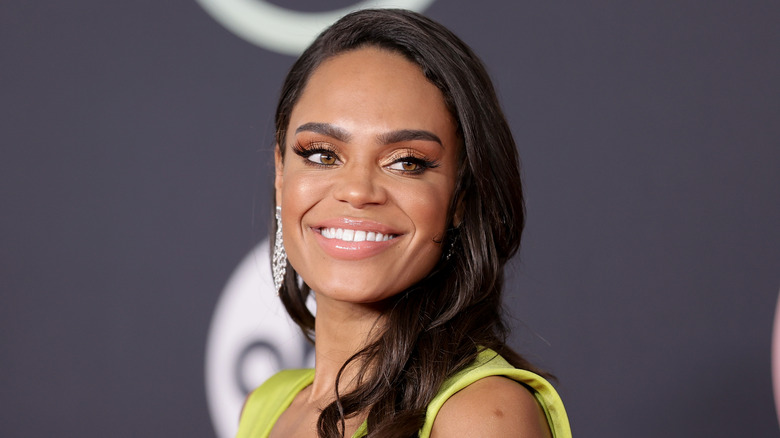 Amy Sussman/Getty Images
According to CheatSheet, Michelle Young recently admitted that there were some times she felt less than great about her time on "The Bachelorette." While speaking to Tayshia Adams and Becca Kufrin on the "Bachelor Happy Hour" podcast, the reality star said that the group dates were often the hardest part of the experience for her.
"It was the group dates that was the real stinger for me because of past experiences and other emotions that come from that," Young said. "It kinda started to bubble up on the surface a little bit. With how group dates were going, it took me a minute to find my footing." 
She said that she "really struggled" to connect with many of the men during the first few group dates. The cast members would hang out with one another instead of making it a priority to spend time with Young during the dates.
"That was the hardest thing," she said. "I want to see that you want to continue to get to know me during those group dates. ... You spend a lot of time in group dates. That's precious time."
However, it appears that "The Bachelorette" process worked for Young (via Marie Claire). Spoilers for the end of the season reveal that the leading lady is currently engaged to the winner, which fans will see play out in the final episodes.