How Much Will Jennifer Gates Inherit From Father Bill Gates?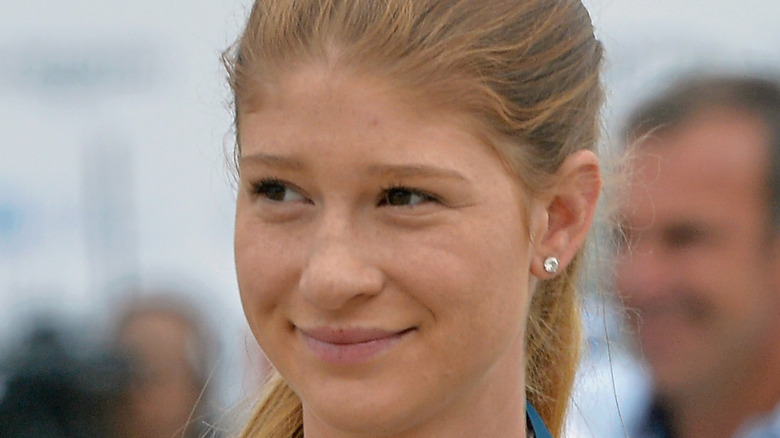 Aurelien Meunier/Getty Images
Jennifer Gates, the eldest daughter of the Microsoft founder, Bill Gates, tied the knot in October 2021, marrying Nayel Nassar (per People). 
A couple of weeks after walking down the aisle, Jennifer shared a sweet photo of herself and her father Bill together at her wedding honoring his 66th birthday on October 28th. "Grateful to learn from your example of endless curiosity, constant exploration and desire to help humanity. Excited to hear about what you learn in this next turn around the sun," Jennifer wrote on Instagram. 
In the social media post, she went on to thank her billionaire father for supporting her during her "dream day." While it seems like he might have chipped in some money for the wedding, Bill might not end up providing that much for Jennifer and her new husband during their marriage.
The Microsoft founder is worth a stunning $130 billion, Business Insider reported, and you might suspect that Jennifer can look forward to some of her father's extreme wealth. However, the eldest daughter of Bill and philanthropist Melinda French Gates won't inherit the enormous amount you might expect. Instead, she'll reportedly be entitled to a "minuscule" inheritance. But, of course, what might seem minuscule percentage-wise still looks vast when it comes to amounts in the hundreds of billions.
Bill Gates has shared his thoughts on his children's inheritance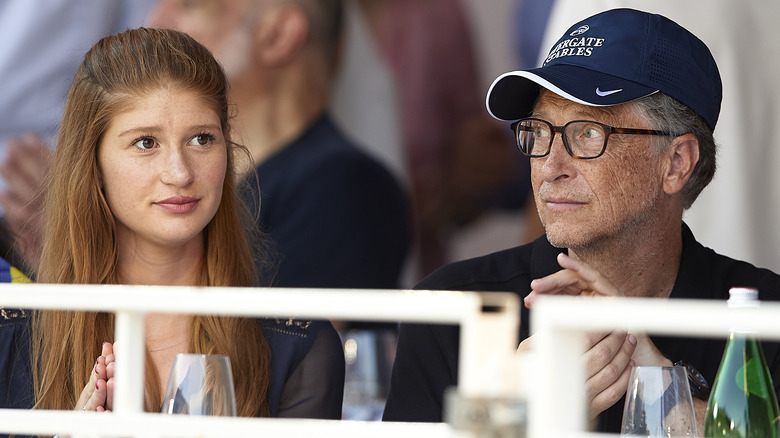 Fotopress/Getty Images
In a previous Reddit talk, Bill Gates shared his belief that "leaving kids massive amounts of money is not a favor to them." He added, "Some people disagree with this, but Melinda and I feel good about it" (via Fox Business). Although, despite being against leaving all of his money to his children, the Microsoft founder still reportedly plans to give each of his kids $10 million.
For most people, $10 million is a fortune beyond belief. However, this amount is only a tiny piece of Bill's overall wealth. Of course, since Bill and Melinda Gates divorced, she might increase the amount of Jennifer's inheritance. Although, the possibility of a change isn't clear at this point. 
While Jennifer Gates grew up with all the advantages of extreme wealth, she recognizes the situation. "I was born into a huge situation of privilege," Jennifer previously told Sidelines Magazine, adding, "and I think it's about using those opportunities and learning from them to find things that I'm passionate about and hopefully make the world a little bit of a better place." Perhaps she'll be able to use a bit of her inheritance to do just that.