How Princess Diana's Wedding Vows Broke From Royal Tradition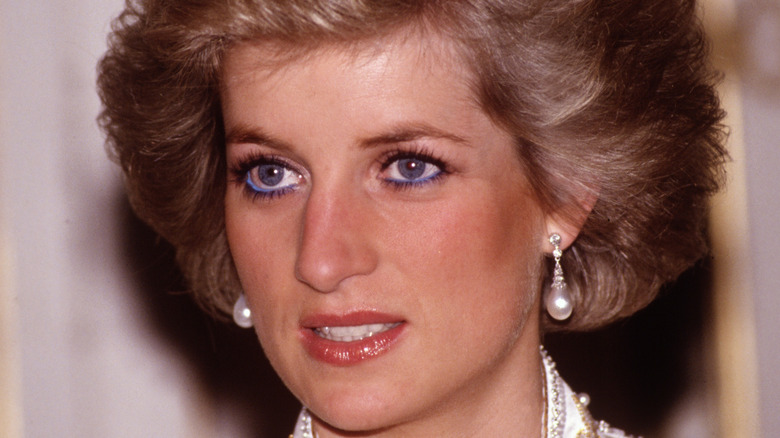 David Levenson/Getty Images
Royal events such as jubilees and weddings are often steeped in tradition dating back centuries. According to The Mirror, one of the most memorable royal weddings from throughout history is that of Princess Diana and Prince Charles, who tied the knot in July 1981. The ceremony was watched by 3,500 people inside St. Paul's Cathedral, with an additional 750 million people watching on television around the world. 
A public ceremony wasn't the only tradition observed when Diana and Charles tied the knot. According to the official Royal Family website, the late Princess of Wales wore a wedding band that was made out of the same nugget of Welsh gold used by Queen Elizabeth II, the late Queen Mother, Princess Margaret, and Princess Anne. 
Although Princess Diana and Prince Charles' wedding might've appeared to be a fairytale royal wedding bursting full of royal traditions, there was one tradition that Diana refused to follow. 
Kate Middleton and Meghan Markle followed in Princess Diana's footsteps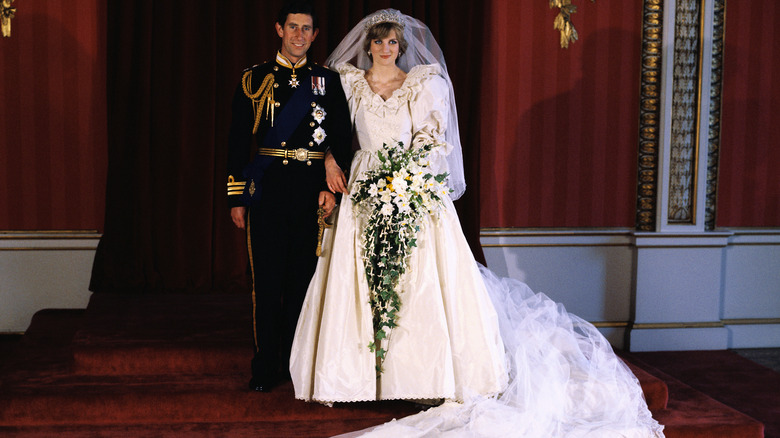 David Levenson/Getty Images
According to Express, it was assumed that Princess Diana would say the line "to love, cherish and to obey, till death us do part" taken from the Anglican Book of Common Prayer in her wedding vows to Prince Charles. However, during the 1981 ceremony, Diana broke with tradition and left out the words "to obey."
News of Diana's decision to part ways with this wedding vow tradition emerged a few weeks before the ceremony took place. As The New York Times reported, the Dean of Westminster Abbey at the time, Dr. Edward Carpenter, said he was "absolutely delighted" by Diana's decision to not use the phrase "to obey." 
"Marriage is the kind of relationship where there should be two equal partners, and if there is going to be a dominant partner, it won't be settled by this oath," Carpenter said prior to the 1981 wedding, adding, "I think this is much more Christian."
In the decades following her wedding to Prince Charles, Diana's legacy became rooted in royal rebellion and the modernization of the British monarchy, and the late princess' impact continued into the modern era, with both Kate Middleton and Meghan Markle opting to leave out the phrase "to obey" in their own wedding vows to Prince William and Prince Harry (via Express).